Published: 18/03/2023
-
18:59
Conservative MP Mark Fletcher has bravely spoken out about suffering violent abuse at the hands of his stepfather when he was a child.
Revealing what happened, the MP for Bolsover, told Gloria De Piero on GB News: "I had a brilliant mum. She was my best friend. She was amazing, but unfortunately when I was aged seven, mum married another guy, and he was not a great guy.
---
"He really resented mine and my mum's close relationship. I think he really resented me, and there are a lot of things that at the time felt normal but actually really weren't.
"He used to take me for drives, which my mum thought was a nice thing. She thought it was a sort of father, son, bonding time, kind of thing. But actually, he just hit me in the car and there were similar things sort of throughout, he used to sort of spy on me in the house and stuff, it was very strange and then it sort of exploded."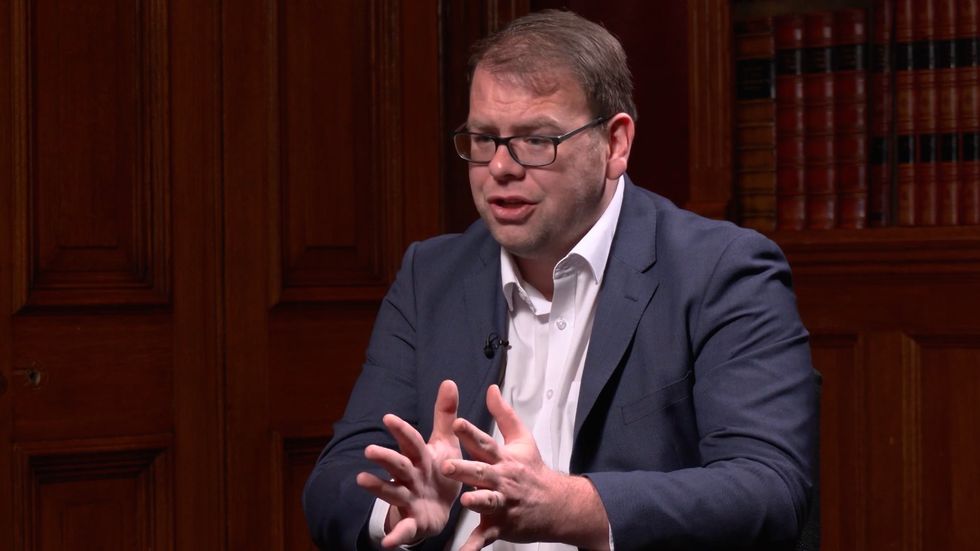 Mark Fletcher MP opened up about his experience of domestic abuse
GB News
Fletcher recalled a moment his late mother discovered his stepfather was having an affair.
"He confronted her, and I remember him beating her up downstairs. I was upstairs trying to do my geography coursework and he came upstairs.
"I can't quite repeat what other words he used because they're not broadcastable, but he said, 'this is all your fault."
Fletcher said his mother didn't want to press charges and that he felt great shame over what happened.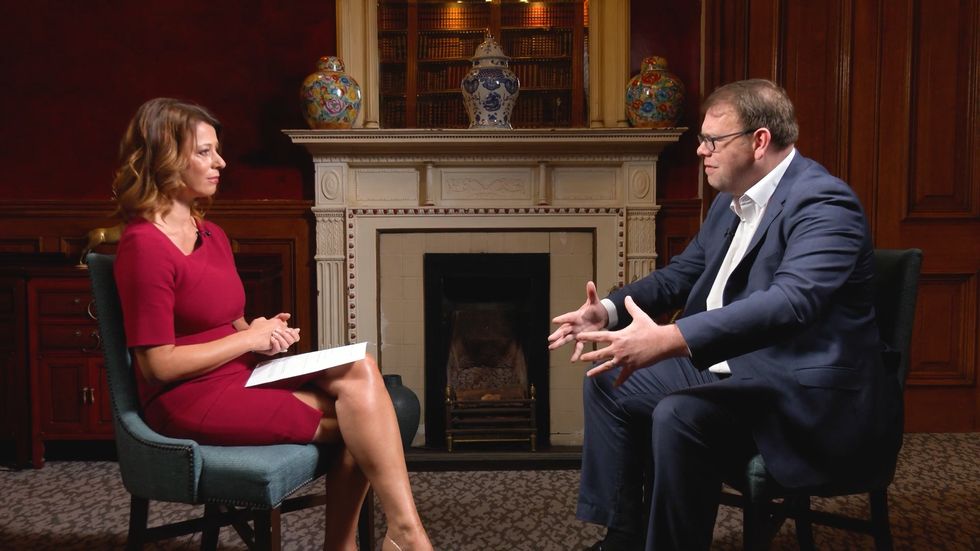 Mark Fletcher speaking with Gloria De Piero
GB News
"I think part of it is that I couldn't protect my mum," he explained.
"You feel as a man that you want to be able to do something. I think most victims would recognise an element of shame and almost feel guilty.
"I'm very happy with my life now, but you have this sort of echo of the past that comes up every now and then."
He added: "I've always struggled with aggressive men. To me, if it goes to a certain edge, if there's a certain level of conflict, which to others might just be banter, well to me, suddenly, I'm 10 years old and scared again, in my head. I think there's been a real evolution of what being a 21st century man is."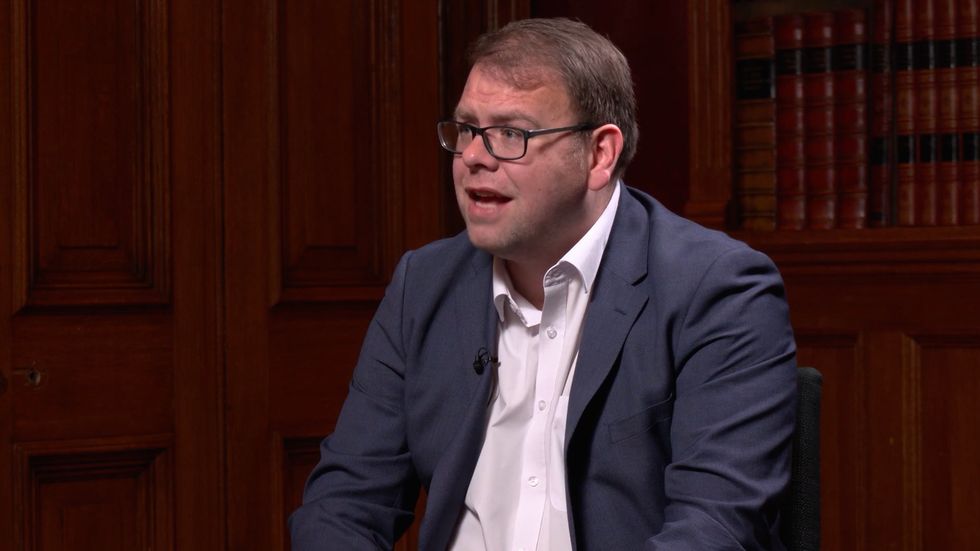 Fletcher revealed he was the victim of domestic abuse as a child
GB News
Asked if he felt he was in a minority, being a man who has suffered from domestic abuse, he said: "A lot of men are terrified to talk about it.
"It's not just an issue that impacts women, it's men, it's same-sex relationships as well. I get a little bit distressed when we morph violence against women and girls and domestic abuse, because I think they are actually different things.
Fletcher recently spoke out about a legal loophole that allows registered sex offenders to change their name, saying it poses a "significant risk of harm."
He told MPs there was an "automatic right for sex offenders out of prison to be able to change (their) name", adding: "It doesn't take a genius to realise that sex offenders are not the most trustworthy group."
The MP for Bolsover said his Bill would prohibit a person subject to notification requirements under Part 2 of the Sexual Offences Act 2003 from changing their name, adding it was backed by two former home secretaries and a former justice secretary.
Watch the full interview GB News on Sunday during Gloria Meets… at 6pm.