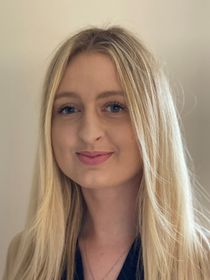 Published: 10/09/2023
-
10:40
Updated: 10/09/2023
-
14:33
A British skiing squad has set up a new campaign to generate funds and maintain their place on the world stage after a series of budget cuts.
As part of the fundraiser, one Olympic skier is offering donors and benefactors the chance to have their name appear on the British World Cup squad's race suits for the upcoming winter season.
---
Dave Ryding said the campaign is "a bid for survival" but also "the start of a new chapter".
Speaking to GB News he said: "It's gives us the opportunity to go down another avenue to create funding and that's what we've got to do in this day and age.
"The Alpine Club 1000 gives the public, our fans and supporters the opportunity to donate £1000 and in return for that donation we give them acknowledgment on our race suits.
"So whenever I'm racing, their name will be on my suit alongside other athletes as well, we're trying to give something back and this is the first step of the Alpine Club 1000 and next year we're hoping to grow it and give more back."
He added: "And while £1000 is a lot of money, we appreciate that but we also think that people can group together and why not have a group name on the suit.
"Unfortunately at the last Olympics with being 13th, we lost our our funding from UK Sport.
"We had it for four years which we were very grateful of and three weeks before the Olympics I managed to win a World Cup.
"So I proved to them and with top 30 results proved that we're we can compete in the world stage.
"We are very close to being one of the top nations, but we've just got to keep kind of progress forward and obviously we need the support to do that."
The initiative is being led by the Alpine World Cup Squad to give supporters of British Alpine skiing a unique opportunity to have their support showcased.
Proceeds from Alpine Club 1000 will go directly to the Alpine World Cup Squad of Charlie Guest, Billy Major, Charlie Raposo, Dave Ryding, and Laurie Taylor to fund the costs of their individual training, coaching, and competition programmes.
The athletes will wear the new race suits on the run up to the Milan-Cortina 2026 Olympic Winter Games.
Donations can be made via Stripe for card payments, or through Rvvup for donations via bank transfer.