By Tom Evans
Published: 14/07/2022
-
20:33
Updated: 14/07/2022
-
20:37
Prime Minister Boris Johnson is on the way out of Downing Street, after his resignation as Conservative Party leader last week.
The news has not gone down well in Ukraine, where Mr Johnson had become something of a cult figure.
---
But in Russia, his downfall has been welcomed with open arms.
Appearing on Farage, Ukrainian MP Oleksiy Goncharenko told stand-in host Patrick Christys: "There was a big party in the Kremlin when Boris Johnson resigned.
"It was in all Russian propaganda at the time, it was said by everybody except Vladimir Putin himself.
"Everybody was so happy! It was like candy given to all of them.
"That shows something. That shows they were scared of Boris Johnson, they were scared of the leadership he showed. That's the fact!"
Mr Johnson's popularity is perhaps best summed up by Ukrainian President Volodymyr Zelenskyy's reaction to his resignation.
He told him on the phone: "We all heard this news with sadness. Not only me, but also the entire Ukrainian society."
Since the Russian invasion in late February, Mr Johnson has been one of the most vocal international supporters of Ukraine.
He spoke out against Moscow's aggression before the invasion, and after the war began, and has continued to express support.
But on the domestic scene, issues such as Partygate marred his premiership and the row over Chris Pincher appeared to be the straw that broke the camel's back.
Last Thursday, Mr Johnson quit as Tory leader after weeks of in-fighting within the party.
He pledged to stay on as PM until a successor is chosen, and the process to find the next leader of the party is well under way.
The leadership race has been whittled down to the final five candidates.
Rishi Sunak, Liz Truss, Penny Mordaunt, Kemi Badenoch and Tom Tugendhat are still in the running.
Ms Mordaunt and Mr Sunak are the current frontrunners.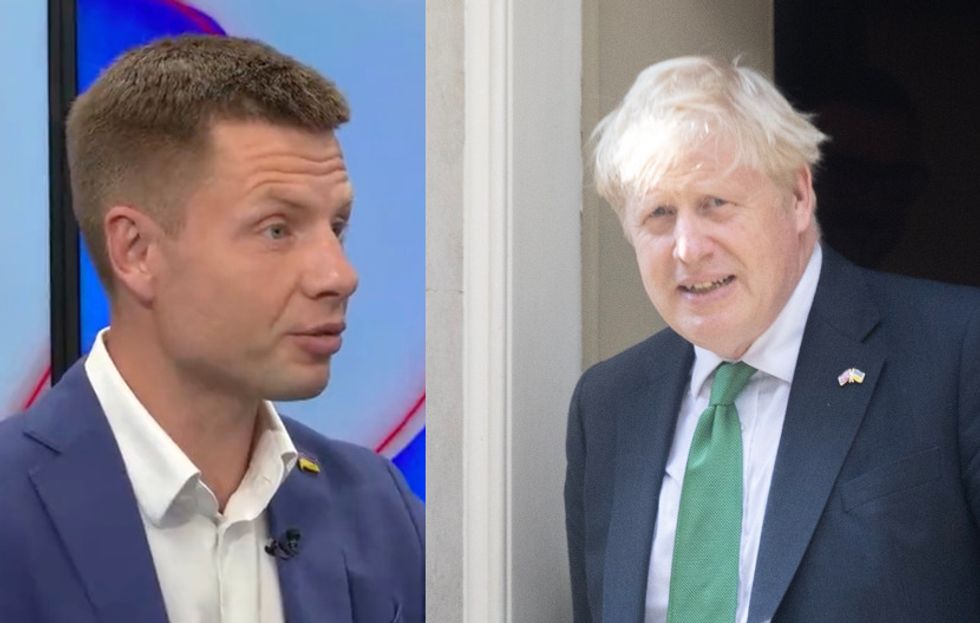 Oleksiy Goncharenko discussed Boris Johnson on GB News
GB News/PA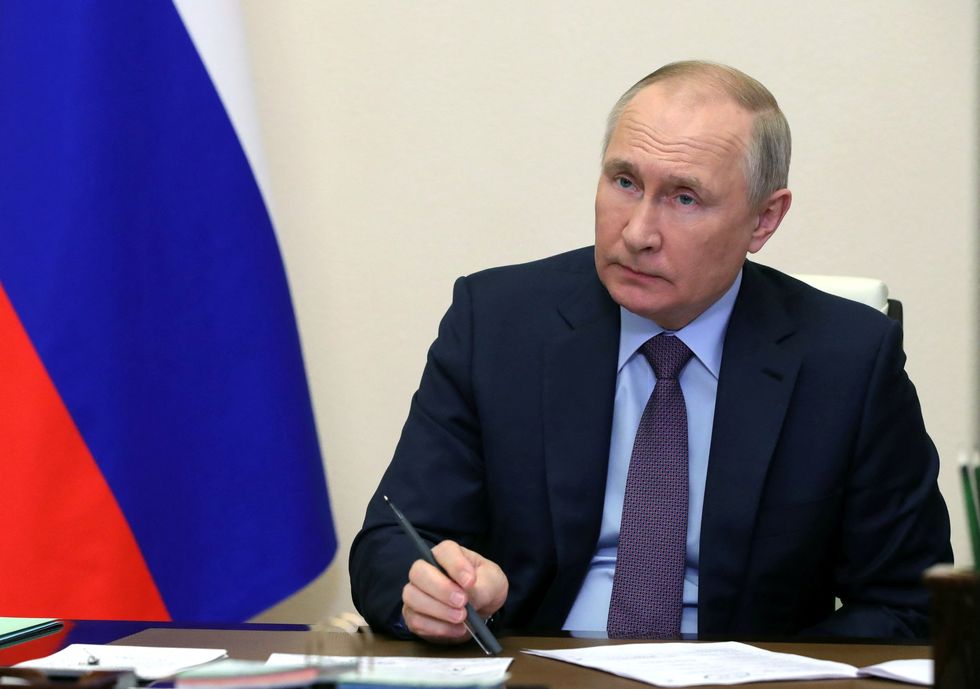 Russia's President Vladimir Putin
Reuters