By Anna Fox
Published: 29/06/2022
-
22:59
Updated: 14/02/2023
-
10:54
Nile Gardiner, a former adviser to Margaret Thatcher, called for a "Thatcherite" intervention to deal with strike chaos plaguing the country.
In an interview with guest-presenter Mark Dolan on Dan Wootton Tonight, the now Director of the Margaret Thatcher Centre for Freedom at the Heritage Foundation said: "We need to see Thatcherite resolve in the face of these far-left trade unions."
---
Praising the frank nature of the former Tory Prime Minister, Mr Gardiner said: "Margaret Thatcher confronted the socialist trade unions which were bringing Britain to its knees.
"Britain was the sick man of Europe before Margaret Thatcher became Prime Minister."
Hypothesising the thoughts of the "Iron Lady" who earned her reputation for toughness when coal miners called a nationwide strike in 1984, on the current industrial action, the former aide commended her on "turning the tide against trade unions".
Mr Gardiner continued, saying: "We are seeing echoes of that today in Great Britain with the trade unions basically holding the country to ransom, causing untold misery, we do need to see Thatcherite resolve in the face of these far-left trade unions, who are doing tremendous damage to Great Britain."
A wave of industrial action has submerged Britain into chaos in recent weeks, with various sectors striking over pay, pension, job security and working conditions.
Further railway workers voted to strike over pay, jobs and conditions today, threatening fresh disruption over the summer.
The Transport Salaried Staffs' Association (TSSA) said its members at Avanti West Coast voted overwhelmingly for strikes and action short of a strike.
The union is also balloting members at Network Rail and several train companies across England.
TSSA members work at stations along the West Coast Mainline.
They voted by 86 percent in favour of striking on a turnout of 66 percent and by 91 percent for other forms of industrial action.
Royal Mail managers also voted to strike this afternoon, in a fresh dispute over jobs, the Unite union said.
Members of Unite backed walkouts by 86 percent and by 89 percent in Northern Ireland.
Royal Mail bosses plan to cut 542 frontline delivery managers' jobs alongside a redeployment programme to bring in worsening terms and conditions, the union said.
The dispute involves around 2,400 managers across more than 1,000 delivery offices.
Strike dates will be announced in the coming days and the union called for management to return to the negotiating table to reach a settlement to avoid disruption.
MPs discussed the rising strike action in PMQs today with Dominic Raab winking at Angela Rayner as he mocked her over train strikes – before suggesting the Labour deputy leader is a "champagne socialist" for attending opera.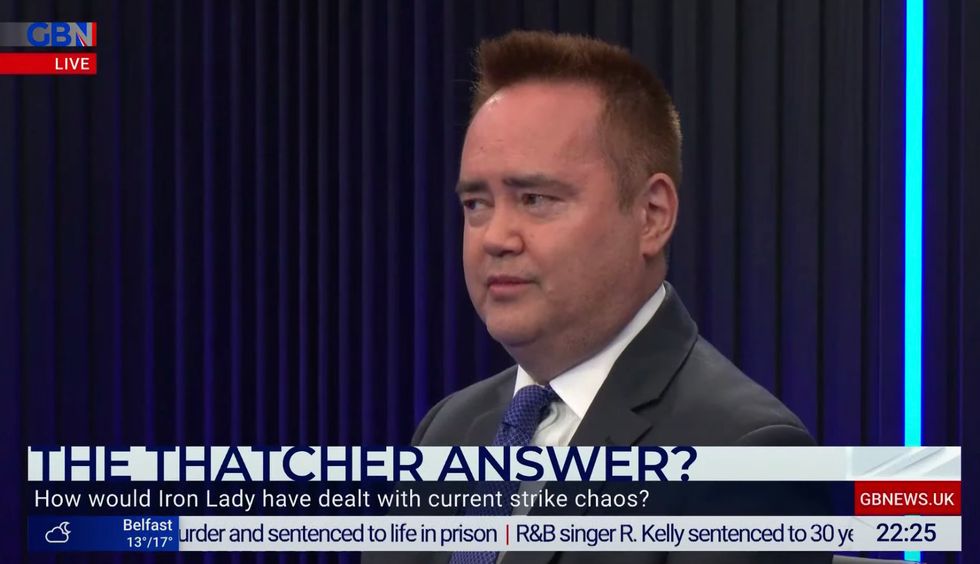 Mr Gardiner called for a 'Thatcherite' intervention to deal with increasing strike action
GB NEWS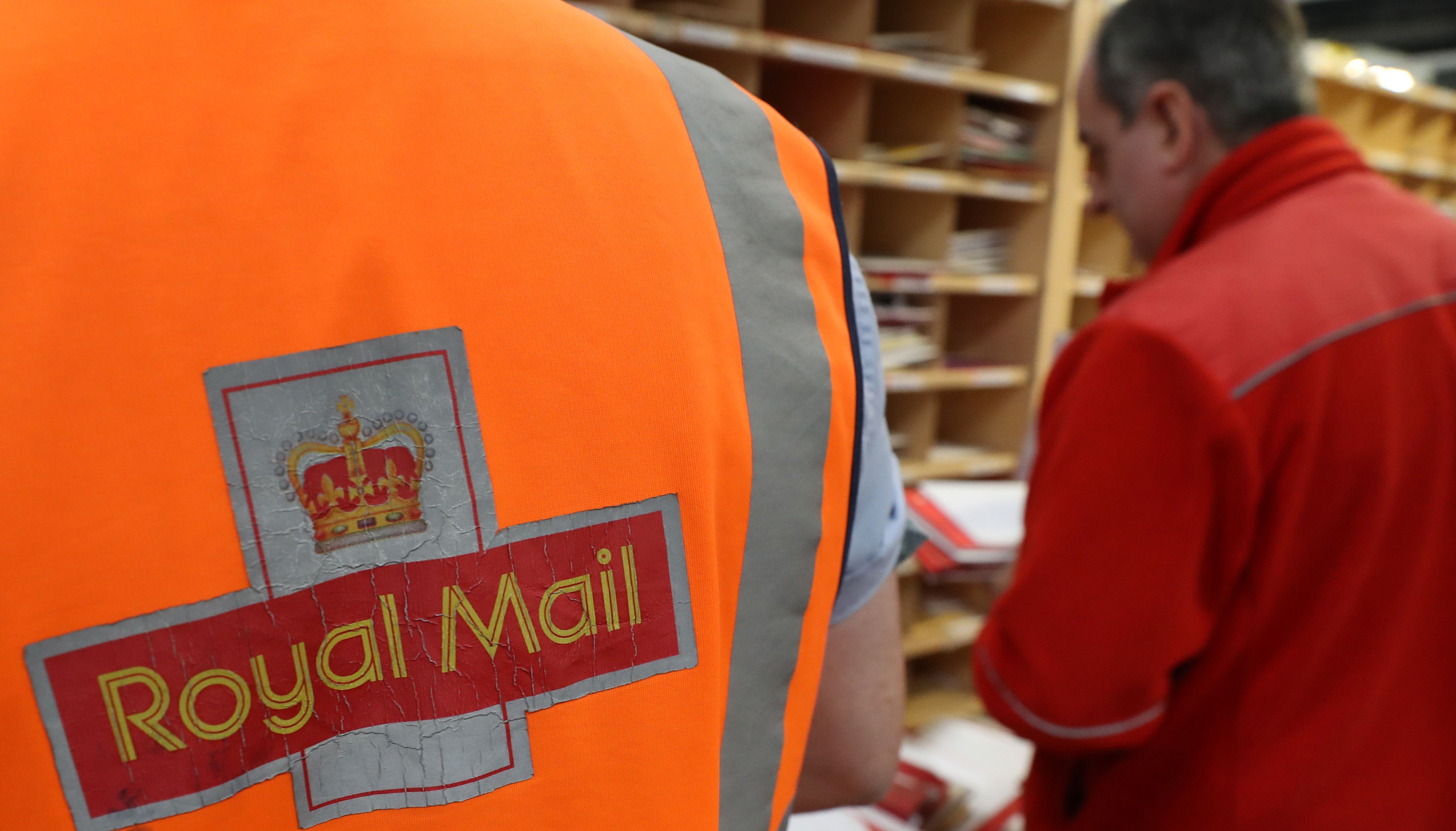 Royal Mail managers vote to strike in fresh dispute over jobs
Andrew Milligan