By Max Parry
Published: 25/05/2022
-
15:59
Updated: 14/02/2023
-
11:16
The Prime Minister told GB News Political Correspondent Tom Harwood that the Covid rules he flouted "had to be implemented" during a press conference in the wake of the Sue Gray report.
Tom asked Boris Johnson: "In hindsight were the rules that you set simply too unclear, too illogical and too tight for too long?"
---
Prior to fielding questions from journalists, Mr Johnson said: "I want to start by saying I am humbled by what has happened."
++ SUE GRAY REPORT: FOR A FULL RUNDOWN OF WHAT WE KNOW SO FAR, CLICK HERE ++
The report into the Downing Street parties was released at 11:25am today, amid speculation ver what that would mean for Mr Johnson's future as Prime Minister.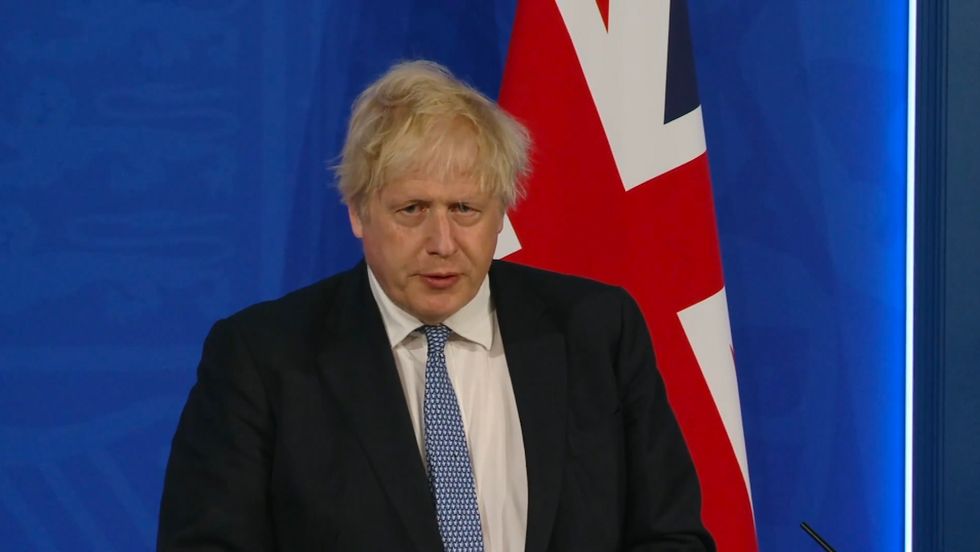 Boris Johnson responds to GB News Political Correspondent Tom Harwood.
GB News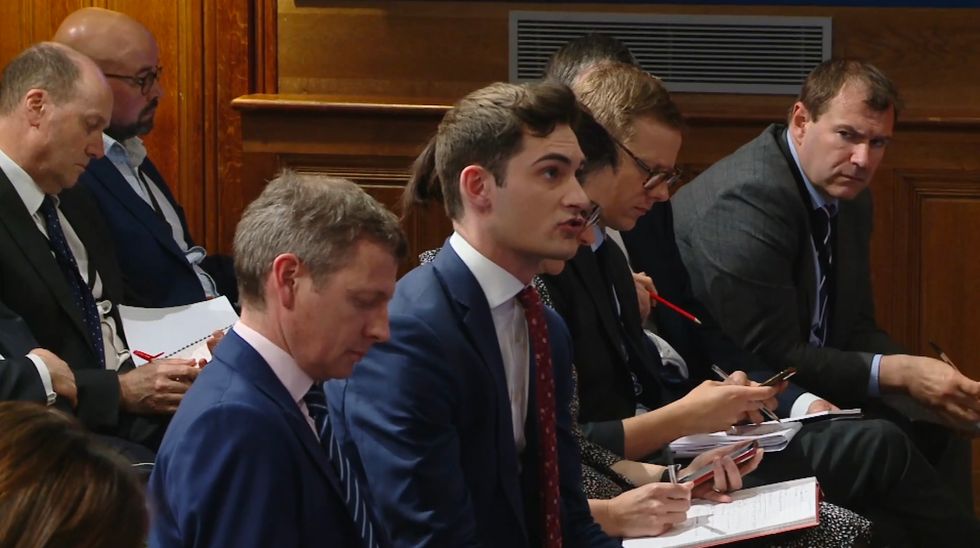 GB News Political Correspondent Tom Harwood quizzes the Prime Minister over Sue Gray report.
GB News
The vast majority of Conservative MPs are continuing to back the PM, with parliamentarians on the opposing benches using the findings of the report to call for his head.
Mr Johnson said he takes "ultimate responsibility" for No 10's failings during the scandal, which spanned 20 months.
Sir Keir Starmer used the report to deflect from an investigation into his own potential lockdown rule-breaking.
"I haven't broken any rules and any attempt to compare a perfectly legal takeaway while working to this catalogue of criminality looks even more ridiculous today," he said.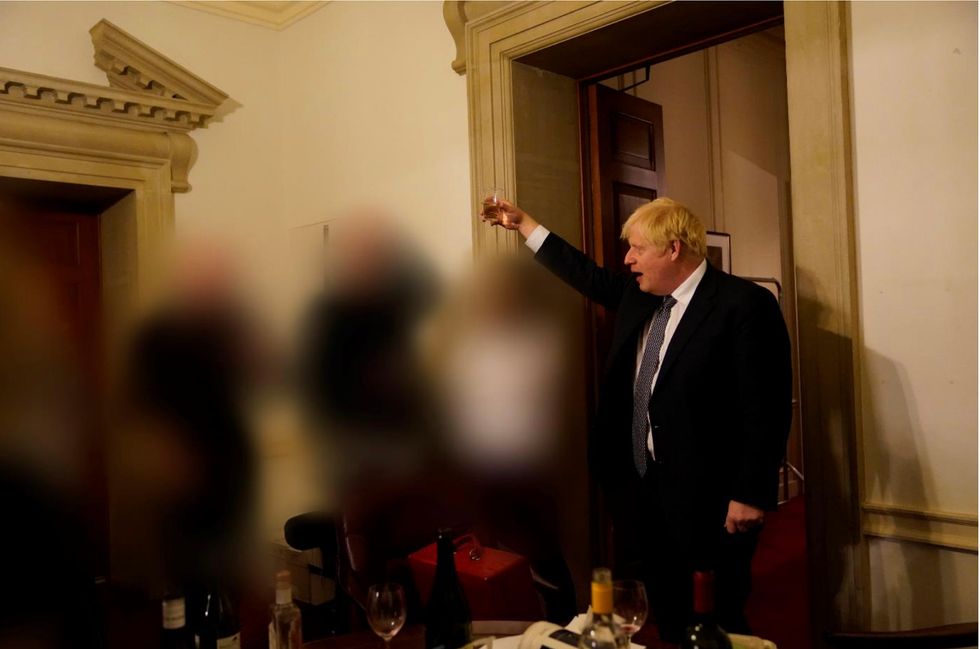 Boris Johnson raising a glass at an event for which he was not fined.
GOV
Despite most Tories standing by their man, Bournemouth MP and former minister Tobias Ellwood, took aim at Mr Johnson saying: "This is a damning report about the absence of leadership, focus and discipline in No 10 – the one place where you expect to find those attributes in abundance.
"I've made my point and my position very clear to the Prime Minister: he does not have my support."
The report includes details about wild extravaganza's, one of which didn't end until 4:20am.
Another party for a Downing Street official in June 2020, attended by more than 25 people, was marked by a fight between colleagues, a vomiting member of staff, pizza orders and karaoke. The last person left after 3am.
Ms Gray's conclusion noted that many across the country "will be dismayed" at the behaviour of many No10 staff.
She also said: "Whatever the initial intent, what took place at many of these gatherings and the way in which they developed was not in line with Covid guidance at the time.
"Even allowing for the extraordinary pressures officials and advisers were under, the factual findings of this report illustrate some attitudes and behaviours inconsistent with that guidance."