By Tom Evans
Published: 22/04/2022
-
08:47
Updated: 22/04/2022
-
11:15
Mr Johnson and Indian counterpart Narendra Modi have told negotiators working on a post-Brexit trade deal to get it brokered by Diwali in October.
Speaking alongside Mr Modi in Hyderabad House in New Delhi, the Prime Minister said: "As the next round of talks begin here next week, we're telling our negotiators 'Get it done by Diwali in October.'"
---
Mr Johnson also hailed the Indian vaccination programme, saying: "I have the Indian jab in my arm and the power of good it did me."
Mr Modi said of a free trade agreement (FTA) with the UK that there has been "good progress and we have decided to make all efforts to conclude the FTA by the end of this year".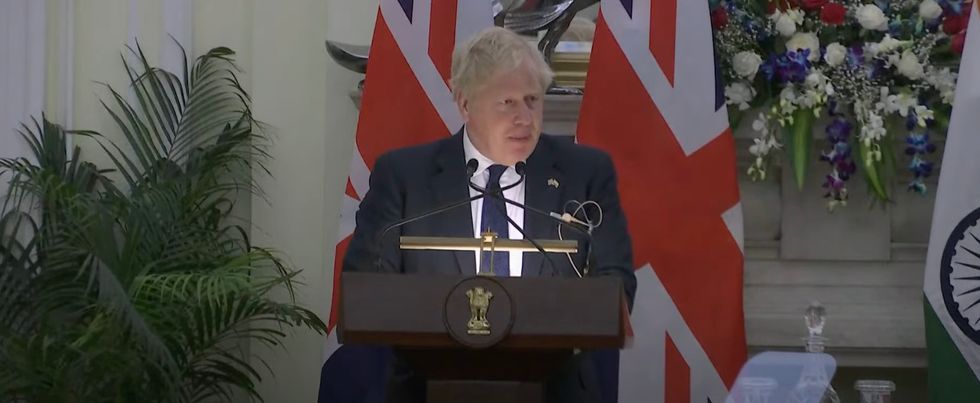 Boris Johnson in India
POOL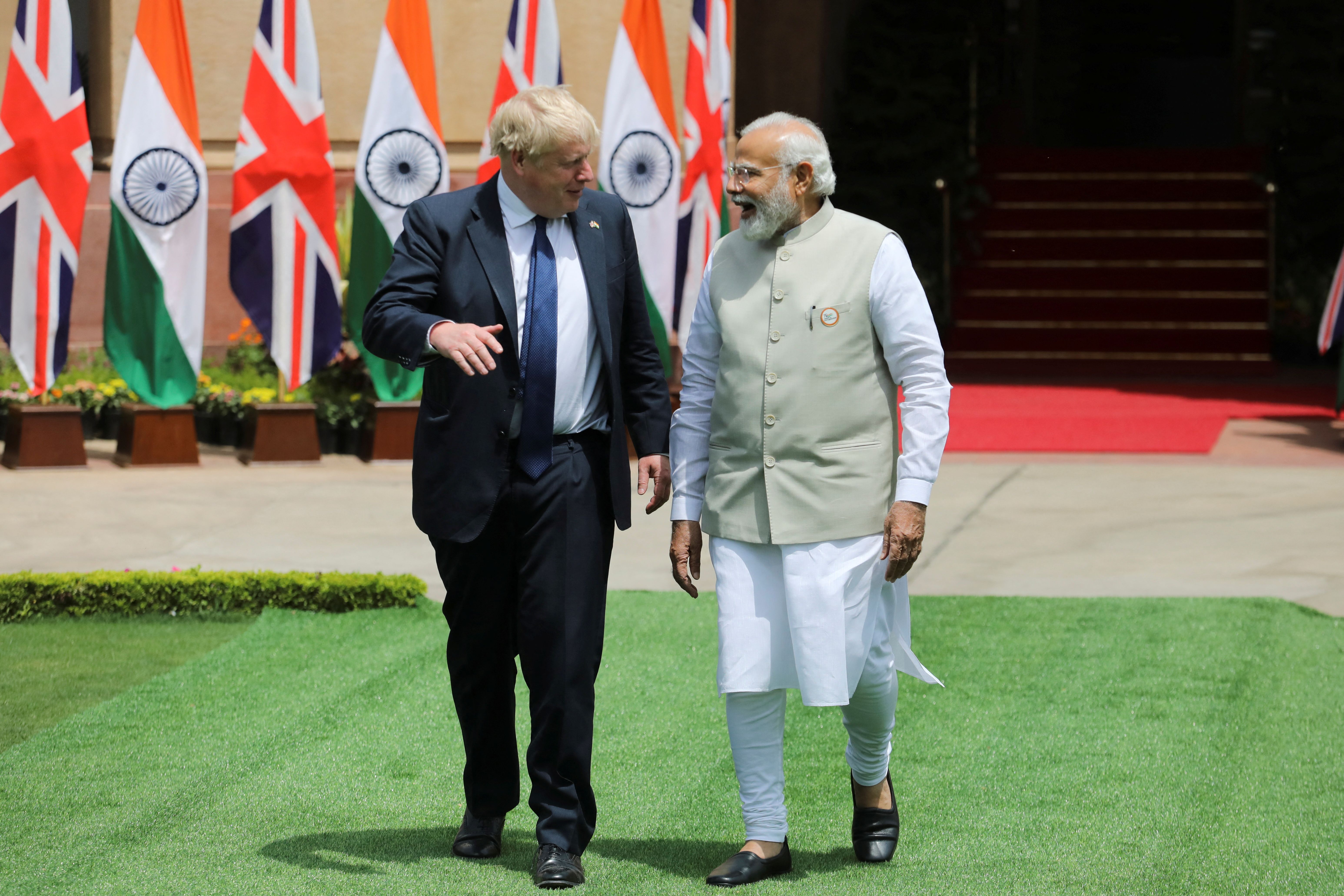 Boris Johnson and Narendra Modi
ALTAF HUSSAIN
On Ukraine, he said: "We emphasised an immediate ceasefire in Ukraine."
Mr Johnson said he had been given an "amazing reception" by the Indian people.
He said he "felt a bit like Sachin Tendulkar" because he was "everywhere to be seen".
Of the talks, the PM said they went "wonderfully" and that they have "strengthened our relationship in every way".
He said the "living bridge" between UK and India is "humming with goods and services and people".
He continued: "Hard to tell if something Indian, British or indeed Brindian."
The Prime Minister said he and Mr Modi had agreed a "new and expanded defence and security partnership".

He added that a new decades-long commitment will not only forge tighter bonds between us but "support your goal, Narendra, of make in India".