Biohazard tents erected in Dover as alert issued after arrival of migrants from France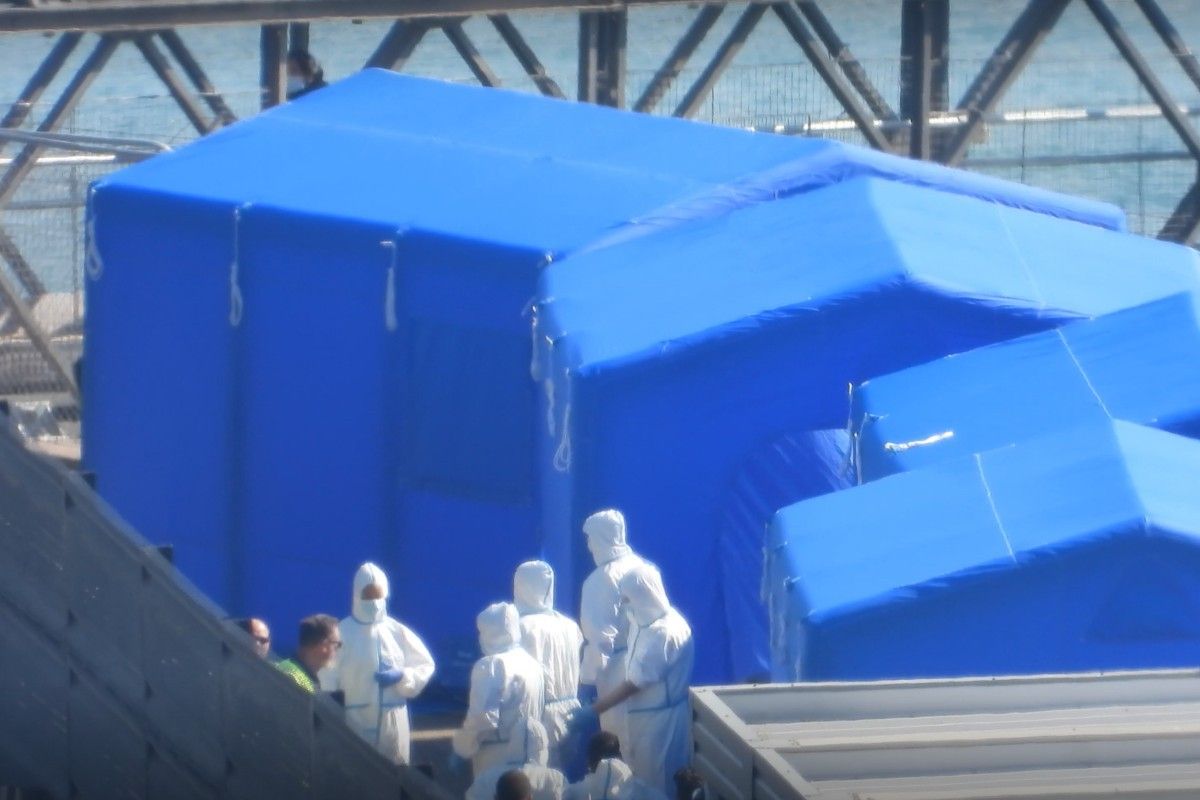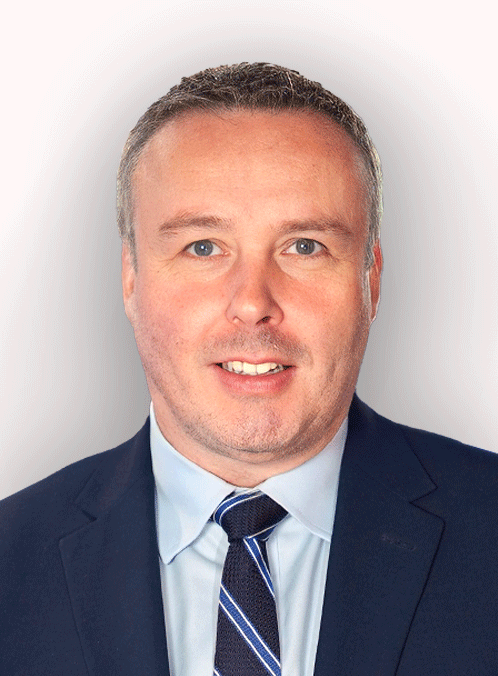 The Home Office has confirmed that a biohazard response at Dover harbour on Friday afternoon followed reports of some migrants arriving from France and "being unwell".
GB News filmed as authorities wore specialist biohazard coveralls at the main migrant processing facility.
---
A number of blue biohazard tents were also erected near the main gangway where Border Force vessels disembark those migrants they pick up in the Channel.
GB News Kent producer reported that around a dozen personnel wore white coveralls and face masks as they unloaded dozens of people from the Border Force catamarans Ranger and Volunteer.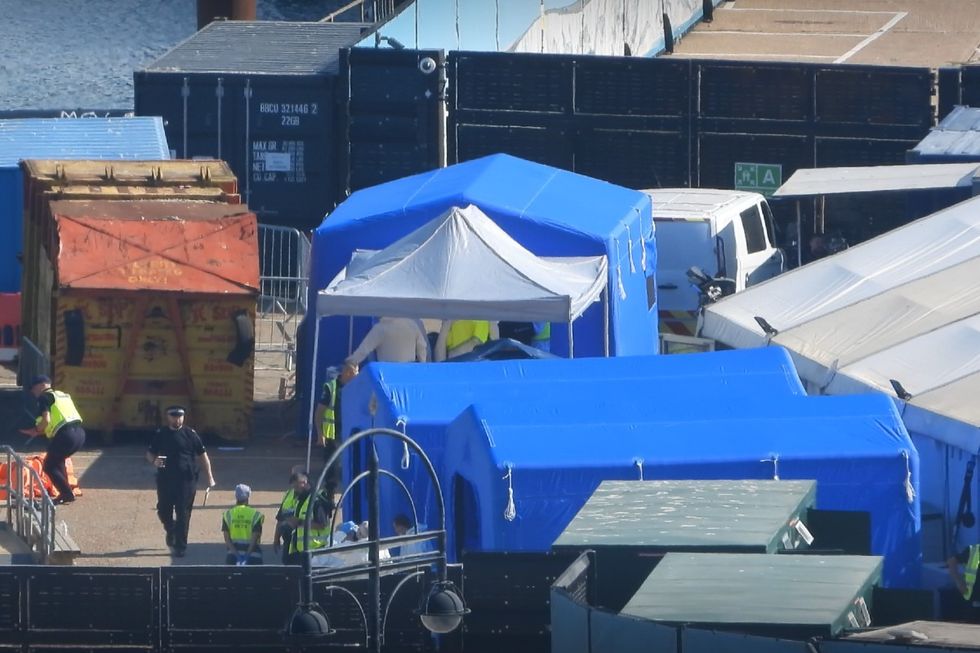 Biohazard tents
GB News
Some of the arrivals were led into the blue biohazard tents.
At least four people were also pushed off the Border Force vessels in wheelchairs.
A Home Office spokesperson said: "Precautionary measures, such as staff wearing protective clothing and enhanced cleaning were taken, in line with UK Health and Safety Agency guidance, following reports of some small boat arrivals being unwell."
The spokesperson added: "This is a routine response with prearranged protocols which are designed in cooperation with the UKHSA."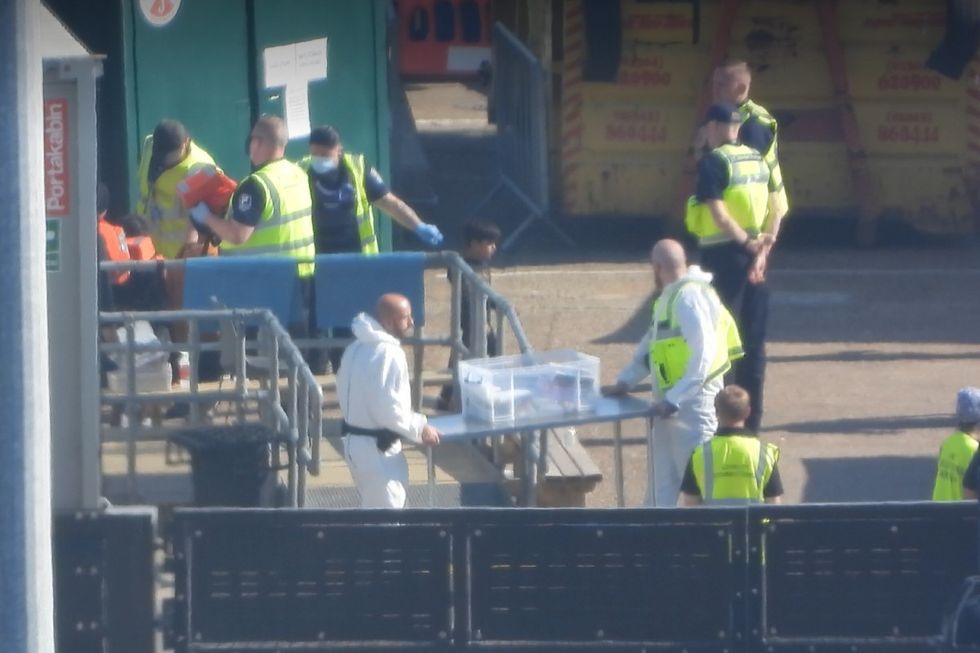 Men in hazmat suits
GB News
​There have been regular health concerns and confirmed health-related incidents in recent months, relating to those arriving across the English Channel on small boats.
Those migrants spend weeks, sometimes months sleeping rough in makeshift campsites around Calais and Dunkirk, where outbreaks of disease are commonplace.
In recent weeks, authorities dealt with outbreaks of scabies and a confirmed case of tuberculosis at the migrant accommodation centre at Wethersfield in Essex.
Those outbreaks at the former RAF base have now been dealt with and the site has given the all-clear.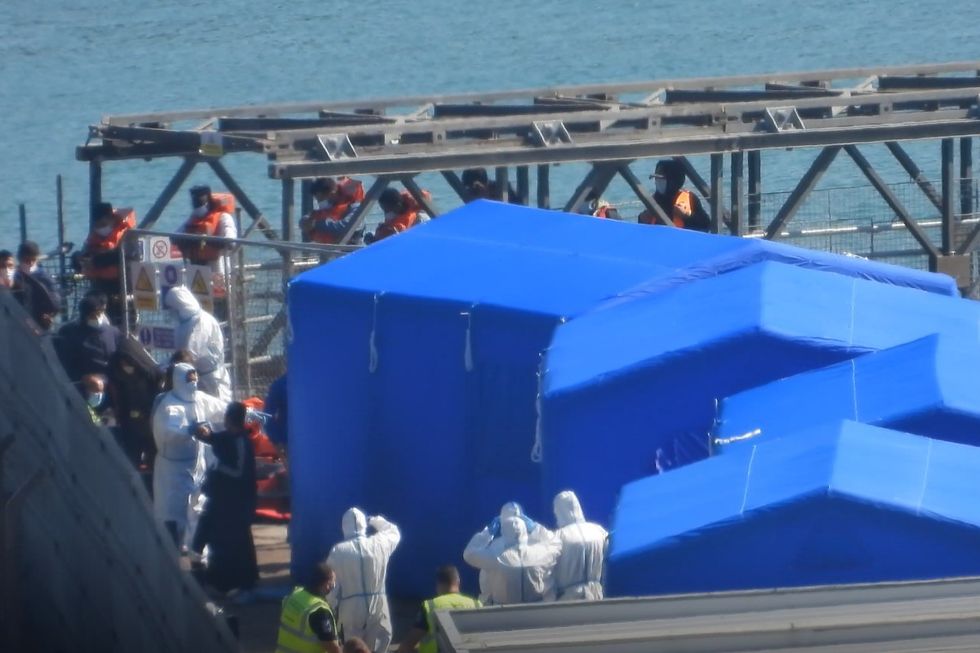 Migrants being escorted into the tents
GB News
GB News can confirm that around 300 migrants arrived in Dover harbour on Friday, after being picked up on 6 small boats in the Channel.
It takes the total who have arrived across the Channel so far this year to more than 23,800.