Published: 29/04/2022
-
13:10
Updated: 14/02/2023
-
11:37
Brits attempting to fly out of Manchester Airport for the Bank Holiday weekend were left stuck in large queues this morning.
Travellers were seen forming long queues as early as 3am, with some looking to travel for the first time since the Covid-19 pandemic.
---
Manchester Airport have since apologised for the delays.
An airport spokeswoman said: 'We apologise to passengers who have encountered longer queues than they may be used to this morning.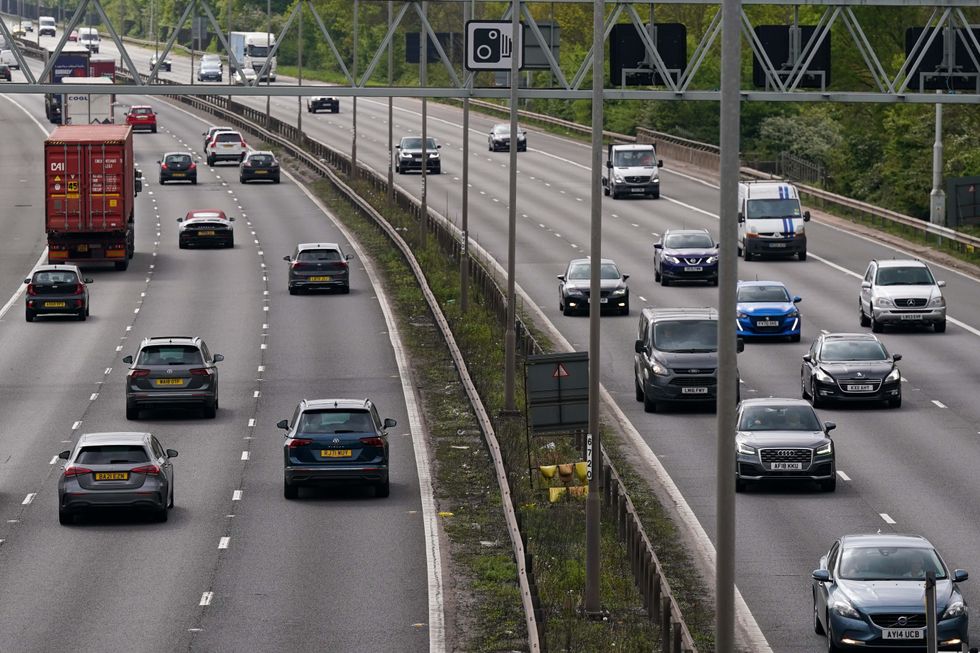 Roads are also expected to be much busier
Jacob King
"We are in the process of recovering after the most damaging two years in our industry's history, and whilst we have made strong progress on recruitment, unfortunately we remain some way short of where we need to be.
"It is still the case that most passengers will pass through security in fewer than 30 minutes, but at peak times queues may rise to between 60 and 90 minutes.
"As such we are advising passengers to arrive three hours before their departure, and to double-check that their hand luggage is compliant with rules on liquids and electrical items.
"If they do this, we are confident we will get them on their way this Bank Holiday weekend."
As airports begin to fill, Britain's roads are also expected to be extra busy throughout this weekend.
Up to 17 million motorists are due to hit the roads this weekend, according to the RAC.
RAC traffic spokesman Rod Dennis said: "Easter might only have been a couple of weeks ago, but it looks as though plenty of drivers are still looking to make the most of this May Day Bank Holiday.
"We expect routes to classic tourist hotspots - especially the coasts - to clog up on Friday afternoon and through Saturday morning, although according to our research Monday could turn out to be the busiest day of the long weekend.
"Preparation is paramount though to avoid an inconvenient breakdown at the side of the road - it's a fact that the majority of the jobs our patrols will attend this weekend will be avoidable if drivers spend just a little time checking their vehicles are 'road-ready'."
People travelling on the train are also being warned of delays, with no Southern trains running into London Victoria on Sunday and Monday.
Services between Liverpool Street and Essex will also be cancelled due to roof renewal works.
While buses will replace trains between Newcastle, Sunderland and Hartlepool, Manchester Piccadilly, Stockport, Macclesfield and Stoke-on-Trent and Carlisle and Maryport.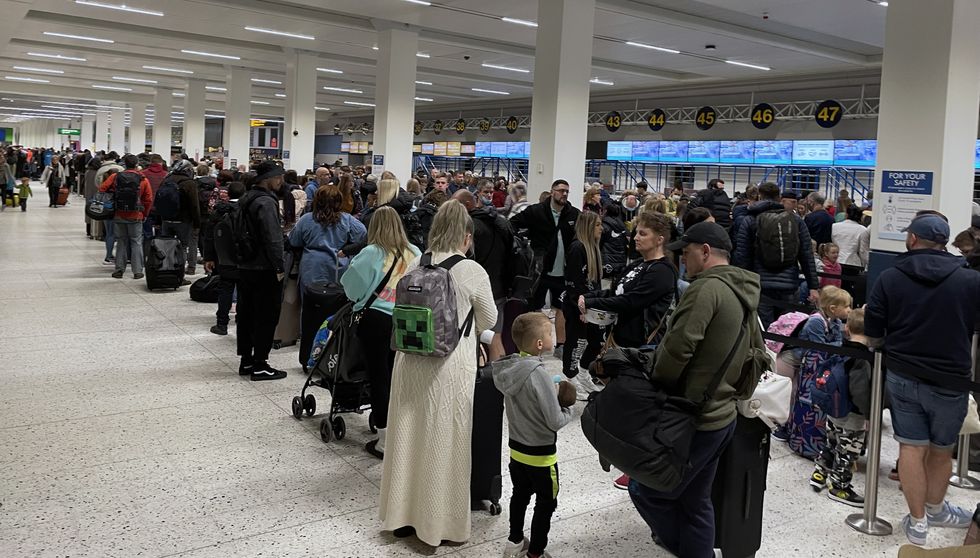 Queues at Manchester Airport earlier this month
Peter Byrne