Published: 04/05/2022
-
21:42
Updated: 04/05/2022
-
21:55
Angela Rayner escaped in a taxi after being asked about Beergate by Dan Wootton's GB News team.
When she saw the reporter and cameraman, Ms Rayner said "sorry, I havent got time for you".
---
The reporter began to ask a question starting, "can you just clarify whether".
But before he had the chance to finish his question, the Shadow Chancellor said "no", before jumping in a cab and being driven off.
This is not the first time that Labour MPs have failed to answer questions put to them by Dan's team.
Last week, Dr Rupa Huq, Labour MP for Ealing Central and Acton was asked whether Labour Party leader Sir Keir Starmer was speaking too much about Partygate and not concentrating enough on the cost-of-living crisis.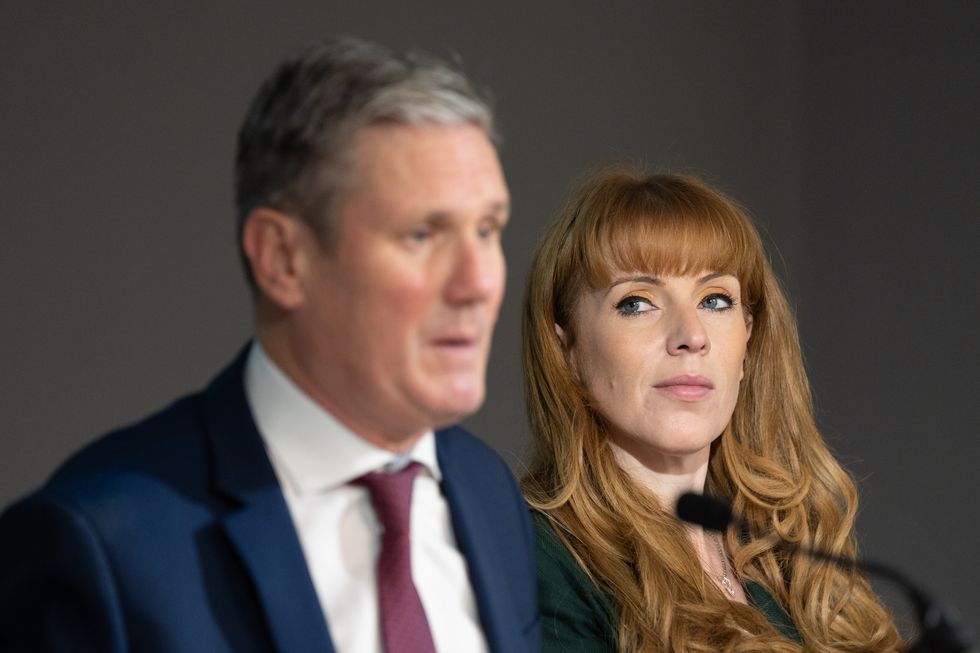 Sir Keir Starmer has now confirmed the police "haven't spoken to me" over Beergate
Stefan Rousseau
Instead of giving an answer Dr Huq opted to run away down the street in Westminister.
Speaking after the incident, GB News' Dan laid into the MP, saying: "Labour MPs literally running away from addressing their own civil war."
In light of the Partygate scandal, Durham police have been asked by Conservative MP Richard Holden (North West Durham) to reconsider their assessment that no offence was committed during the meeting.
But Sir Keir has now confirmed that the police "haven't spoken to me".
He said: "I think they put out a statement last week saying they're not reinvestigating and they haven't spoken to me."
Describing the incident, he added: "We're on the road, at the end of the day, we're in the office preparing.
"Now, that evening, from memory, we were doing an online event for members because we had this 'get out the vote' thing.
"At some point, this was in the evening, everybody's hungry and then that takeaway was ordered. It was then delivered into the kitchen of the offices.
"Restaurants and pubs were closed, so takeaways were really the only way you could eat.
"So this was brought in and at various points people went through the kitchen, got a plate, had some food to eat and got on with their work."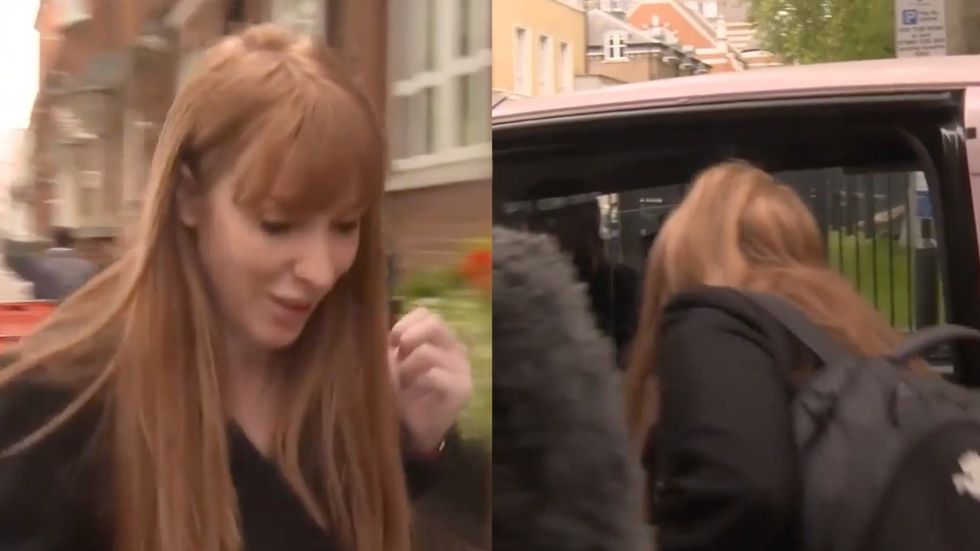 Angela Rayner escapes a GB News reporter
GB News