Published: 27/10/2021
-
16:28
Police say more live rounds were found at the film set of Alec Baldwin's film 'Rust', following the fatal shooting of cinematographer Halyna Hutchins.
More tests are still to be carried out on the ammo, and authorities would not be drawn on how many live rounds they believe they have found.
---
At a press conference in Santa Fe, detectives confirmed 600 items of evidence were seized on the set, including three firearms and 500 rounds of ammo.

"We're going to determine how they got there because they shouldn't have been there," Santa Fe County sheriff Adan Mendoza told reporters.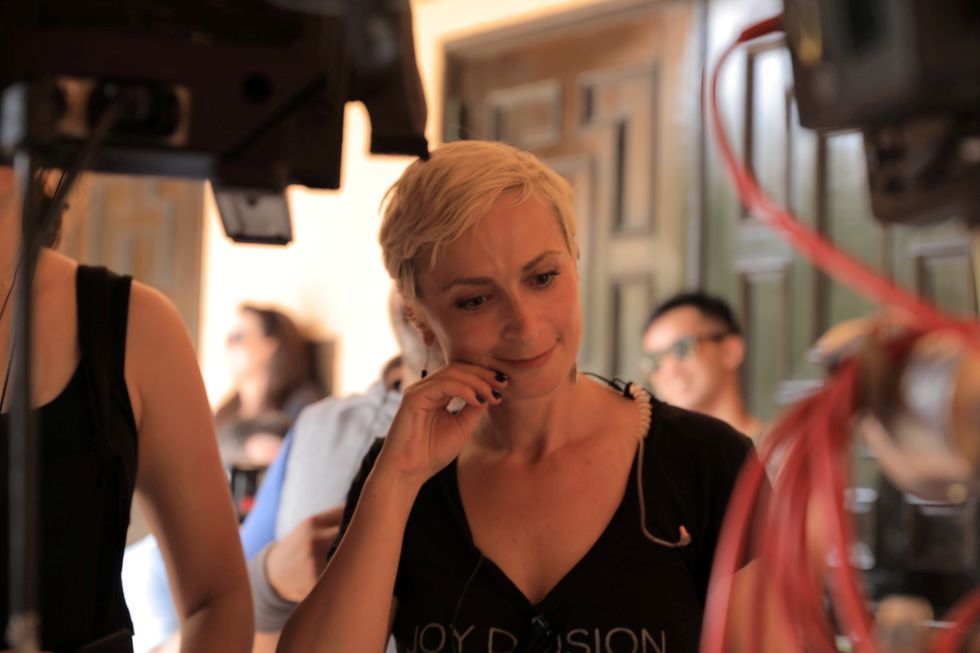 Cinematographer Halyna Hutchins is seen in this undated handout photo received by Reuters on October 23, 2021. Mandatory credit SWEN STUDIOS/Handout via REUTERS. ATTENTION EDITORS - THIS IMAGE HAS BEEN SUPPLIED BY A THIRD PARTY. MANDATORY CREDIT TPX IMAGES OF THE DAY
SWEN STUDIOS
Authorities also confirmed criminal charges were possible following Ms Hutchins' death. No charges have been made but authorities said a "completely and thorough investigation is needed".
Santa Fe County Sheriff confirmed to reporters that three people handled the firearm prior to it discharging - armourer Hannah Gutierrez-Reed, assistant director, assistant director David Halls and actor Alec Baldwin.
Santa Fe County district attorney Mary Carmack-Altwies said that "we haven't ruled out anything" at this point in the investigation.
She said: "There were an enormous amount of bullets on this set and we need to find out what kinds they were."
And it could be months before the investigation is complete, according to Carmack-Altwies. She said: "It's probably weeks, if not months, of follow-up investigation that we're going to need to get to the point of charging."
The prosecutor also took issue with reports the weapon was a "prop gun" as it has been named in court documents. It was an "antique-era appropriate gun", she said.
Hutchins was killed on Thursday in an incident which also left Rust director Joel Souza injured, though he is now recovering after leaving hospital.
According to court documents, an assistant director unwittingly handed Baldwin, 63, a loaded weapon and told him it was safe to use in the moments before the shooting.
Baldwin has since said he is heartbroken by the incident and is fully cooperating with the investigation.