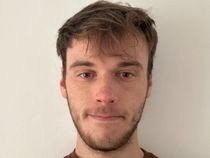 By Ben Chapman
Published: 09/11/2022
-
13:45
Updated: 09/11/2022
-
14:11
Sister of Alaa Abd El-Fattah, the British blogger who is continuing to stage a hunger strike in Egypt over his detention, has told GB News the family has received no information on his wellbeing.
The 40-year-old activist first rose to prominence during the 2011 uprising in Egypt that forced the resignation of long-time President Hosni Mubarak.
---
El-Fattah has spent most of his time in prison or detention after Abdel Fattah El-Sisi led a military overthrow of the democratically elected government in 2014 that followed Mubarak in 2014.
Last year, he was charged over allegedly spreading misinformation in a Facebook post, resulting in a five-year prison sentence.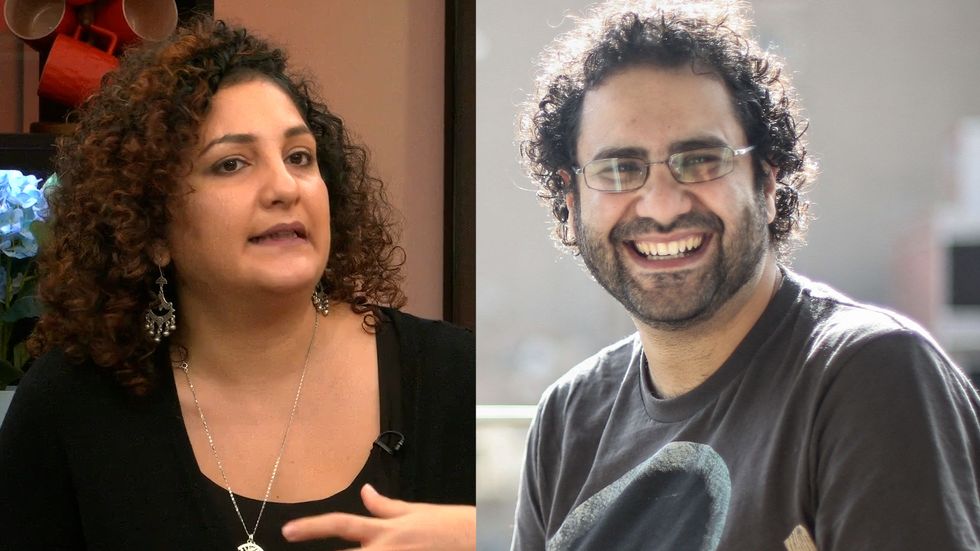 Sanaa Seif is calling for her brother's release.
Image: GB News / Reuters
In April, El-Fattah begun a partial hunger strike, committing to consuming only 100 calories a day, and since Sunday, he has opted to stop drinking water.
In an exclusive GB News interview, his sister admitted that "we are running out of time" if El-Fattah is to be saved.
She told Isabel Webster and Ellie Costello: "Today is the fourth day Alaa is not drinking water, we do not have any more information other than that.
"The moment I knew Rishi Sunak left Egypt and returned to the UK I felt my heart drop, the fact he did not arrive back with my brother makes me think my brother will not be saved".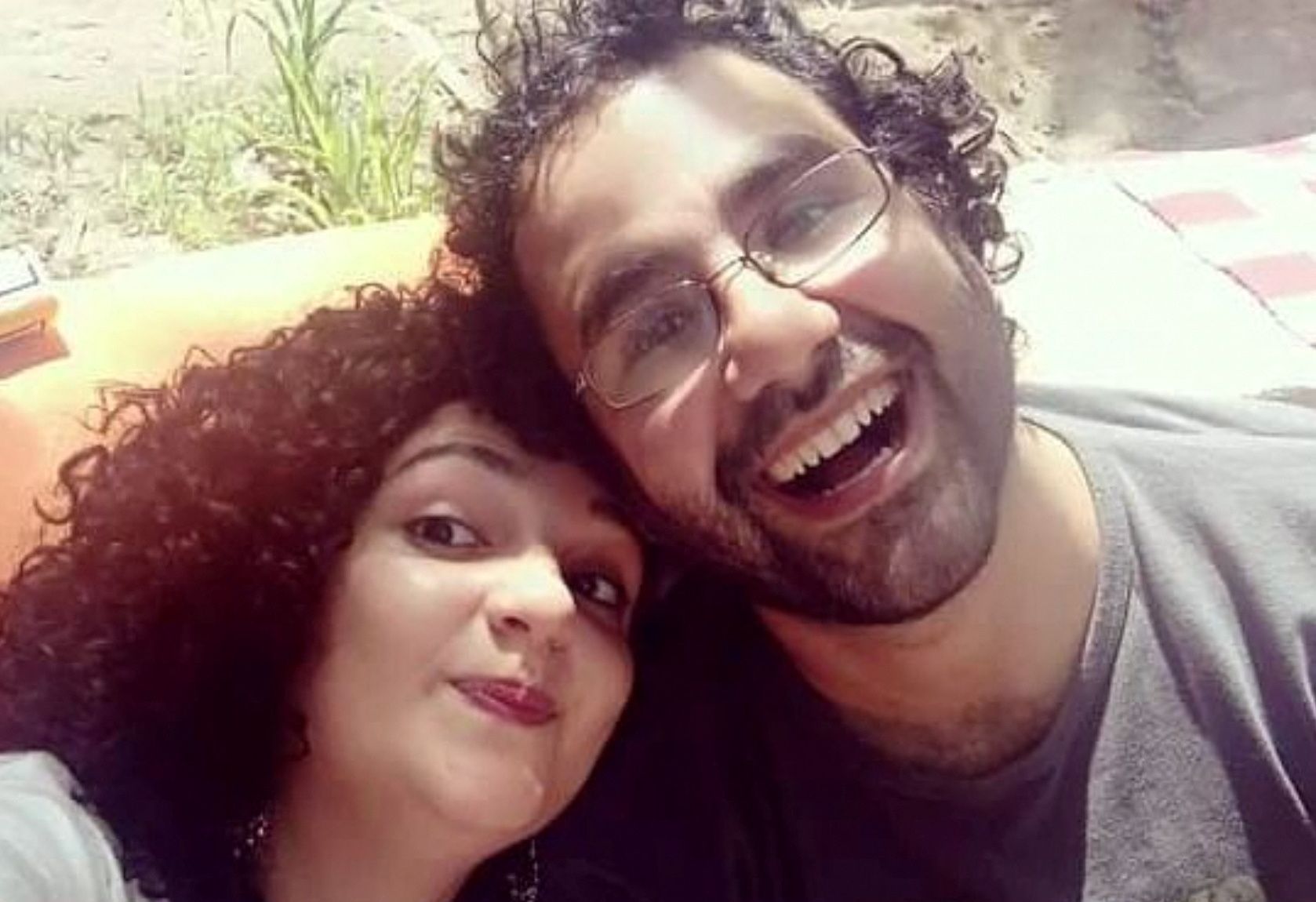 El-Fattah first rose to prominence during the Egypt uprising in 2011.
OMAR ROBERT HAMILTON
The Prime Minister has been in Egypt for the Cop27 summit in Cairo, where El-Fattah's family hoped progress could be made on securing a return to the UK for the 40-year-old.
A Downing Street spokesperson said Mr Sunak expressed his "deep concern" over the case and "hoped to see this resolved as soon as possible" in a meeting with President Sisi in Sharm el-Sheikh on Monday.
The Prime Minister also wrote a letter to the family of El Fattah's earlier in the week, something his sister felt "reassured" by.
Ms Seif said: "We were very reassured at that point, we felt finally Alaa's case is becoming the top priority and that Cop27 might be the opportunity to save him.
"But I have to tell you that we were disappointed and worried when Rishi Sunak actually met Sisi in Sharm el-Sheikh at Cop27.
"They issued a statement saying what has been happening in the past few months, but they have not reached an actual solution, and we are running out of time.
"Today is the fourth day Alaa is not drinking water, we don't have any information about him."
Mr Sunak today updated MPs on his visit to Egypt for the Cop27 climate summit, telling the Commons: "With the Egyptian President (Abdul Fattah al-Sisi), I raised the case of the British-Egyptian citizen, Alaa Abd El-Fattah, and I know the whole House will share my deep concern about his case, which grows more urgent by the day.
"We will continue to press the Egyptian government to resolve the situation.
"We want to see Alaa freed and reunited with his family as soon as possible."
Labour leader Sir Keir Starmer sought assurances over what progress has been made in securing Mr Abd El-Fattah's release, although Mr Sunak did not provide a response to this request.