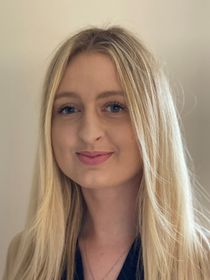 Published: 27/01/2023
-
19:07
Updated: 27/01/2023
-
19:12
The number of NHS middle managers has exploded in recent years - with over 115,000 extra non-medical staff being employed since October 2019, GB News has been told.
Former Conservative Cabinet minister Sir John Redwood today demanded answers after the Department of Health disclosed the huge increase to him earlier this week.
---
In an answer to a Parliamentary written question, the Government department said there were 36,664 NHS managers in October 2022, an increase of 3,500 from 2019.
Meanwhile the number of non-medical workforce rose by 115,338 over the same time period.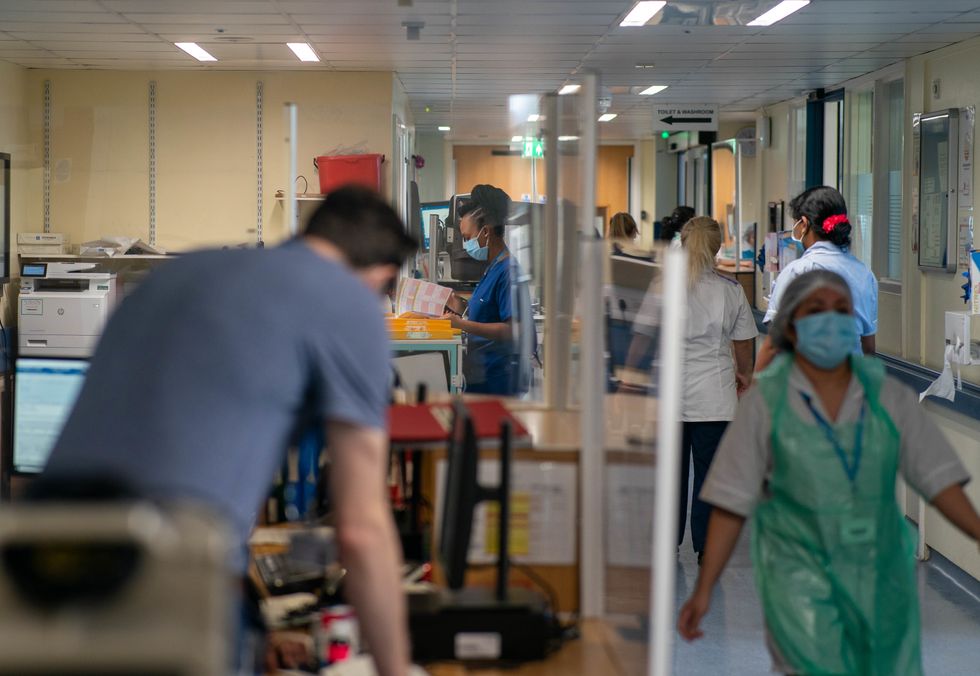 NHS waiting times reached record levels
Jeff Moore
The number of excess deaths in the UK has risen over the past decade, with many claiming a need for more money in order to meet the demand in hospitals.
Talking to Esther McVey and Philip Davies on GB News, he said: "We have provided tens of billions of extra money over the last three years, some of it was very necessary for the extraordinary expenditures in handling Covid, but some of it went into general purposes.
"I've discovered that, up to the end of the third quarter of last year, they expanded the non-medical workforce by 115,000 people.
"And within that, the number of managers went up by another 3,500, so they have over 36,000 managers now. So, I am just asking - 'what are they all doing?'
"Can they really support medical staff sufficiently so that we can get those waiting lists down? Would it mean that more people get a GP appointment? Would it mean that more people get through A&E quickly?"
Statistics show that the number of non-medical staff members had risen from 1,002,347 in 2019 to 1,117,685 in October 2022.
Health chiefs have warned about a "record backlog of care" facing the health service as patients wait more than four hours in A&E.
Redwood added: "I trust the managers, and I would like to hear more from the senior managers of the NHS.
"It seems to me that the senior managers responsible for well over a million people need to have strong views on the right terms and conditions for what the people are doing.
"Are the jobs satisfying, are they feasible jobs where staff morale can be high? And are they properly rewarded? Very clearly, despite all this recruitment, we've still got lots of vacancies.
"The NHS is still spending a small fortune on agency staff when it would be a lot cheaper and better to have people who were full-time employees who were on normal pay, rather than these extravagant high fees people are paid to get them in in an emergency."
GB News approached the Department of Health and Social Care for comment, who said it was a matter for NHS England.
NHS England told GB News it was a matter for the Department of Health and Social Care.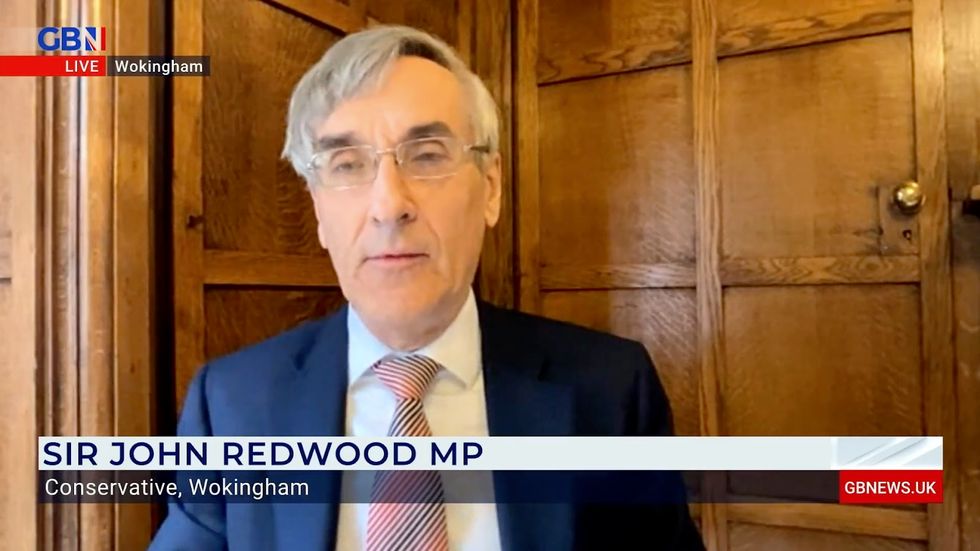 Tory MP John Redwood says questions need to be asked about whether NHS contributions are driving down waiting times
GB NEWS
Earlier this month figures indicated more than 650,000 deaths were registered in the UK in 2022, nine per cent more than 2019.

It is one of the largest levels in excess deaths in 50 years if the pandemic is excluded.

Speaking to GB News, Carl Hennegan, professor of evidence based medicine at Oxford, said that the number of medical staff working in NHS hospitals was declining.

He said: "In February 2020 the government said we're going to drive and recruit an additional 6000 GP. Yet despite this we actually now have the equivalent of 1990 fewer qualified GP's compared to September 2015.

"So numbers are down, so nobody can get access. It's a huge problem right now."