Published: 27/05/2023
-
15:03
Updated: 27/05/2023
-
18:47
Holly Willoughby lashed out at Phillip Schofield tonight, claiming he has hurt her with his lies.
In a brief statement, the TV star said: "It's taken a time to process yesterday's news. When reports of this relationship first surfaced, I asked Phil directly if this was true and was told it was not. It's been very hurtful to now find out this was a lie."
---
It comes with her future on This Morning "hanging by a thread".
Insiders told GB News that the fallout of Philip Schofield's shock statement last night could eventually make Holly's position "untenable".
A source said: "Philip has admitted he lied to everybody and hid the truth.
"But in the days ahead, more and more questions are going to emerge as to whether that could really be the case."
The source added: "Whether she has a future on the show really is hanging by a thread.
"There's a sense that the situation is fast becoming untenable for all involved.
"Holly is naturally angry and upset at the idea her name could be dragged through the mud like this.
"But This Morning is bigger than any one person and ITV will do whatever it takes to save it."
Bookmakers agree Willoughby, 42, is now likely to leave the show with Alison Hammond & Dermot O'Leary favourites to be the next joint hosts.
Ruth Langsford, 63, is also being touted as a possible replacement for Willoughby. The Loose Women star is hugely popular on the show and is just 4/1 to return to the famous sofa.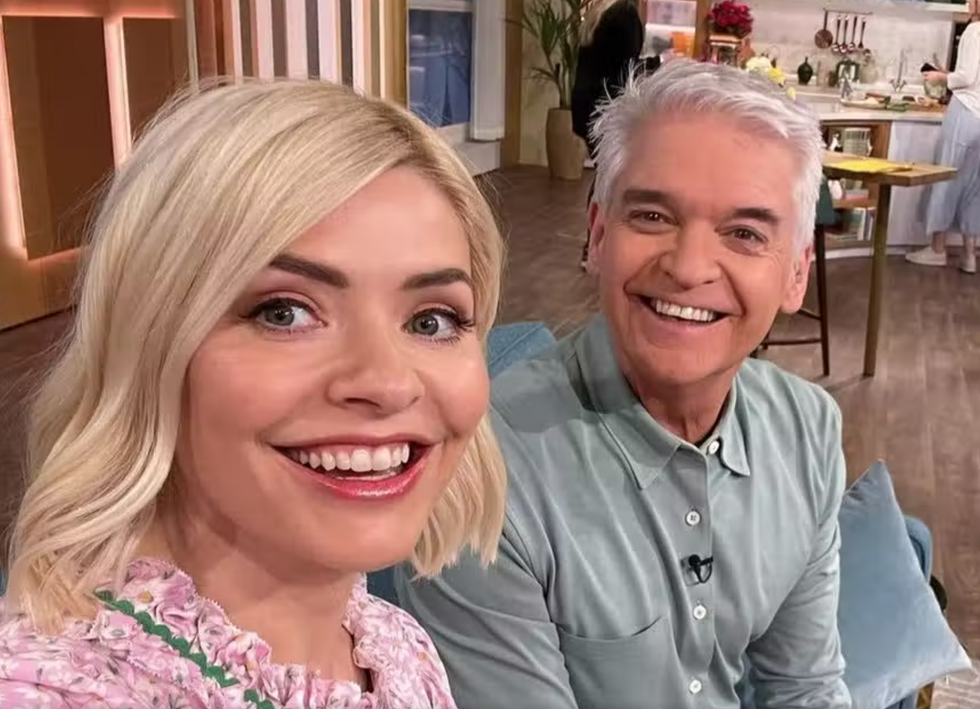 Willoughby and Schofield were incredibly close for years and he described her as his 'little sister'
Twitter

It comes as speculation grows that further damaging revelations could emerge within days about Schofield - who described Willoughby as the "little sister he never had" - during his time on This Morning.
The source added: "This isn't the end of it. There's a feeling that Philip released his statement to try and limit the damage of what might be about to come next.
"There are going to be more questions for ITV to answer as well.
"Executives there are frantically trying to get their ducks in a row.
"But what is fast emerging about Schofield is a picture of a presenter who effectively felt he ruled the roost - and those who tried to do something to raise concerns weren't listened to."
ITV said today it investigated rumours of a relationship between Schofield and an ITV employee around three years ago but claim both parties "repeatedly denied" it.
The veteran TV presenter, 61, resigned from the broadcaster and was dropped by his talent agency after admitting to an "unwise, but not illegal" affair with a young male colleague on This Morning.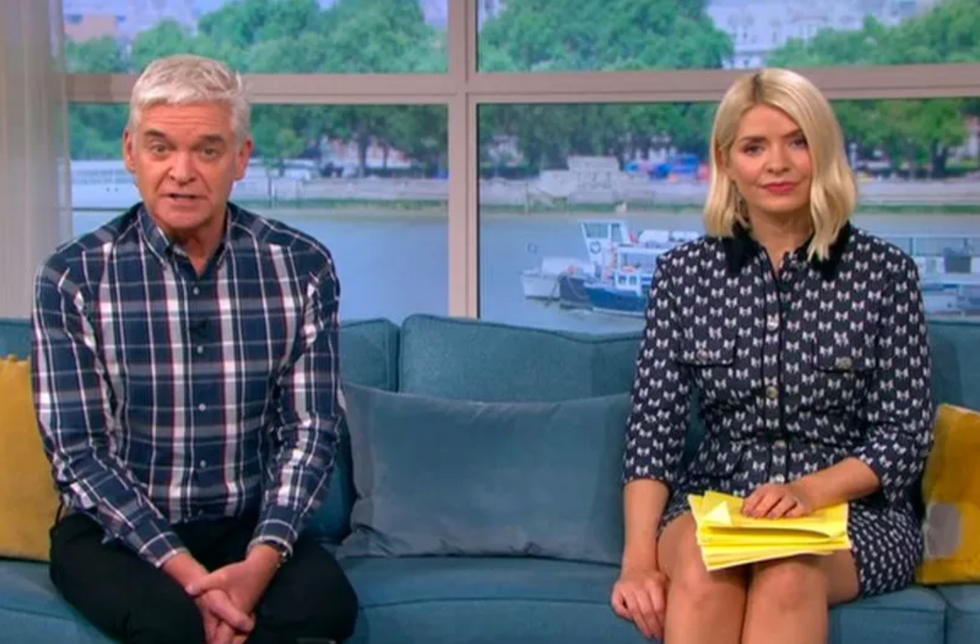 Willoughby had tried to put distance between herself and Schofield in recent weeks
ITV
A spokesman for ITV said the broadcaster was "not provided with, and did not find, any evidence of a relationship beyond hearsay and rumour" when it looked into the matter in 2020.
"ITV can confirm that when rumours of a relationship between Phillip Schofield and an employee of ITV first began to circulate in early 2020 ITV investigated", the statement read.
"Both parties were questioned and both categorically and repeatedly denied the rumours as did Phillip's then agency YMU."
Holly Willoughby is 'as FALSE as Phillip Schofield is' claims Eamonn Holmes 
He added: "ITV spoke to a number of people who worked on This Morning and were not provided with, and did not find, any evidence of a relationship beyond hearsay and rumour.

"Phillip's statement yesterday reveals that he lied to people at ITV, from senior management to fellow presenters, to YMU, to the media and to others over this relationship."
Schofield revealed the affair began while he was still with his wife Stephanie, adding he was "very, very sorry" for having been unfaithful to her.