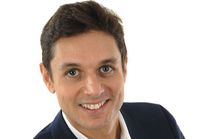 By Nathan Rao
Published: 05/05/2023
-
18:21
Updated: 06/05/2023
-
08:24
African winds, a surging Bermudan 'anticyclone' and the threat of a super-El Nino Pacific warming event could spark one of the hottest British summers on record.
A trio of incendiary weather drivers through the next 100 days are lined up to drive a potential barrage of pavement-melting heatwaves.
---
Last year's unprecedented 40C heat surge, which brought the UK's highest ever temperature, may repeat this summer as meteorological drivers align putting experts on extreme heatwave-alert.
Hot weather could arrive as soon as this month with some forecasters warning the start of a three-month mega blaze is just weeks away.

Met Office three month weather outlook
Met Office
Jim Dale, meteorologist for British Weather Services, said: "The signs for hot weather this summer are already here in that we are overdue a hot spell after the pretty miserable start to spring.
"It is now a case of watching to see what happens across the Continent and whether the synoptics come together through the coming weeks.
"If they do, there is no reason we couldn't see further 40C heat spikes this summer.
"We are looking at factors including El Nino, which can influence the weather across Europe, the effect of climate change and whether we get a southerly or a south-easterly at the right time.
"In terms of these factors, nothing has changed since last year, and if everything comes together as temperatures rise across Europe, we could see intense heat spikes on the same scale."
Meteorologists are watching temperatures in the eastern Pacific for the potential onset of an El Nino event.
The phenomenon is triggered when ocean currents slow or reverse, causing temperatures to rise off the coast of South America.

Its counterpart, La Nina, has the opposite effect of cooling Peruvian waters, and has been active for the past three years.
This strong La Nina event has now ended putting climate experts in fear of a pendulum effect triggering an equally strong El Nino.

The United Nations' World Meteorological Organisation (WMO) has warned of a 60-per cent chance an El Nino event will set in this summer.
It said La Nina had until now put the 'breaks' on global temperatures, but El Nino threatens to crank up the thermostat,

Wilfran Moufouma Okia, the head of the WMO's regional climate prediction services division, said: "This will change the weather and climate patterns worldwide."
Mr Dale, author of 'Weather Or Not?', said: "El Nino is the new factor this year that could decide whether we get the extremes of heat across Europe and Africa this summer, and consequently hot weather in the UK."
The mercury could start to rise as soon as next week with near-30C heat possible by the end of May, he added.
He said: "I would expect to see temperatures between 25C and 27C by the second half of May.
"Hot weather is now well overdue with the cooler temperatures in March and April, so in terms of restoring a balance, I expect the second half of the month to turn warmer.
"In terms of the very hot weather, if the synoptics come together, then this is something that could happen during the latter part of summer, around July or August."
The Met Office's three-month outlook predicts a 35-per cent chance this summer will be hotter than average – around double the norm.
However, independent forecasters have warned to brace for a succession of 'major' heat spells through the next three months.
These, like the hot blasts last year, will be driven by the Azores high – a huge region of high pressure, or anticyclone, that builds off the coast of Portugal.
The Azores High – or Bermuda High – is almost always the catalyst for blasts of very hot, dry weather in the UK.
James Madden, forecaster for Exacta Weather, said: "We are expecting to see the effects of the Azores high this summer, and the influence of African plumes which could bring at least two to four major warm to hot spells through the season.
"The hot weather is expected from early to mid-June, through mid-July and particularly through the latter part of August, and each spike will bring varying amounts of heat.
"It could become very muggy or humid at times within these periods of heat, and we can expect a littering of thunderstorms."
Last July temperatures hit 40.3C in Coningsby, Lincolnshire, setting a new record for the nation while raising fears extreme heatwaves may become the UK norm.
Of this summer, the Met Office said: "Consistent with our warming climate, there is an increase in the likelihood of warmer than normal conditions.
"Whilst this doesn't necessarily mean heatwaves will occur, it does increase the likelihood of these compared to normal."