Rory McIlroy has revealed he and other Team Europe players thought picking Swedish youngster Ludvig Aberg 'was a no-brainer'.
The 23-year-old only turned professional in June but, after recently winning the European Masters in Switzerland, has now been named in Europe's Ryder Cup team.
---
Some believe Aberg is a risk given his young age and lack of experience of playing at the highest level.
Yet McIlroy insists he and other Team Europe players believe picking the Swede is the right decision - and has backed the youngster to shine on the big stage.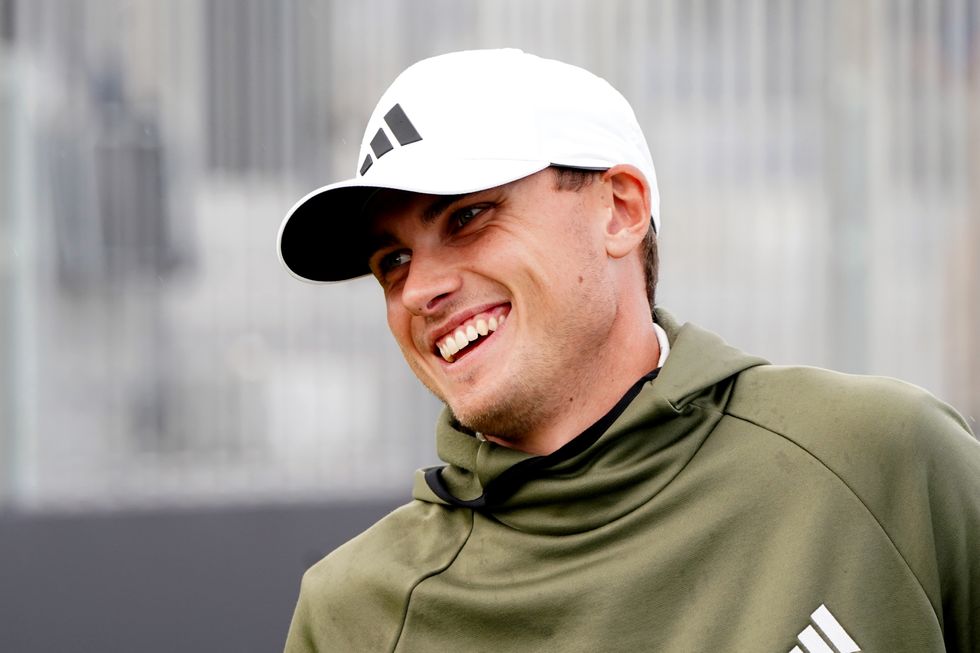 Ludvig Aberg has been picked for Team Europe's Ryder Cup campaign despite only turning pro earlier this year
PA
"There were a few of us who were saying that it was a no-brainer," he told the BBC.
"But people hadn't seen him play in Europe and then he comes over and finishes fourth [at the Czech Masters] and wins in Switzerland.
"The people over here who maybe were a little bit sceptical about it all realised what the hype was all about.
"He's probably got one of my favourite swings in the world."
Team Europe certainly have a different look to them compared to the team that lost 19-9 to the United States two years ago.
Stalwarts Lee Westwood, Ian Poulter and Sergio Garcia can no longer be selected following their move to LIV Golf.
McIlroy admits he was worried about his side's chances earlier in the year.
Yet the 34-year-old has now changed his tune and feels they have a 'great chance' of securing the famous trophy.
"I thought we were going to have a really tough time but the closer we've got to the cup, the more I'm liking what the team has become," he said.
"There was going to be a lot of rookies on the team with a few of those older guys making some decisions that didn't allow them to be a part of it any more.
"Someone like Ludvig, Nicolai Hojgaard and Bob MacIntyre - I think it's great to have them on the team because it injects a fresh, youthful exuberance into the whole dynamic of the week which is really cool.
"I think we've got a great chance. There's a really good mix of experience and youth in there.
"I think we're in a really good spot heading to Rome."
McIlroy is taking part at the K Club this week, the ground where he won his only Irish Open back in 2016.
And he's delighted to be back, adding: "It's nice to be back. It feels like a long time ago.
"Coming back, it's just trying to re-familiarise myself with the golf course because the only time I've really played this place was during the Irish Open in 2016."
He has fond memories, too, of his stunning shot on the 70th hole that helped him clinch the prize.
"I'll never forget when the ball landed on 16, the roar of the crowd right of the river was incredible," he continued.
"The 18th was more like the cherry on top.
"I didn't necessarily need to make that eagle but that's the way the whole thing finished."
LATEST DEVELOPMENTS: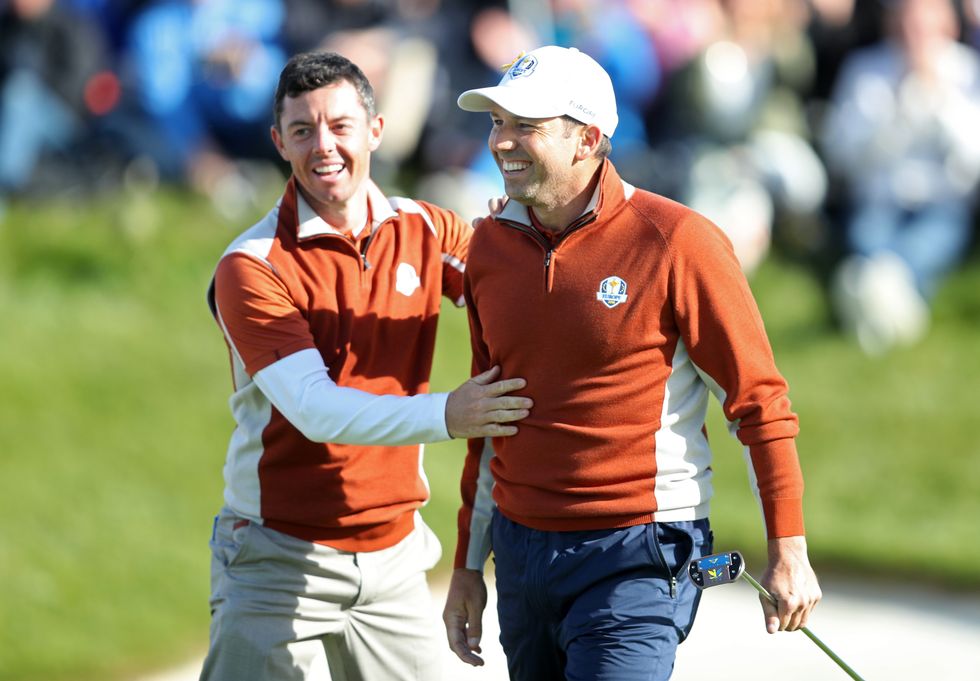 Rory McIlroy was part of Team Europe when they last won the Ryder Cup back in 2018
PA
While Europe missed out on Ryder Cup glory two years ago, they've won the prestigious trophy seven times out of the last 10.
Their last success came back in 2018 when they beat the United States in France.
McIlroy was part of that side and will be hoping for similar success when the competition begins on September 29.