Published: 18/11/2022
-
08:22
Updated: 18/11/2022
-
08:25
Football legend Matt Le Tissier has branded the England manager Gareth Southgate "woke".
In an interview with Nigel Farage on GB News the 54-year-old - who had a brilliant record as a penalty taker - said he'd happily offer his services to the Three Lions boss as a penalty coach to help boost their chances in Qatar.
---
But he told Mr Farage on his Talking Pints programme he didn't hold out much hope.
He said: "Ihave on occasions in the past approaching World Cups and European Championships offered my services to go and coach the players, if they want some advice on taking penalties.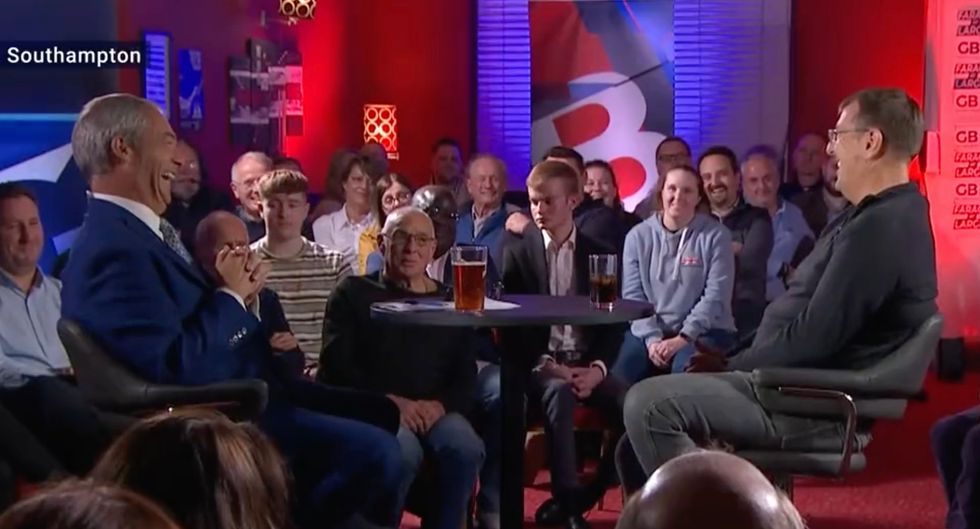 Nigel Farage and Matt Le Tissier
GB News
"To be fair, I mean, there were probably other managers that may have been more likely to listen than the woke Mr. Southgate.
"I would quite happily take a penalty still, at my age. I really enjoyed the pressure of those situations.
"I really looked forward to taking penalties. And I think one of the biggest things you can have as a penalty-taker is your mindset going into it has to be really positive. And I believe that was one of the biggest reasons why my penalty record was good."
On whether England could win the World Cup he continued: "I suspect not. As much as I would love them to win the World Cup, I think with my realistic cap on I think there are perhaps better teams than us.
"However, you never know, football's a funny game."
The ex-Southampton and England footballer also said he had no regrets about the views he's expressed over the Government's handling of Covid.
And he said he had little time for Rishi Sunak, who used to watch him play when he was at Southampton.
He said: "I'm a bit angry still, to be honest, I'm a bit angry because I think as a Government, I think we were let down very badly by people. One of the most annoying things now is to watch Rishi Sunak, and I know he went to the Dell and liked to watch me play.
"But I don't care. One of the most annoying things I've seen since he's become Prime Minister, is that he has failed to take any blame at all for the position we're in now, when he was the Chancellor was making these decisions.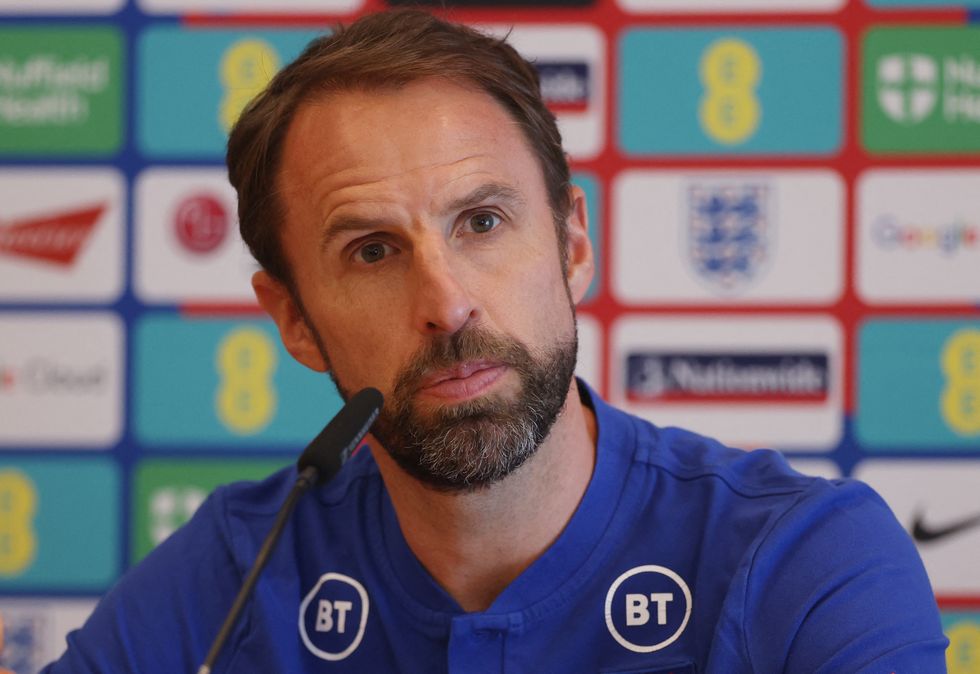 Matt Le Tissier has branded the England manager Gareth Southgate "woke"
LEE SMITH
"When we first decided to lockdown, there were a lot of people sounding the alarms, and those people were ignored. They were censored. They were ridiculed. They were mocked as granny killers.
"And right now, we are living through in this country, what those sensible people were predicting what would happen. What I would like to know is, we had a pandemic plan in place in this country.
"But that plan was thrown out of the window, completely ignored, and in favour of what China wasdoing. And not one single person has ever mentioned that in our government. Not one of them has explained to us why we threw away a plan that was already in place."
On why he has no regrets about speaking out during pandemic, which has seen him hit out at lockdowns as well as question the safety of vaccines he added: "I believe in this country we should be able to have free and open debate and both sides of the argument should be heard...and we haven't had that option.
"Right now, you can't tell the difference between the two main political parties, and I heard it described recently that they are like the two cheeks are the same backside. I think the system in our country is not a very fair one."