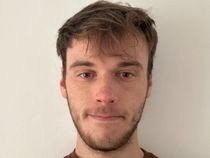 By Ben Chapman
Published: 03/05/2023
-
22:31
Updated: 03/05/2023
-
22:37
Donald Trump has outlined his lofty ambitions for his Turnberry Trump estate in Scotland, including hosting the prestigious Open Championship.
The former US President has attributed blame to former Scottish first minister Nicola Sturgeon for the tournament not being held at the facility as of yet, accusing her of harbouring an "agenda" against him.
---
Speaking on GB News, the 76-year-old told Nigel Farage in an exclusive interview that he plans to introduce "minor adjustments" to the course with the aim of securing the oldest golf tournament in the world.
He said: "We're gonna make a couple of little minor adjustments but it's fantastic. Everybody wants to see the Open Championship here.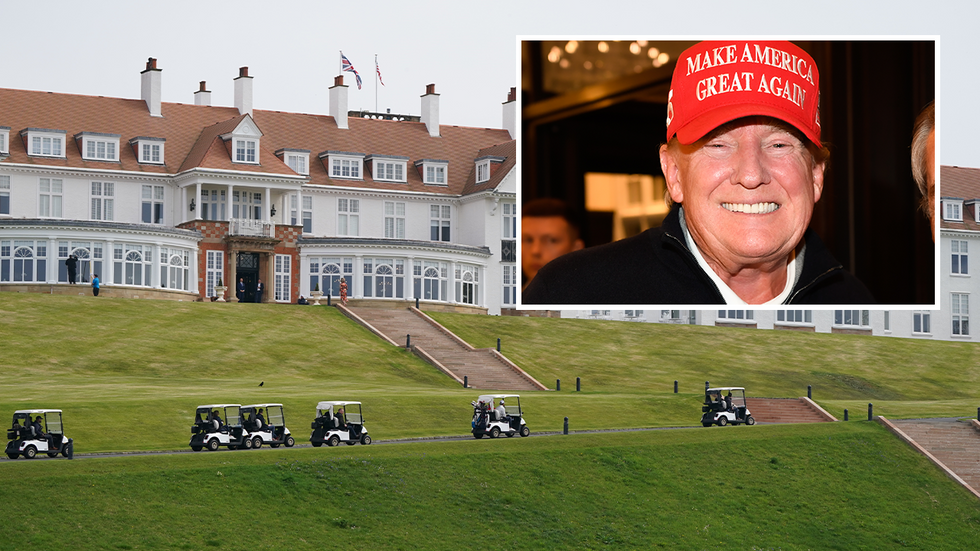 Donald Trump says he is hopeful The Open will take place at his golf resort
PA / Stuart Mitchell / GB News
"For the players, it's a favourite course, it's the number one rated in Europe.
"In some lists, it's the number one rated anywhere in the world. And they want to have the Open Championship back here.
"I would have thought that Sturgeon would have wanted that but she had her own agenda."
In a criticism of the former first minister, Trump says Sturgeon did not have Scotland's best interests at heart in matters relating to the economy.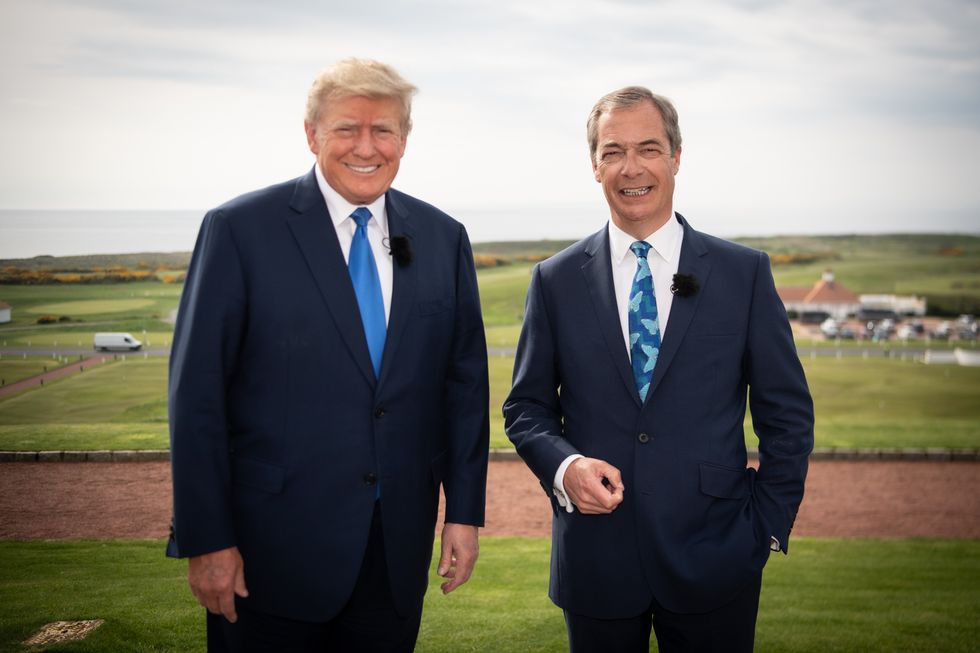 Donald Trump gave Nigel Farage a tour around the resort
Stuart Mitchell / GB News
The ex-US President said: "She was very, very anti-money coming in, very-anti jobs if you look at it, I literally don't know her but somebody that invests a lot of money in Scotland, you should cherish those people because I created tremendous jobs.
"Turnberry is a tremendous success. Now we employ hundreds and hundreds of people and this whole area is based around Turnberry and it's been a joy to do it.
"It's a piece of art. It's the greatest I mean, again, probably the greatest course anywhere in the world.
"We made it we kept it and we really improved - you know, you have to upgrade and everything else and we did it to the nth degree and it's been an honour to do it.
"But we should have support from the government not always have to fight the guy. It was always a fight with her."
The Open will be held in Scotland, but at St Andrews, instead of Trump's establishment.
The tournament, founded in 1860, would represent a major coup for the Ayrshire resort, but doubts have been cast over its ability to host the event given the club's affiliation with Trump.
The R&A announced in 2021 that The Open will not be played at Turnberry "in the foreseeable future" due to concerns over the focus being off the course.
Looking to the future of Scotland, Trump told Farage he is hopeful the new first minister, Humza Yousaf, will do a better job for the country than his predecessor.
Questioned over Trump's visit on Monday, Yousaf admitted he would find it "difficult" to avoid raising concerns over remarks made in the past which he perceives as 'anti-Muslim'.
The ex-President responded with a firm rebuttal, saying he is "Not anti Muslim. I have friends that are Muslim and great friends and frankly, leaders of countries that are Muslim and I've had great relationships.
"If you look at Saudi Arabia and many other countries, great relationships. So I don't exactly know what he's talking about.
"I've kept a very safe country when I was President. We kept a very, very safe country, and did a really great job. But I don't know him. I hope he's going to do a great job and I'm sure he's going to be a lot better than Sturgeon.