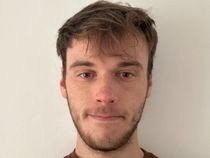 Epsom Derby organisers have been accused of imposing an "expensive PR game" with the introduction of LGBT areas at this year's event.
The area is said to encourage a more diverse audience to attend the event.
---
The "celebratory" venue will feature drag performances and free queer literature on the opening day of the races.
The Jockey Club is facing backlash over the decision, with social commentator Emma Webb saying the move is stereotyping the people it is aimed at.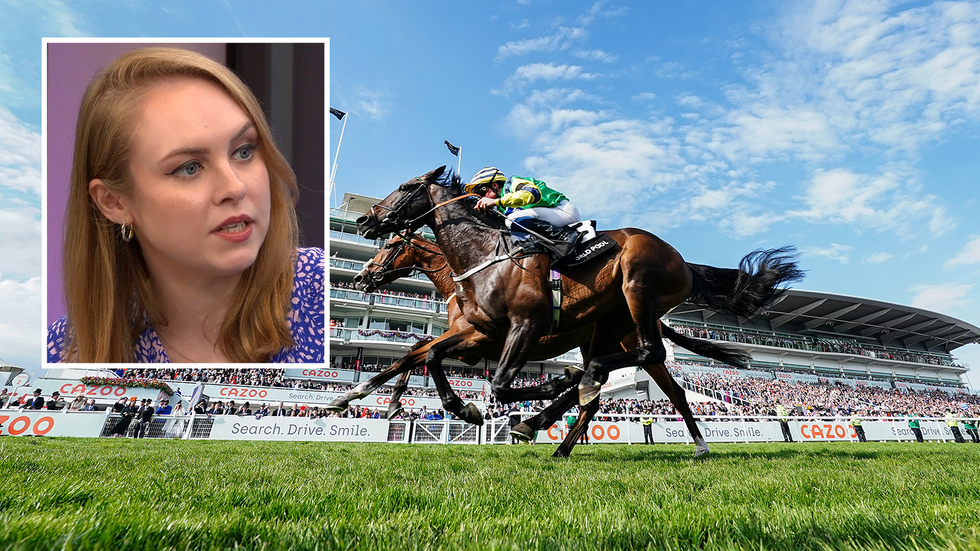 Emma Webb has accused Epsom Derby organisers of putting together a 'PR stunt'
GB News / PA
Speaking on GB News, she said: "The whole thing strikes me as deeply offensive. The idea you can entice people with drag performances at a horse race because what, horse racing isn't interesting enough to gay people in its own right?
"It's a PR stunt, it's an expensive PR stunt."
GB News presenter Andrew Pierce concurred with the sentiment, saying the idea should be "abandoned".
The area will include a bar and a DJ, with performances from drag queens Cara Melle and Bonk.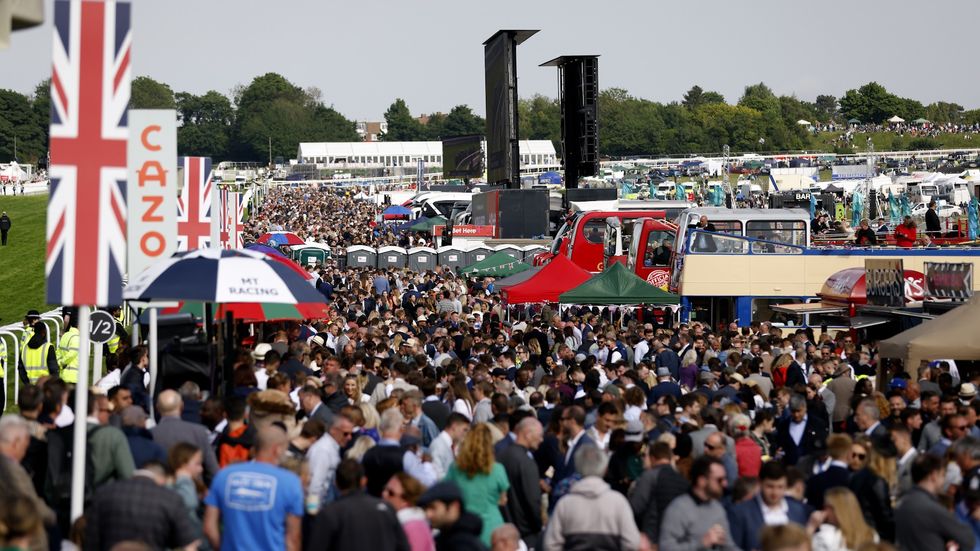 Racegoers will see a new LGBT-friendly addition to the Epsom Derby
PA
Organisers are aiming to provide a library of queer literature in a bid to "encourage more people from the LGBTQIA+ community to feel empowered to attend and engage with horse racing".
It comes after a recent survey by the Jockey Club finding that 80 per cent of LGBTQIA+ respondents would be more likely to attend major sporting events if spaces were created with them in mind.
Gay racehorse trainer Mick Applebly told the Telegraph that he feels the move is more of a "PR stunt" which could alienate some racegoers.
He said: "Personally, I don't think it's probably the right sort of place or time to be doing something like that. I think it's more of a PR thing to be honest.
"There have been a lot of similar events like this for a number of years. But it's whether it's just getting a bit all in your face now, especially when people are accepting it more.
"Some people seem to think it's getting rammed down their throat all the time - I think they would feel put off by it. Especially the older generation."
The Jockey Club said in a statement: "The Jockey Club is passionate about making horse racing an open and welcoming sport for all.
"The research that has been undertaken highlights there are not enough spaces created with the LGBTQIA+ community in mind at major sporting events and this initiative is only the first step in exploring what part The Jockey Club can play in helping to address that.
"The Derby's history, as an event which has always been enjoyed by a hugely diverse cross-section of society, makes this a perfect opportunity to engage with people who may not have previously considered horse racing and hopefully create a blueprint that could be replicated more widely across other sports."