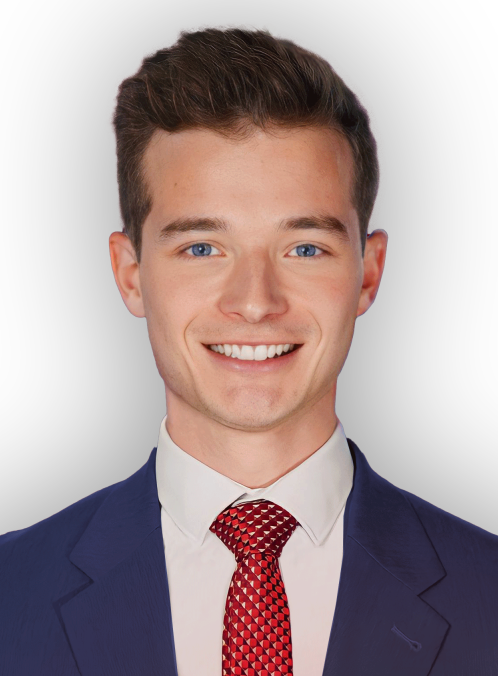 Published: 17/03/2023
-
17:14
Prince William hopes young troops get the opportunity to experience counter-poaching missions in Africa.
The heir to the throne was enjoying a pint of Guinness with soldiers from the Irish Guards in Aldershot today, following the St Patrick's Day Parade.
---
He told a table of troops: "I hope some of you can get out on the counter-poaching stuff in Africa. It's a new gig. You do a lot. Full training, operational stuff, a really good experience."
Irish Guardsmen of Number One and Number Two Company have recent experience of being deployed to East Africa on Security Force Assistance tasks, including training park rangers on counter-poaching.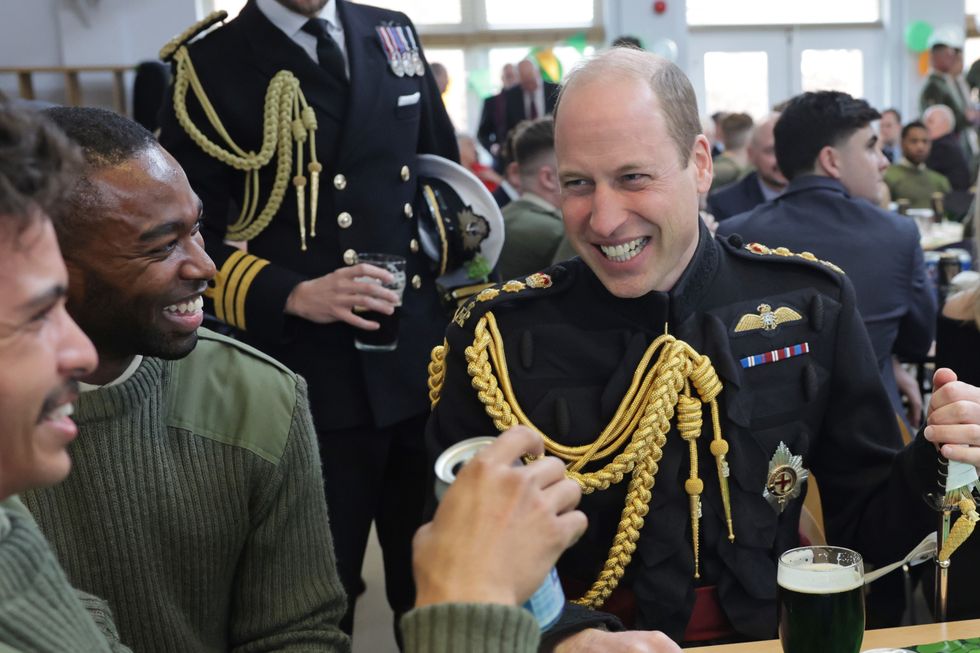 Prince William made the comment while talking with soldiers from the Irish Guards in Aldershot
PA
Prince William has spent many years tackling the illegal wildlife trade and founded United for Wildlife with The Royal Foundation in 2014.
The organisation aims to make it impossible for traffickers to transport, finance or profit from illegal wildlife products by getting different groups to work together.
One of his first Patronages in 2005 was with the wildlife conservation charity Tusk.
The charity's Chief Executive, Charlie Mayhew MBE, previously said: "Prince William's support for Tusk over the years has been immensely helpful in raising both the profile of the charity and the funds that we need. His ability to draw global attention to the plight of endangered species being decimated by illegal wildlife trade has been warmly welcomed by conservationists across the globe and we are enormously grateful to him".

The Prince and Princess of Wales celebrated St Patrick's Day by attending the Parade at Mons Barracks in Aldershot.
Princess Catherine in the Irish Guard's new Colonel, and took the salute during the march-past.
She told the regiment: "I really couldn't be prouder to stand in front of you here today. It really is a true honour to be your Colonel. I am here to listen to you, to support you, and to champion you in all you do – this is a responsibility I do not take lightly."
Outgoing Colonel, Prince William, told the troops: "I may be stepping aside, but in Colonel Catherine you have a committed, focussed, and already incredibly loyal 11th Colonel."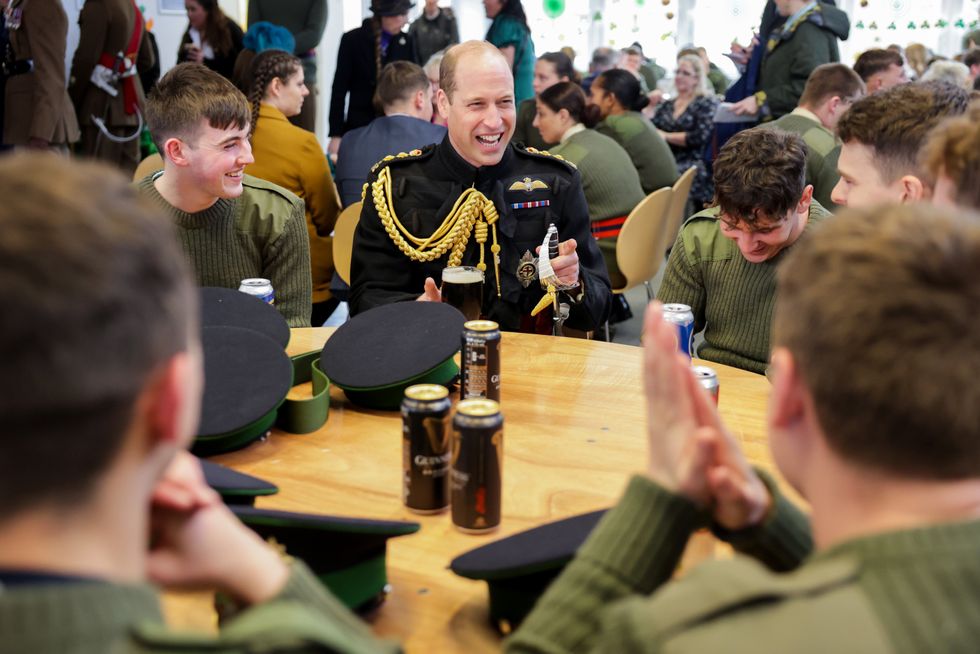 Prince William said he hoped the troops could 'et out on the counter-poaching stuff in Africa'
PA
Kate presented sprigs of shamrock to the officers and guardsmen as well as to the Irish wolfhound regimental mascot, Seamus.
The future Queen wore a Catherine Walker coat in teal, accessorised with a sculptural Jane Taylor hat and suede high heels in a similar colour.
Earlier this month, The Princess wore green combat uniform in freezing temperatures to take part in a first-aid training exercise on Salisbury Plain and spent time with the Irish Guards.
On Saturday, Ireland is playing England in a Six Nations clash.
The Princess of Wales is Patron of England Rugby and chatted about the match and Army life with Guardsmen today.