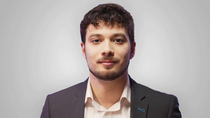 Published: 13/01/2023
-
10:59
Updated: 14/02/2023
-
10:23
Prince Harry's plea for reconciliation with the Royal Family have been slammed as the Firm continues to deal with the fallout from Spare.
Royal commentator Charles Rae told GB News that the Duke of Sussex's attacks have damaged the Royal Family but the Monarchy will bounce back.
---
He added that Prince Harry has buried the hatchet in the backs of his family members.
Rae said: "The Royal Family has survived crises and controversies and everything else for hundreds and thousands of years and it will survive this one.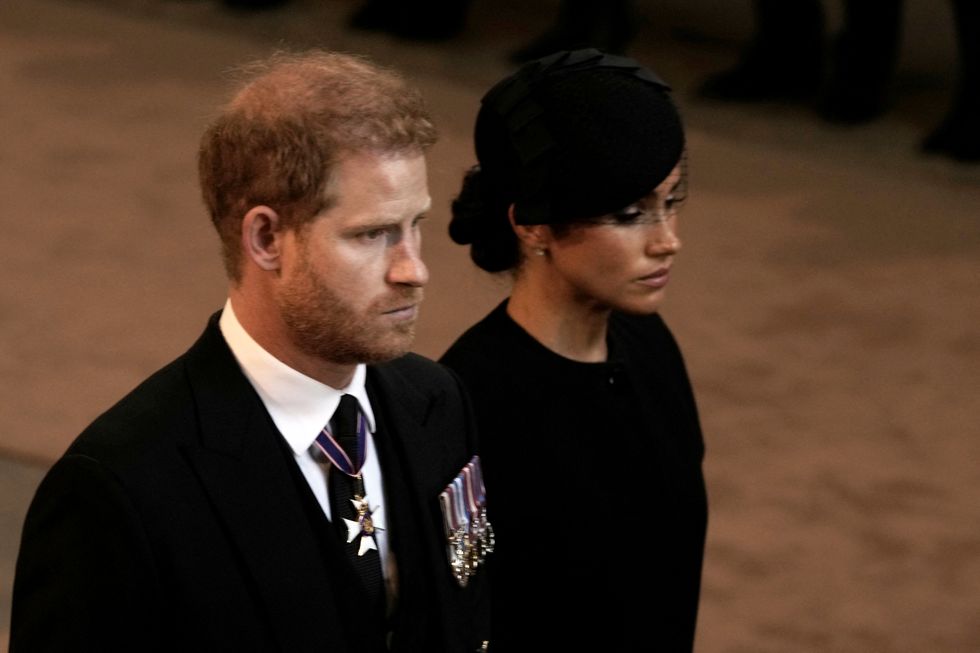 Prince Harry and Meghan Markle stepped down as working members of the Royal Family in 2020
POOL
"They will bounce back. But there's no question that it has damaged the Royal Family, damaged all members of the Royal family, but they will bounce back."
He continued: "I can't see how it is possible that they can reconcile given I mean he says he wants reconciliation but this is a very strange way of going about burying the hatchet.
"I mean he's buried the hatchet in their backs.
"It's not the right way of doing it and I can't see how the Royal Family will want Harry back in the family again because they can't trust him."
The royal commentator added: "It's absolutely ridiculous."
The Duke of Sussex used his memoirs to criticise several members of the Royal Family with his brother Prince William and his stepmother Camilla, suffering multiple digs.
However, new polling conducted between January 5-6 shows that Prince Harry's popularity has dropped in the UK following the release of extracts of his book.
The latest YouGov poll shows that just 26 per cent of Britons have a positive view of Prince Harry.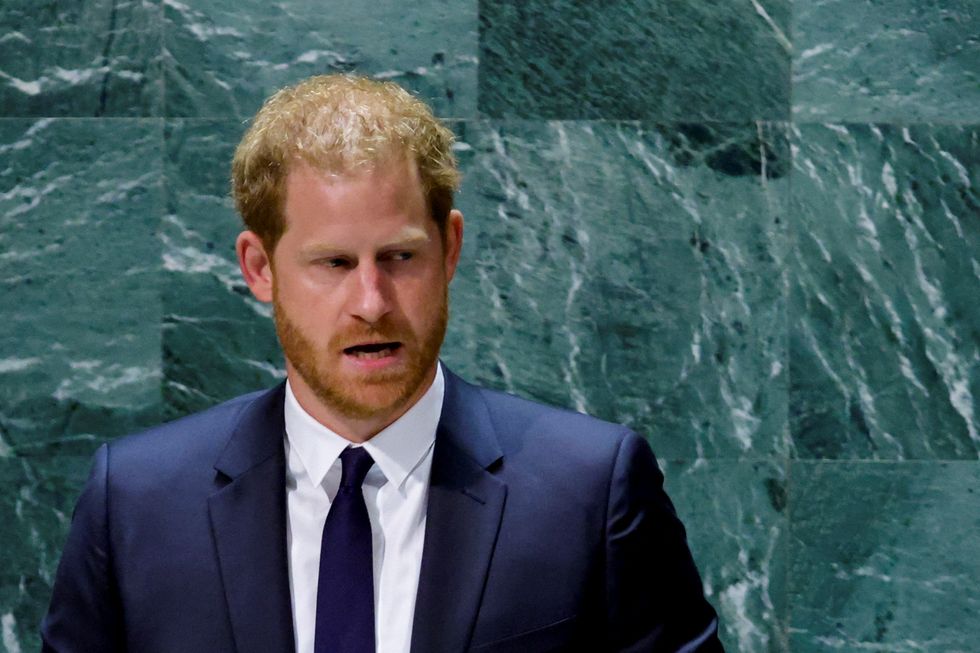 Prince Harry's populairty has plummeted since extracts of Spare were leaked
EDUARDO MUNOZ
This represents a seven-point drop in popularity for royal in around a month.
Sixty-four percent of Brits that were polled said they had a negative view of the Duke of Sussex.
Prince William has suffered multiple attacks from his brother in Spare and the Prince of Wales's popularity has also suffered as a result.
The first in line to the throne's popularity has fallen by eight points but remains significantly higher than Harry's levels.
Sixty-nine percent of Britons still hold a positive view of Prince William, which is down from 77 percent in December 2022.