Published: 02/05/2023
-
12:52
Updated: 03/05/2023
-
19:46
Donald Trump will give the only interview of his UK visit exclusively to GB News presenter Nigel Farage.
---
The 45th President of the United States is visiting his Scottish golfing resorts before heading to Ireland later this week.
His 30-minute one-on-one interview will be broadcast during a special edition of Nigel's regular show, broadcast live from Trump's Turnberry estate at 19:00 BST (14:00 EST) tonight, Wednesday 3rd May.
The interview will be broadcast exclusively live on GB News and GBNews.com.
Nigel said the pair would spend much of the day together and their sit-down discussion would cover a wide range of topics.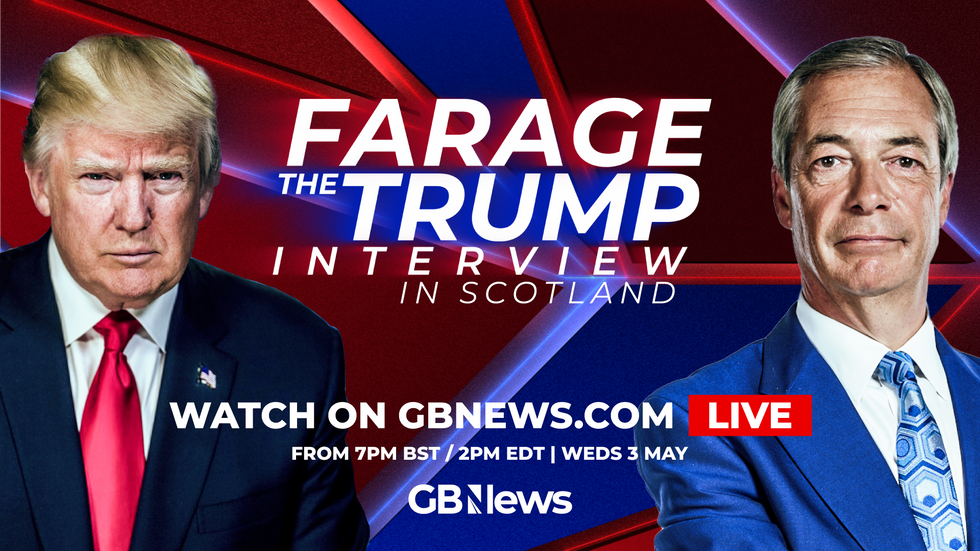 The world exclusive interview will be broadcast live on GB News
GB News
The GB News host said: "We'll talk about the President's view on the state of Scotland; the Royal Family ahead of the Coronation; his personal legal issues in the United States; his take on British politics, especially on Rishi Sunak's leadership so far, and of course his future political plans."
He added: "I first met Mr Trump in 2014 and became firm friends in 2016 when I joined him on his successful Presidential campaign trail."
"The political elite underestimated him back then, so we'll discuss how he plans to win back the White House."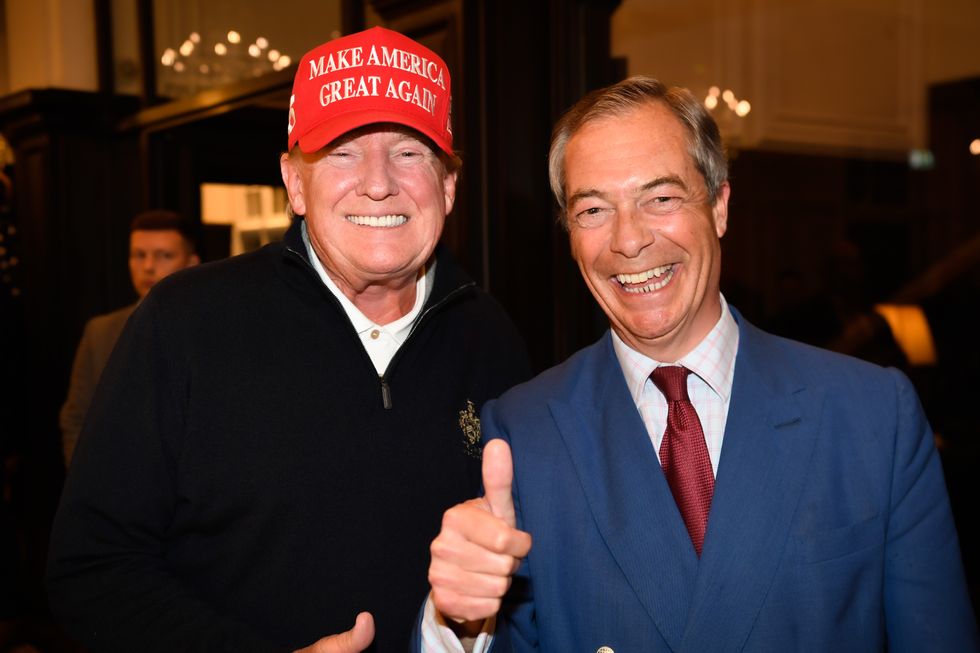 President Trump and Nigel Farage meet at Turnberry ahead of their interview
Stuart Mitchell/GB News
Mr Trump is half Scottish: His mother Mary Anne MacLeod was born in 1912 in Tong, on the Outer Hebridean Isle of Lewis and spoke Scottish Gaelic before she learnt English as her second language.