Published: 18/03/2023
-
12:33
Updated: 20/03/2023
-
07:56
Peter Murrell, the SNP's chief executive and Nicola Sturgeon's husband, has resigned with immediate effect.
Members of the SNP's ruling National Executive Committee (NEC) had threatened a vote of no confidence in him after the departure of the SNP media chief Murray Foote, who left on Friday amid a row over the party's membership numbers.
---
Mr Foote, the former editor of the Daily Record, said he was resigning from the SNP after being let down by party HQ while "acting in good faith".
He told how he issued "agreed party responses" to the media in order to rubbish a newspaper report that the SNP had suffered a loss of 30,000 members.
But this week the party admitted its membership had dropped by more than 30,000 below its previously published figure - indicating leading figures in the party wanted the collapsing membership to remain secret.
It led to an explosive row in which Mr Murrell was effectively forced from office - just a month after his wife resigned.
In a statement, Mr Murrell said: "Responsibility for the SNP's responses to media queries about our membership number lies with me as chief executive.
"While there was no intent to mislead, I accept that this has been the outcome.
"I have therefore decided to confirm my intention to step down as chief executive with immediate effect.
"I had not planned to confirm this decision until after the leadership election.
"However as my future has become a distraction from the campaign I have concluded that I should stand down now, so the party can focus fully on issues about Scotland's future.
"The election contest is being run by the National Secretary and I have had no role in it at any point."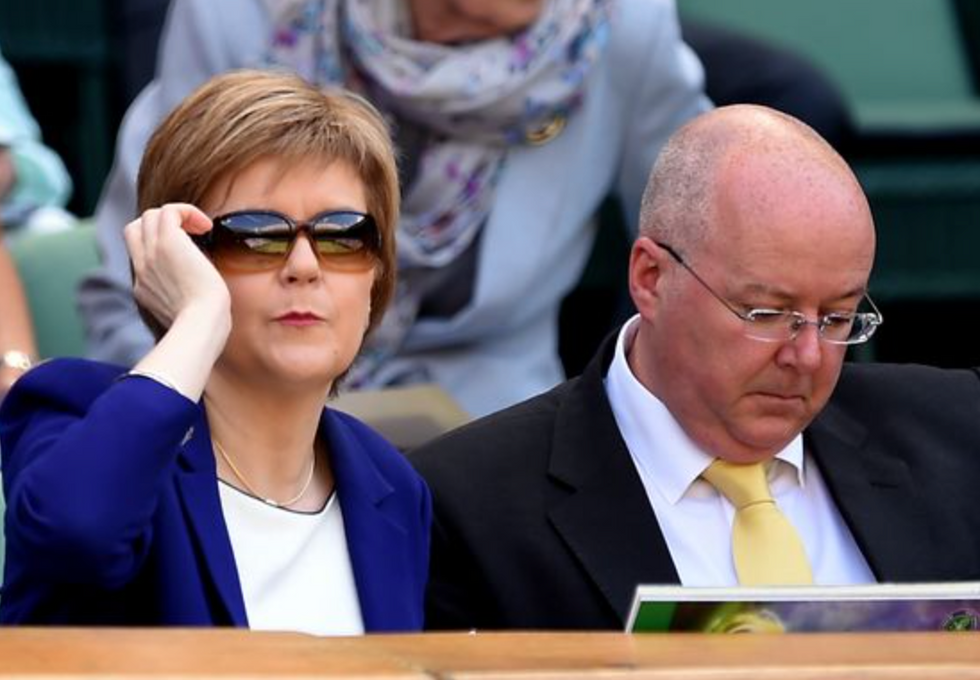 Nicola Sturgeon and husband Peter Murrell enjoying the hospitality at Wimbledon
PA
Peter Murrell continued: "I am very proud of what has been achieved in my time as chief executive and of the part I have played in securing the electoral success the party has enjoyed over almost two decades.
"14 national election wins is testament to the skills of the dedicated and talented HQ team that I have been privileged to lead.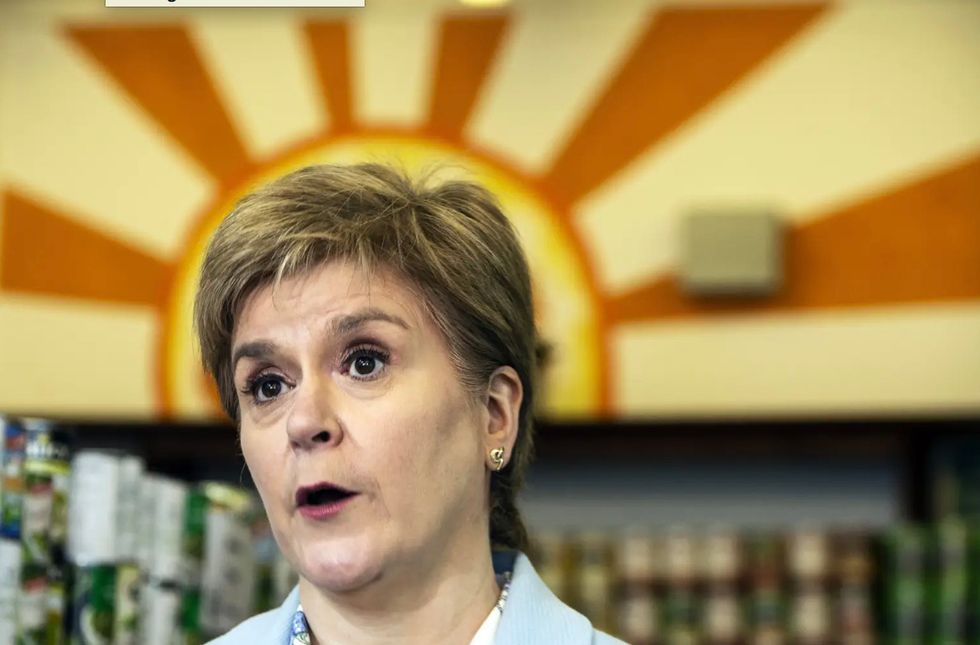 Nicola Sturgeon announced she was quitting as First Minister last month
PA
"They give their all to the party and the independence cause and I thank them for it.
"I have worked for independence all my life and will continue to do so, albeit in a different capacity, until it is achieved – and I do firmly believe that independence is now closer than ever."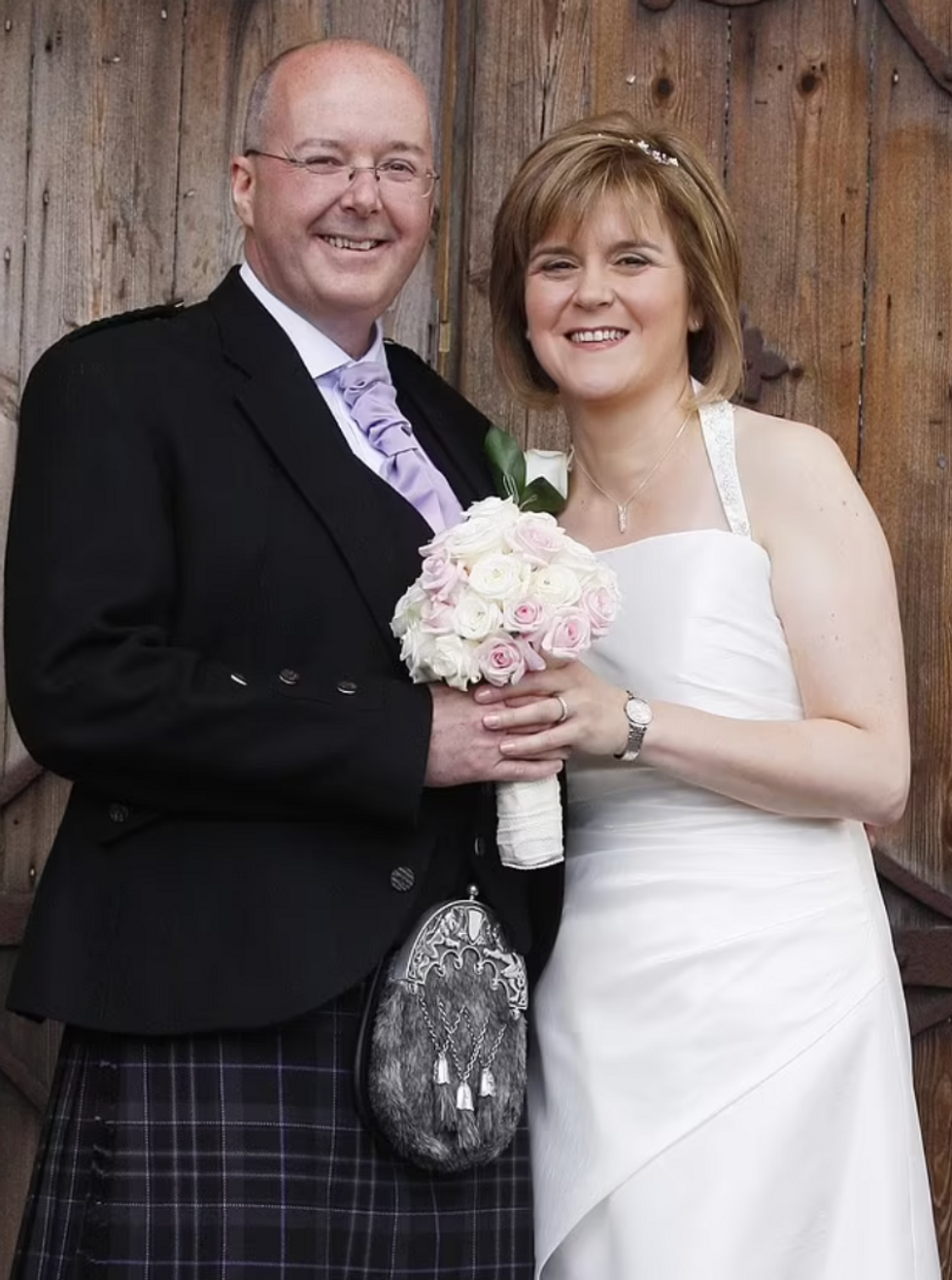 Peter Murrell and Nicola Sturgeon were married in 2010
PA
Ms Sturgeon said her husband had "obviously taken responsibility for the recent issue with membership".
She said: "He had intended to step down when there was a new leader but I think he was right to make that announcement today."
Ms Sturgeon added: "Peter has been a key part of the electoral success we have achieved in recent years and I know there will be a recognition of that across the party."
Humza Yousaf, the favourite to succeed Sturgeon as SNP leader and the candidate backed by the SNP's most prominent members, now finds himself in an awkward position ahead of the election on March 27.
He had previously called for Murrell - to whom he was close and described as a "proven winner" - to stay in his post.
He said: "I don't know why we would be getting rid of somebody who's been the chief executive of the party, who's won countless elections in the last few years."
The other leadership candidates, Ash Regan and Kate Forbes, had both called on Murrell to go.
GB News host Dan Wootton Tweeted: "Mr Scheming Sturgeon Peter Murrell forced out!
"The case for Scottish separatism is collapsing as the SNP descends into a nasty civil war."