By Jack Walters
Published: 19/07/2023
-
19:58
Updated: 20/07/2023
-
09:13
Coutts has claimed Nigel Farage's bank accounts were closed "not solely" for political reasons just hours after the ex-Brexit Party MEP released a 40-page dossier detailing the 331-year-old institution's decision.
Coutts refused to comment on details about Farage's financial situation despite sources previously telling the BBC and Financial Times the 59-year-old fell below its strict financial threshold.
---
A spokesperson from the private bank said: "We recognise the substantial interest in this case.
"We cannot comment on the detail given our customer confidentiality obligations.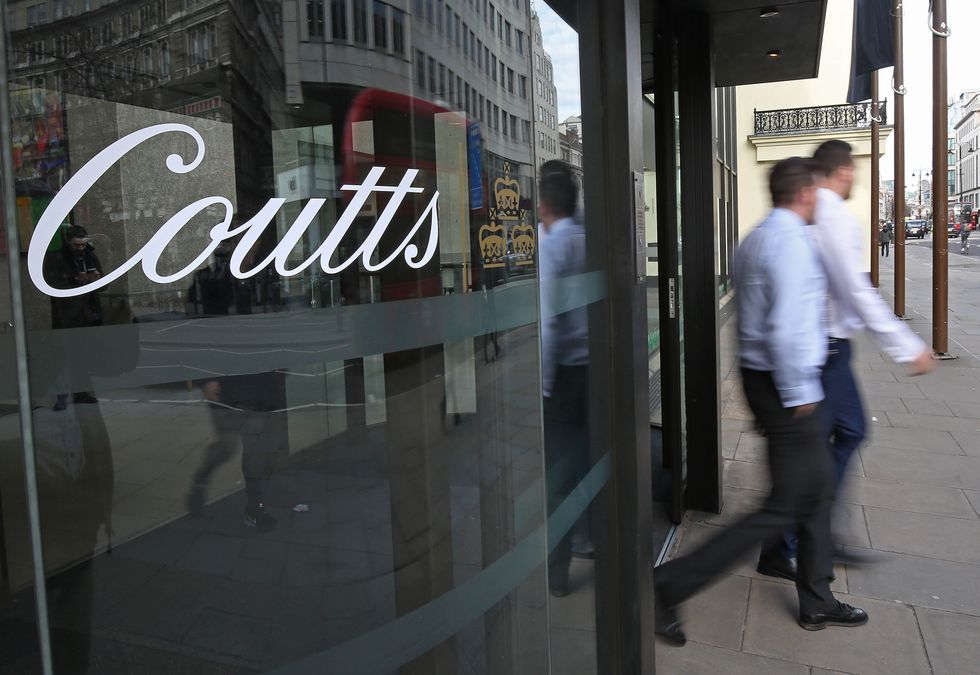 Coutts bank in LondonPA
"However, it is not Coutts' policy to close customer accounts solely on the basis of legally held political and personal views.
"Decisions to close an account are not taken lightly and involve a number of factors including commercial viability, reputational considerations, and legal and regulatory requirements.
"We recognise the critical importance of access to banking.
"When it became clear that our client was unable to secure banking facilities elsewhere, and as he has confirmed publicly, he was offered alternative banking facilities with NatWest. That offer stands.
"We understand the public concern that the processes for ending a customer relationship, and how that is communicated, are not sufficiently transparent.
"We welcome the anticipated HM Treasury recommendations in this area, alongside the ask to prioritise the review of the regulatory rules relating to politically exposed persons.
"We look forward to working with Government, the regulator and the wider industry to ensure that universal access to banking is maintained."
Responding to Coutts' latest statement, Farage said: "They talk about client confidentiality. That didn't stop them, did it? Briefing the BBC and the Financial Times on July 4, telling them how much money I did or did not have in my bank account."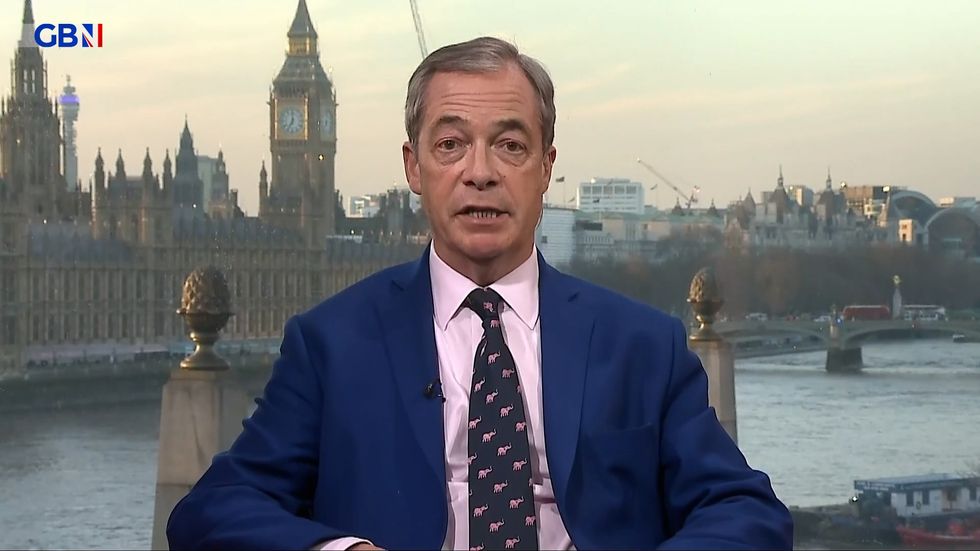 Coutts chiefs attempted to 'exit' FarageGB News
He added: "The fact that they support changes in regulation, well I'm jolly pleased to hear it."
The ex-Brexit Party MEP recently released a lengthy dossier which suggested his views did not "align with its purpose and values".
Farage's account with Coutts had been closed earlier this month after the bank said they no longer wanted him as a customer.
The dossier stated that "while it is accepted that no criminal convictions have resulted, commentary and behaviours that do not align to the bank's purpose and values have been demonstrated".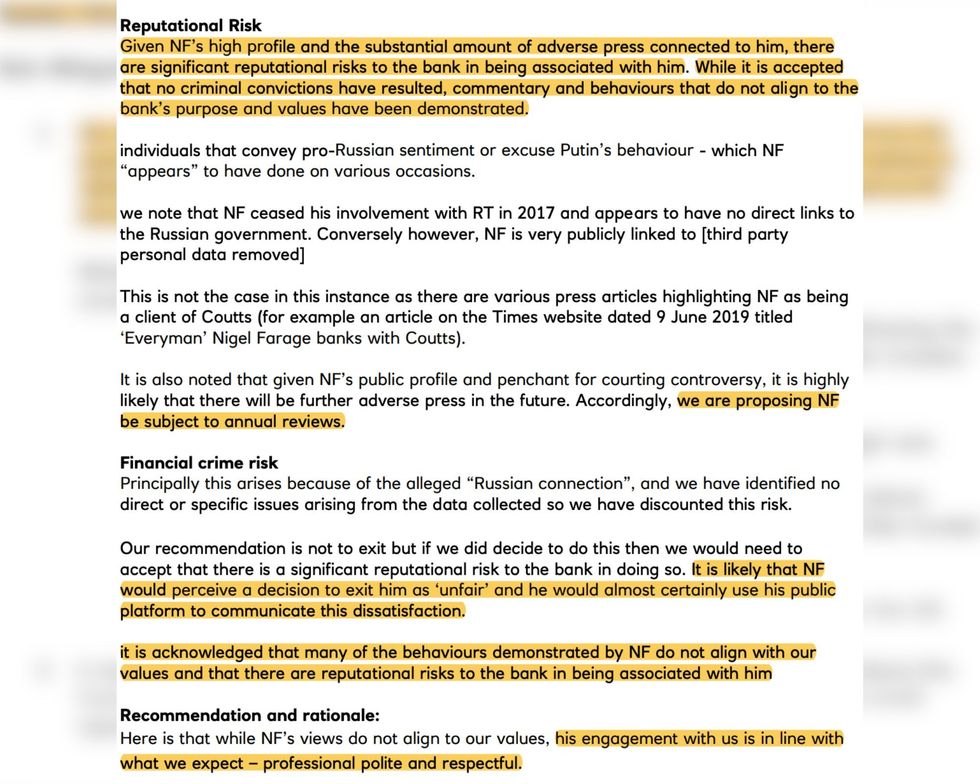 Farage's account with Coutts had been closed earlier this month after the bank said they no longer wanted him as a customerGB News
The GB News presenter was also labelled as racist and a xenophobe.
Coutts even cited Farage's support of former US President Donald Trump and tennis champion Novak Djokovic as reasons behind the cancellation.
Brexit, which Farage campaigned for over three decades to achieve, was mentioned on 86 occasions.