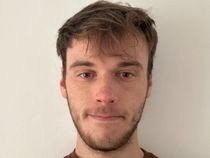 By Ben Chapman
Published: 26/01/2023
-
11:58
Updated: 26/01/2023
-
12:07
Matt Hancock is being sued by Andrew Bridgen after the former health secretary accused him of sharing "anti-Semitic, anti-vac, anti-scientific conspiracy theories" about the Covid-19 vaccine.
The North West Leicestershire MP is seeking £100,000 in damages.
---
Bridgen recently lost the Conservative whip over comments he made regarding vaccine safety this month, and is now calling for Mr Hancock to pay damages to a legal fund for "people seeking collective redress for vaccine harms".
The row stems from a Twitter post made by Bridgen on January 11, where he cited the Holocaust while uttering his dismay at a "crime against humanity".
He tweeted: "As one consultant cardiologist said to me, this is the biggest crime against humanity since the Holocaust", while discussing another Twitter message which questioned vaccine safety.
Matt Hancock then condemned the sentiments on the same day, saying "the disgusting and dangerous anti-Semitic, anti-vax, anti-scientific conspiracy theories spouted by a sitting MP this morning are unacceptable and have absolutely no place in our society".
Mr Bridgen contested the argument, denying ever saying anything "racist" or "anti-Semitic", and threatened taking legal action.
The MP for Leicester West hit out at Mr Hancock for not removing his "defamatory tweet falsely alleging that I am anti-Semitic" on January 13.
He added: "I will allow Matt three days to apologise publicly for calling me an anti-Semite and racist or he will be contacted by my legal team."
Damages were then sought by Mr Bridgen's legal team five days later on January 18 in a letter to Mr Hancock.
The letter, seen by the Telegraph, said: "By inclusion of the phrases 'anti-Semitic', 'anti-vax', 'anti-scientific' and 'conspiracy theories' the words are defamatory at common law."
More to follow...