Published: 24/05/2022
-
13:41
Updated: 14/02/2023
-
11:18
It's new, it's quick…and it's purple.
The long awaited Elizabeth Line is finally here. Named in honour of the Queen, the 73-mile long railway line runs from Shenfield in Essex in the east to Reading in Berkshire in the west, cutting underground through central London.
---
I was outside Paddington station for the first train just after 6:30am, hordes of train enthusiasts eagerly told me they had been waiting since 1am having travelled from all over the country.
When asked why they were so keen to board the first train, they told me "the Elizabeth Line is a part of history".
And it really is. It's one of the largest railway infrastructure projects in Europe, the process of tunnelling underneath one of the busiest cities in the world and creating 10 new stations is no mean feat.
But with many commuters across London waking up today to find their journey times halved, the Elizabeth Line is clearly a success before it's even officially completed.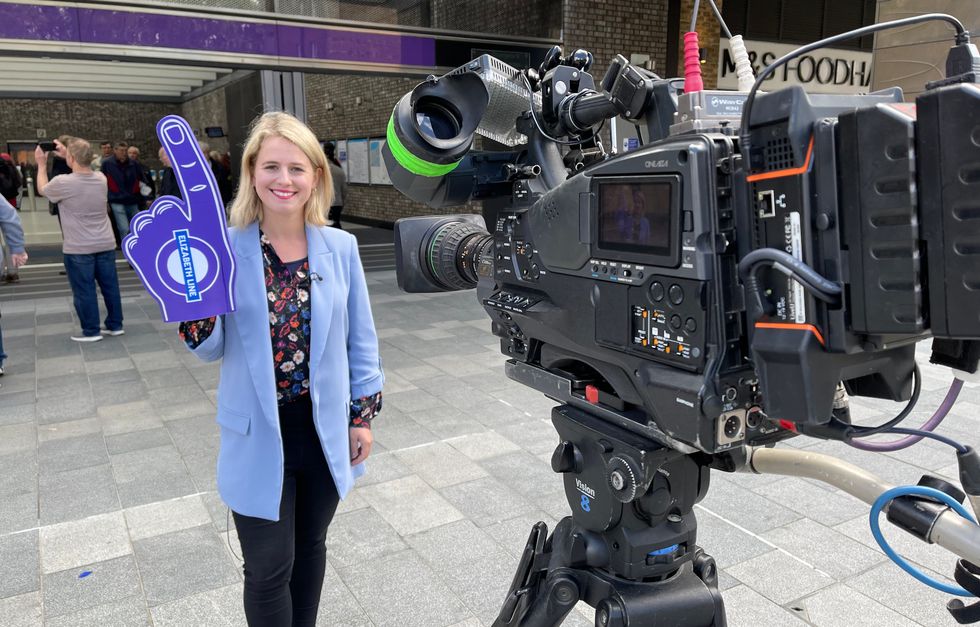 Alice Porter on the Elizabeth Line
GB News
Before today, it would take about an hour to travel from Paddington to Woolwich in South East London, with multiple changes on the underground.
But that's all changed. Despite not exactly being a train enthusiast, I descended the wonderfully cavernous station at Paddington with anticipation, following in the footsteps of the Queen who had visited a week ago.
Often underground stations can feel cramped, but not those on the Elizabethan Line.
Open and airy, and with royal purple adorning the walls I boarded the carriage which was gleaming, quiet and spacious.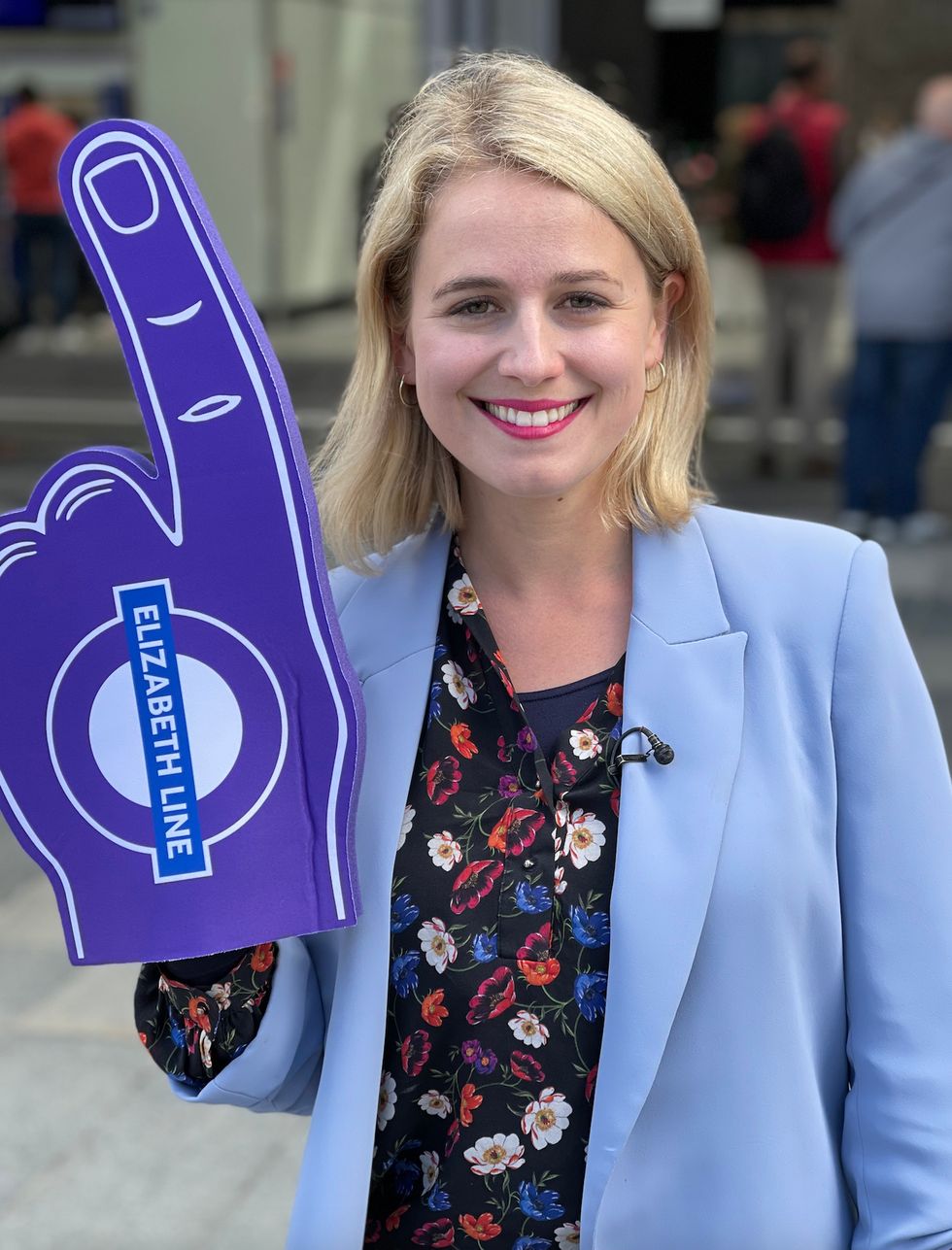 Alice Porter on the Elizabeth Line
We zipped along to Woolwich in half an hour where another pristine station awaited me. I had officially popped my Elizabeth Line cherry.
While the Elizabeth Line has been a highly anticipated day for Londoners, it's a little on the late side.

It was meant to finish three-and-a-half years ago, which has proved an embarrassment for the project organisers.

It has also gone significantly over budget, the final cost is estimated to be £19bn, more than twice the price of hosting the Olympic Games. It was originally budged at £14.8bn.
And it's still not quite finished. The Bond Street station will not open until later this year due to problems during construction.

It's not until autumn that trains from Heathrow will no longer terminate at Paddington and can continue through all the way to Abbey Wood, and for passengers from Shenfield to travel directly to Heathrow.

But for now, commuters in London are happy to have their commute times reduced, and I'm sure many will feel a sense of pride in this extraordinary feat of British engineering.