By Josh Kaplan
Published: 18/06/2021
-
15:13
Updated: 18/06/2021
-
15:14
Anyone telling you this morning about how they saw the Chesham and Amersham result coming is probably lying or exaggerating. I was gobsmacked. The hillier parts of South Bucks, where I live, have always been so thoroughly Tory I used to feel effectively disenfranchised when I didn't vote conservative. 26 out of 27 Amersham councillors are Tory.
The area would be Tory until I die, I presumed. Until it wasn't this morning. In his victory speech, Lib Dem leader Ed Davey declared: "Across the South, the Tory Blue Wall is beginning to crumble." But is the area suddenly and unexpectedly lurching to the liberal-left, or are the Lib Dems shifting right? The answer, as so often is the case, is complicated.
---
The Lib Dems built their campaign around two policies which have, over my lifetime, become the Red Meat issues for "small c" conservatives around here: Stopping HS2 tearing through our Area of Outstanding Natural Beauty and slowing the boom in housing construction... or at least ensuring it happens somewhere else. Both are instances of the phenomenon known as NIMBYism, of course.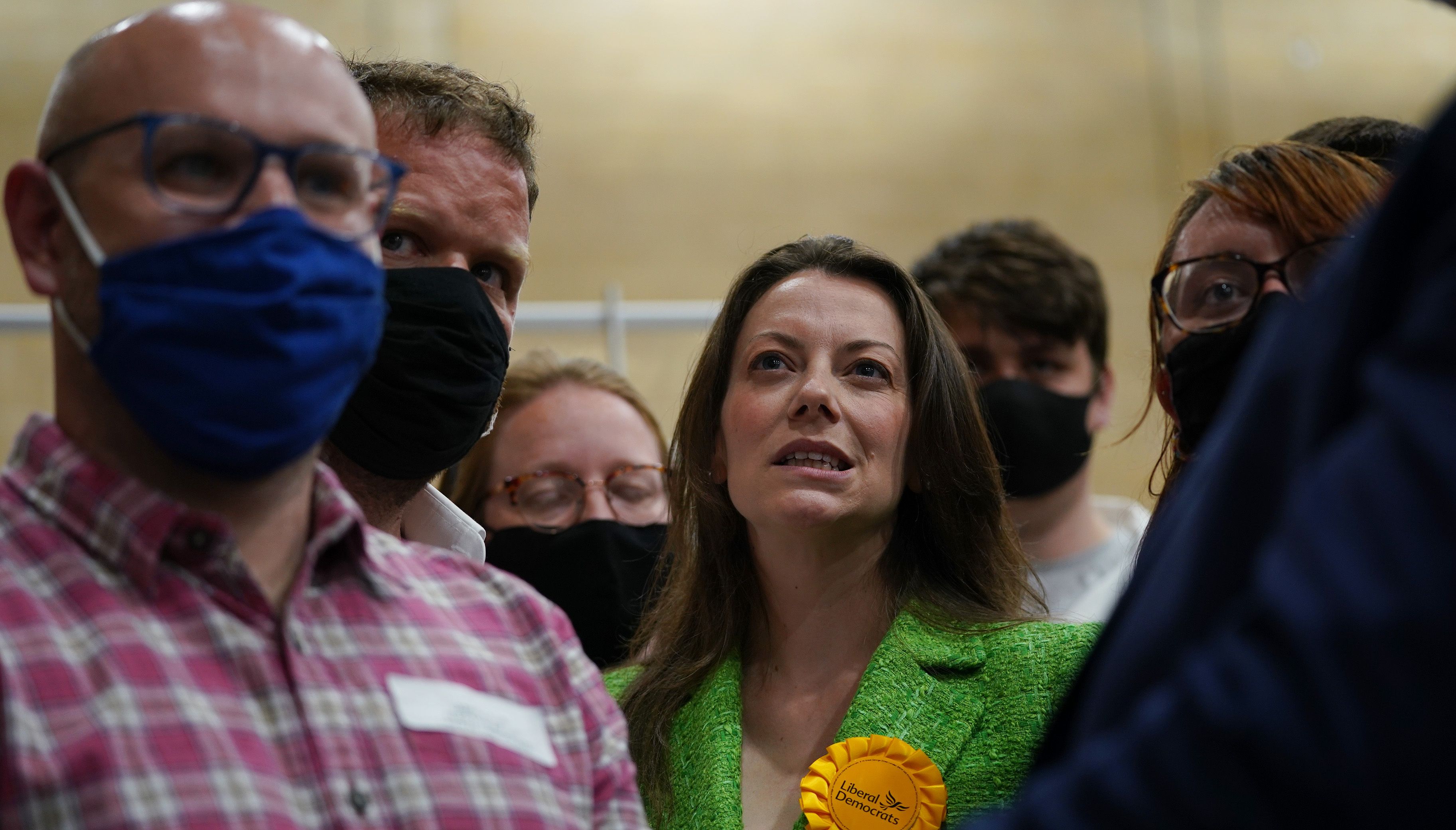 Sarah Green of the Liberal Democrats after being declared winner in the Chesham and Amersham by-election at Chesham Leisure Centre in Chesham, Buckinghamshire, where she defeated Conservative candidate Peter Fleet, who came second. Picture date: Friday June 18, 2021.
Yui Mok
Anti-HS2 lawn signs, as well as anti-wind farm ones, are more common here than any party-political signage. And some villages have almost doubled in size since I left for university. Aylesbury, a nearby town, now has entirely new suburbs. The lurking fear the NIMBYs murmur in the pubs is that the proposed new zonal system planning law system, currently dividing Tory MPs, could see an area like ours, which is just on the edge of London and only semi-rural in parts, consumed into a new build suburban mush almost completely. The Chilterns are already relatively crowded but soon, the NIMBYs say, the only areas of green will be National Trust properties (of which there are many) and a few over-farmed fields criss-crossed by overused footpaths. HS2 and house construction are seen as existential around here. Many, my Mum included, left London for Buckinghamshire precisely because it is quiet(er) and greener.
It has delicate chalk stream ecosystems, ancient woodlands, and magical, creaking flintstone villages. If we pave over huge areas, what is the point of being here and commuting into London every day, as so many do? This is particularly true in Amersham, which is the town furthest from central London with a proper Tube station. It was once a commuter's dream. HS2 has always been an issue which crosses party lines.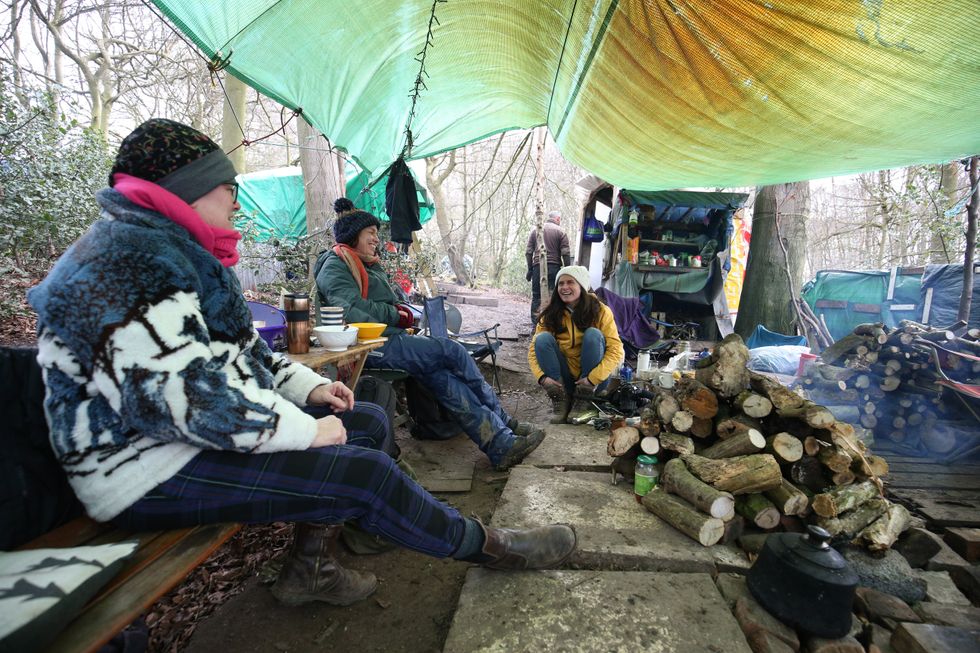 Environmental activists camped in protest in Jones' Hill Wood, near Aylesbury Vale in Buckinghamshire, one of the woodlands which is due to be affected by the building of HS2. Picture date: Friday March 12, 2021. PA Photo. Nearly half of the wood, said to have inspired Roald Dahl to write Fantastic Mr Fox, will be dug up for the construction of HS2. Photo credit should read: Jonathan Brady/PA Wire
Jonathan Brady
When I was working for The Brexit Party, we mobilised huge support in the Home Counties in the last General Election by campaigning on the issue and many of those who voted Lib Dem yesterday will have, within recent years, also have voted for Nigel Farage and to leave the EU. The Tories reacted to the electoral threat HS2 was beginning to pose to them in 2019 by insisting they would consider the findings of a review before making a final decision on its construction. But planning went on behind the scenes and the promise, it seems to me, was an entirely hollow electoral ploy.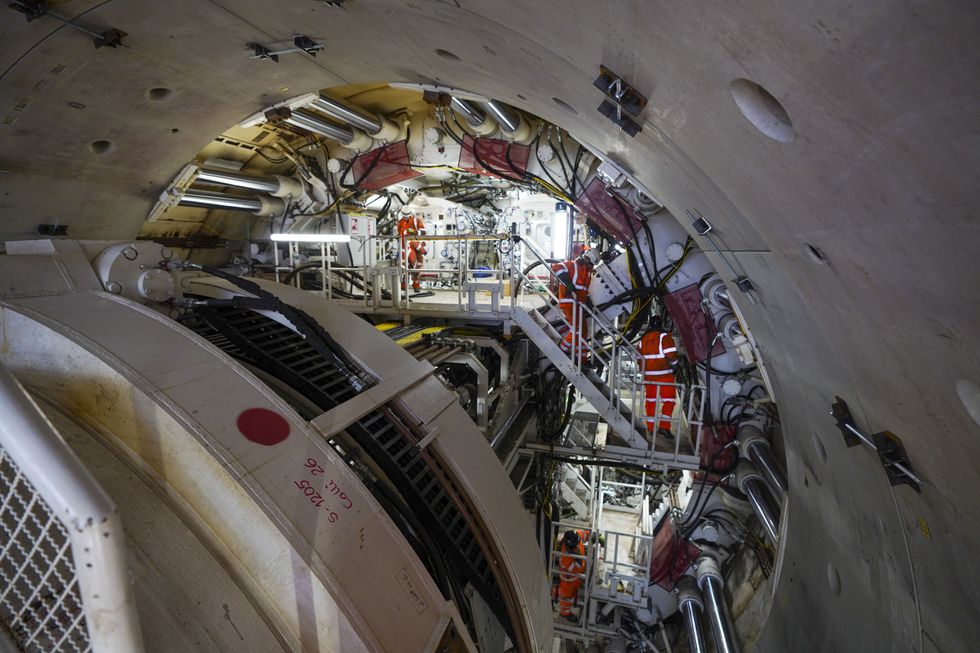 Florence - the largest ever tunnel boring machine used on a UK rail project - is unveiled at the HS2 site in West Hyde near Rickmansworth in Hertfordshire. Picture date: Thursday May 13, 2021.
Steve Parsons
Many of us knew they would plough on with the project, much like the new tracks are currently ploughing through the beautiful market town of Wendover near my house (the line is going under Chesham and Amersham, with a 2000-tonne tunnelling machine named Florence currently rumbling under the constituency). It's this flakiness. This perception of unreliability and disloyalty to "small-c" conservative which I believe drove them away from Boris' Tories last night. The Prime Minister also famously once promised to lie down in front of the diggers to stop a third runway at Heathrow, before also waving through those bulldozers when he came to power. Will the Tories of West London make him pay too?The emerging narrative for this by-election is that it is a case of Home Counties Tories angry at being neglected in favour of Northern Brexiteer town. The so-called Red Wall vs. the newly christened "Blue Wall."
A fracture in the Tory party. This is part of the story. But, it's also a story about an opportunistic Lib Dem party and a Labour party with very little to say to voters, a story unique to Amersham and Chesham, which is a curious Remain voting island in a sea of Brexit; and a story about a much older schism within conservatism between pro-market, pro-infrastructure types and more protectionist, traditional, community focused, even reactionary types.
This is a schism one Margret Thatcher opened with her radical deregulatory policies and one David Cameron stirred with his "globalist" outlook and comments about "fruitcakes and loonies" in The Shires. Only a fool would predict what happens next on a morning like this. But, quite possibly, the political turmoil is only just beginning for the Home Counties. A new wave of younger, more socially liberal, anti-Brexit, so-called "generation rent" is moving out here in large numbers, attracted by the shiny new builds, the (limited) green space, and now the potentially revolutionary ability to work from home after Covid and escape shared houses in London's crowded property market.
Henley Regatta might be cancelled this year, but I'm off to the Bucks County Show, in High Wycombe, next weekend and there will probably be millennials there selling gluten free cupcakes on one stall, right next to the sheep dog show and traditional beer tent full of tweed jackets and flat caps. I'm looking at the leaflet right now, on my kitchen table, and there is also Asian dancing, a rodeo, and some sort of wrestling event planned.
The Home Counties are very often as politically complex, ethnically diverse, and multicultural as anywhere in England. And since Brexit, voters are increasingly promiscuous and volatility in so-called "safe seats" will become less shocking. The "Blue Wall" may well crumble, but not because of Hartlepool or some petty row in the Tory party; because of house prices, demographic change, infrastructure, jobs, the EU, and many other issues affecting the entire UK.