Published: 18/03/2022
-
11:55
J D Wetherspoon's JDW.L sales are inching closer to pre-pandemic levels after riding out the Omicron virus wave but the British pub group is facing higher costs from food, drink and energy suppliers, it said on Friday.
Sales have rebounded after Britain removed all pandemic-related curbs, with trade across Wetherspoon's over 800 pubs in the UK and Ireland for the last three weeks falling just 2.6 percent below the same period in 2019.
---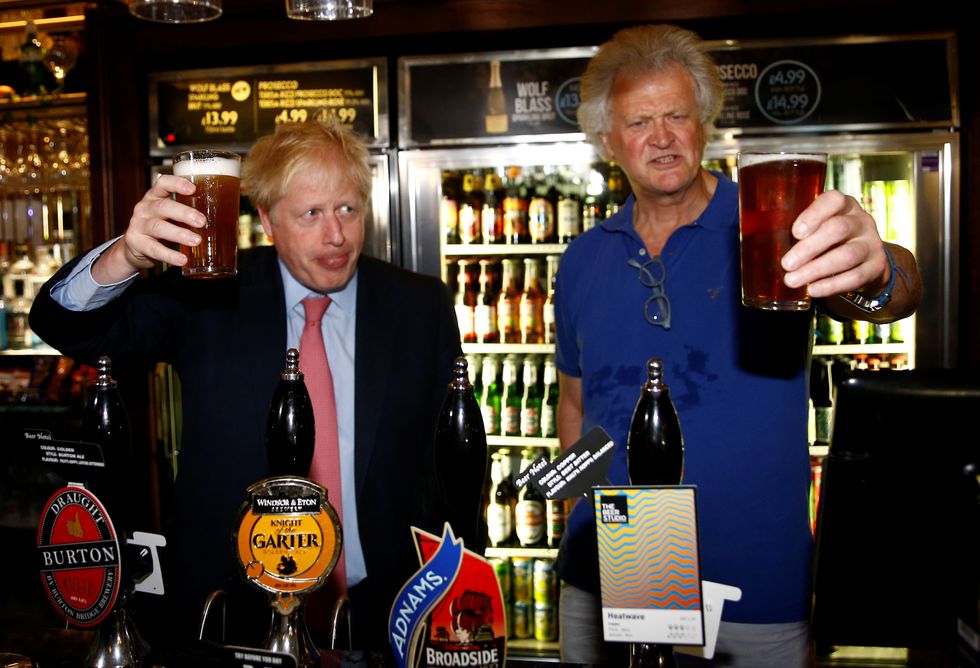 File photo dated 10/07/19 of Boris Johnson during a visit to Wetherspoons Metropolitan Bar in London with Tim Martin, Chairman of JD Wetherspoon.
Henry Nicholls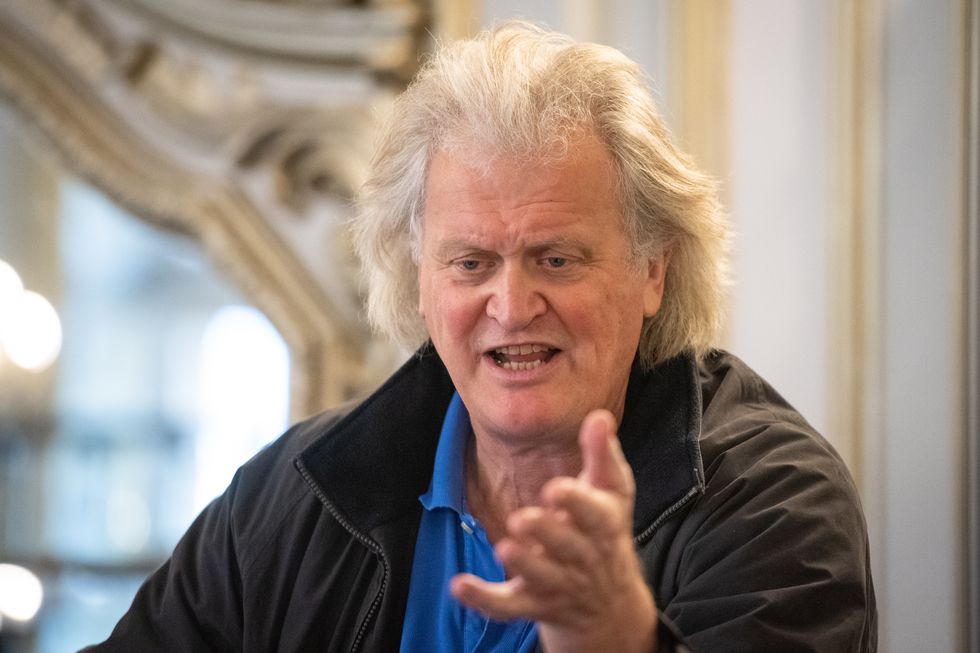 Founder and Chairman of JD Wetherspoon, Tim Martin, said "The company is confident of a strong future if restrictions are avoided."
Dominic Lipinski
Still, a global spike in Covid-19 cases and mounting inflation - which in Britain is hovering around 30-year highs - pose threats to the pub and restaurant industries.
"Draconian restrictions, which amount to a lockdown-by-stealth, are, of course, kryptonite for hospitality, travel, leisure and many other businesses," Wetherspoon Chairman Tim Martin, who has been an outspoken critic of the British government's handling of the health crisis, said in a statement.
"The company is confident of a strong future if restrictions are avoided," Mr Martin added.
Wetherspoons reported a loss of £21.3million in the six months to Jan. 23, compared with a profit of £57.9million in the same period a year earlier.
"Despite high hopes that punters would once again be elbowing each other to get to the bar, the glass is very much half empty for the company, with pre-Covid levels of profits remaining elusive," Hargreaves Lansdown analyst Susannah Streeter said.
Wetherspoons said it expects the increase in costs to be slightly less than the level of inflation, adding a number of long-term contracts was helping it mitigate the cost pressures from suppliers.