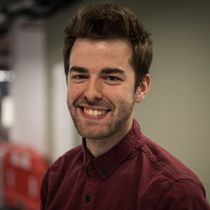 By Carl Bennett
Published: 25/11/2022
-
09:54
Updated: 14/02/2023
-
10:29
A close confidant of Vladimir Putin has reportedly sent a bloodied sledgehammer to the European Parliament.
Yevgeny Prigozhin, who is wanted by the FBI, was responding to a vote on whether Russia's war in Ukraine was to be seen as a "state sponsor of terrorism", and whether his Wagner Group of mercenaries were "terrorists."
---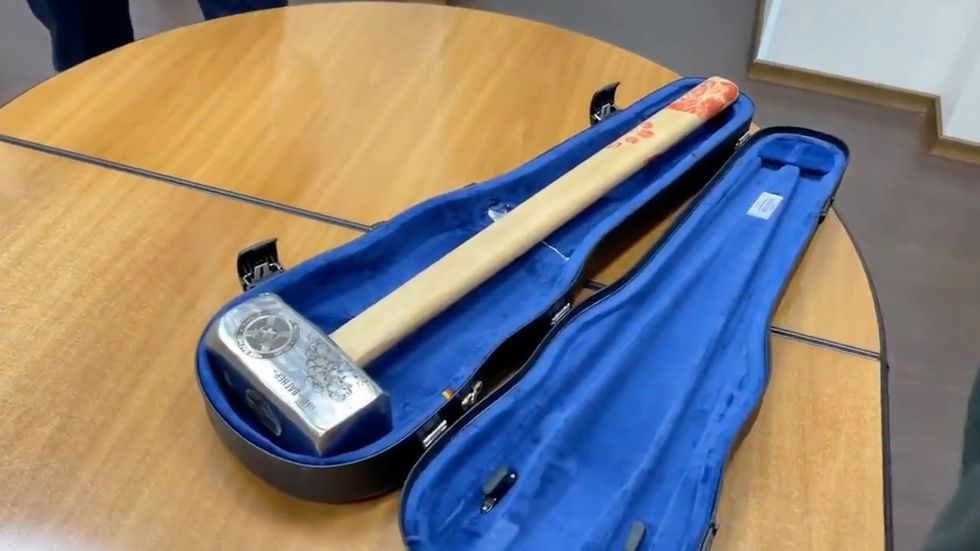 The weapon, smeared with artificial blood, had the logo of the group on it and was handed over in a violin case.
The Wagner Group first appeared in 2014 during Russia's annexation of Crimea, and has been seen as a vehicle for Prigozhin to establish himself in politics.
The stunt appears to be in response to an execution of a former mercenary who changed sides during Putin's invasion of Ukraine, who was killed with a sledgehammer.
Yevgenny Nuzhin, 55, said he was abducted in Kyiv in October, and a video of his execution was shared on a Telegram account previously linked to the Wagner Group.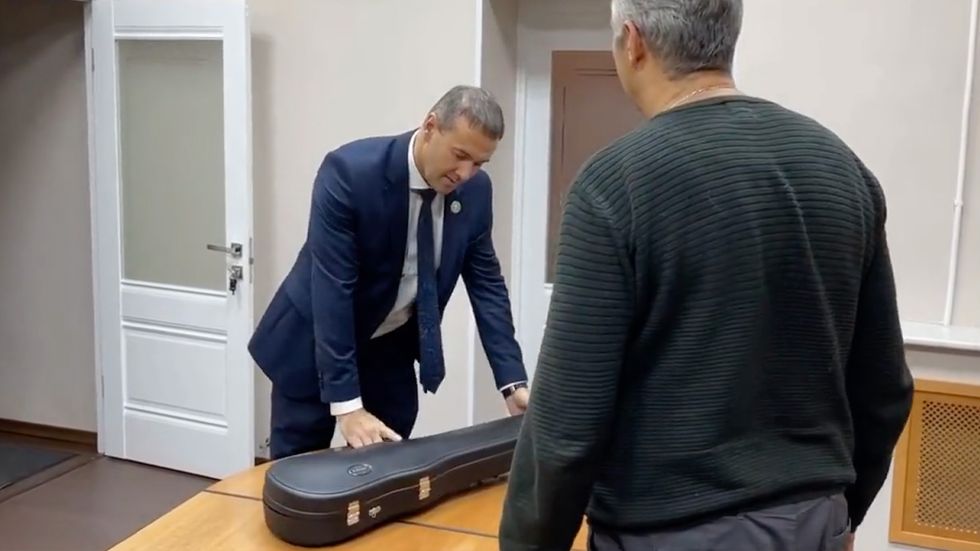 It is not known whether MEPs have seen the sledgehammer, but sources told The Telegraph they believe the incident to be a stunt.
Prigozhin has been nicknamed as Putin's "chef" after he was seen serving food to Russian guests, including former US President George W. Bush.