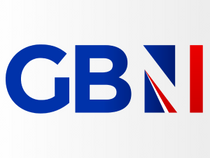 Published: 09/03/2022
-
07:23
The US has rejected Poland's offer to send fighter jets to Kyiv amid fears it could escalate the Russia-Ukraine war.
Poland proposed on Tuesday plans to provide its fleet of MiG-29 combat jets in response to Volodymyr Zelenskyy's appeal to replenish its airforce.
---
The Polish government initially said the planes "are ready to deploy immediately and free of charge".
As of this morning, the Pentagon has dismissed the offer over concerns "for the entire NATO alliance".
John Kirby, a Pentagon spokesperson said the prospect of the jets departing from a US and NATO base in Germany "to fly into airspace that is contested with Russia over Ukraine raises serious concerns for the entire NATO alliance".
He continued: "We will continue to consult with Poland and our other NATO allies about this issue and the difficult logistical challenges it presents, but we do not believe Poland's proposal is a tenable one."
The Pentagon's statement comes as Vladimir Putin upholds his warnings that there will be significant consequences for any country hosting Ukrainian aircraft.