By Tom Evans
Published: 26/09/2022
-
14:44
Updated: 14/02/2023
-
10:38
Putin last week warned that he has "various weapons of mass destruction" and would use "all the means available".
He added that he was "not bluffing" as he stressed the Kremlin's position of strength during his ongoing war with Ukraine.
---
The threat has widely been seen as an attempt to assert control after a string of embarrassing defeats.
But NATO leaders have nonetheless been forced to take his claims seriously, given the scale of the potential risk.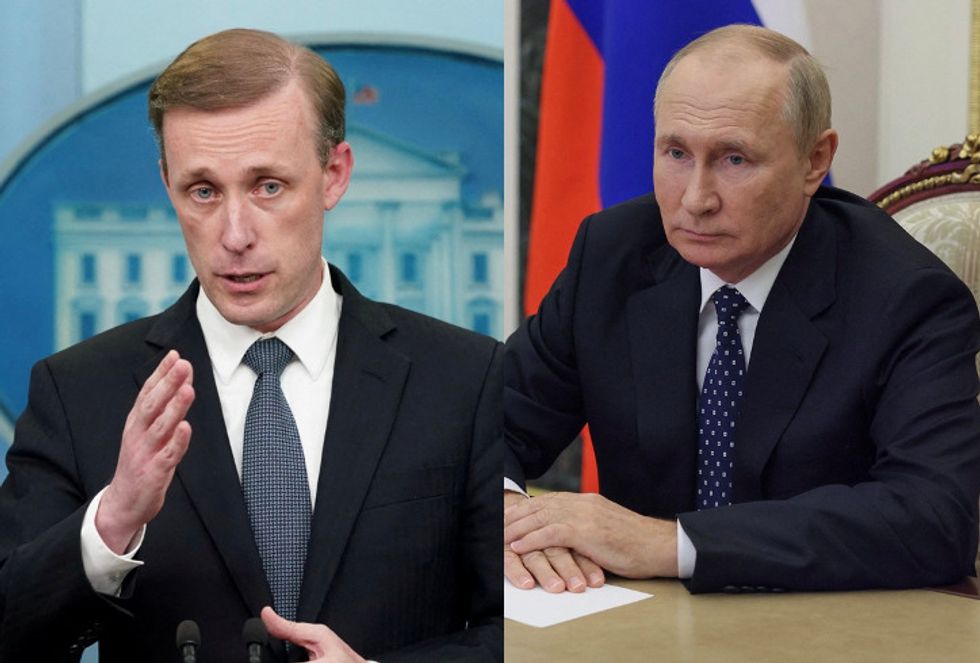 US national security adviser Jake Sullivan and Russia's Vladimir Putin
Reuters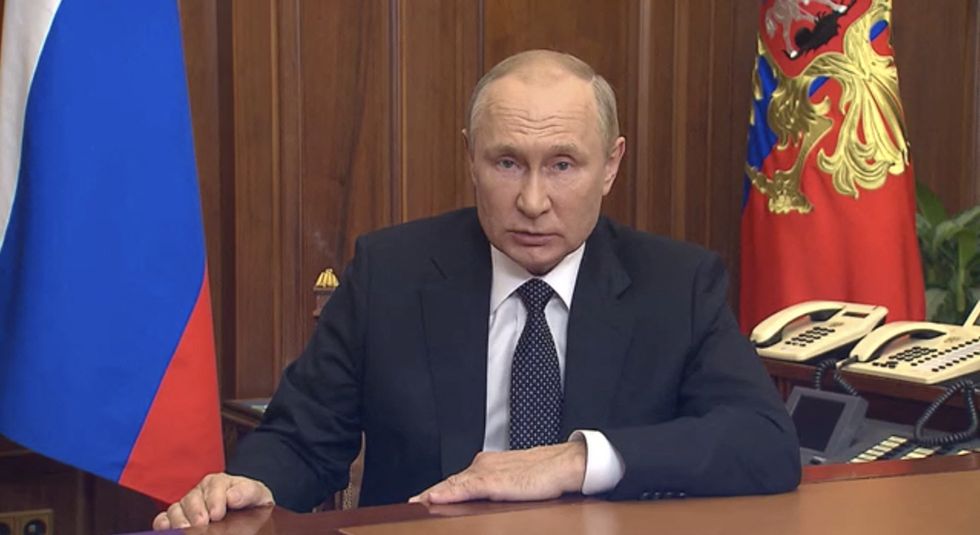 Russian President Vladimir Putin making an address dedicated to a military conflict with Ukraine
Reuters
Mr Sullivan said on Sunday that US officials have "communicated directly and privately to the Russians at a very high level".
Moscow's top brass have had it privately "spelled out in greater detail exactly what that would mean", he added.
Mr Sullivan continued: "If Russia crosses this line, there will be catastrophic consequences for Russia."
Sergei Lavrov, Putin's foreign minister, said on Sunday that annexed areas of Ukraine would be protected like Russian territory.
Referendums in those areas are under way, amid barely-hidden pressure from Moscow's armed forces to direct the results.
Military analysts believe Putin is hoping to reframe the conflict in Ukraine as a defensive action.
Russia's military doctrine allows the Kremlin to use nuclear weapons to defend its territory.
So if the referendums return results that show a will within the annexed areas to become part of Russia, the criteria outlined in this doctrine could be met if Ukrainian forces continue their campaign to reclaim the land.
Despite the threats, Ivan Fedorov, Ukraine's elected mayor of Melitopol, said: "Our citizens haven't taken part in this fake referendum … after three days Russia has only been able to find just 20 percent of people to vote.
"Nobody wants to vote, nobody wants to say yes to the Russian referendum."
Of those forced to cast a vote, he said "90 percent" had voted against Russia's occupation becoming permanent.