Published: 11/09/2021
-
07:34
Updated: 14/02/2023
-
10:58
Surely no one saw it coming, two teenagers, world number 150 and 73 progressing so far into the US Open and doing so in grand styles.
In the unlikeliest of US Open finals, two finalists with no Grand Slam titles to their names, defied all expectations by beating the very best in their journey to the final, and claiming some convincing victories along the way.
---
Raducanu's fairy-tale story is at the verge of a happy ending, the 18-year-old was ranked too low to make the main draw and had to go through three qualifying rounds on her way to reaching a major final, becoming the first qualifier in an Open Era to achieve this.
Perhaps, more impressive is the fact that she did all this without dropping a set in the nine matches she has played in (three qualifying rounds and six matches in the main draw).
Her career progression is another thing that's worthy of note, in just three months she has reached the last 16 on her Grand Slam debut at Wimbledon, rising from 338 to the top 40, and will become British number one once the next rankings are published.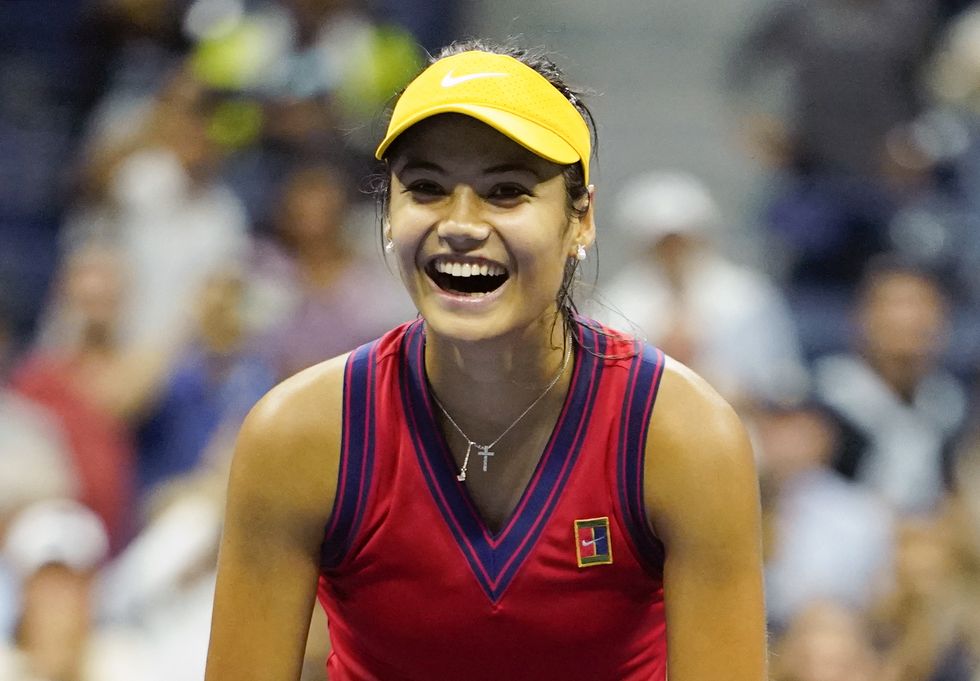 Great Britain's Emma Raducanu celebrates defeating Greece's Maria Sakkari to reach the Women's Final during day eleven of the US Open at the USTA Billie Jean King National Tennis Center, Flushing Meadows.
ZUMA
A win for her at the US Open final will see her become the first British female winner at Flushing Meadows since Wade in 1968.
Age is truly a number when it comes to her performance, she always carries a smile in her games, a sense of maturity and tactical awareness against difficult opponents (especially in the match against Belinda Bencic and Maria Sakkari), Raducanu has proven to be a talent that cannot be ignored.
The same can be said for Leylah Fernandez, who at 19-years-old has played and beat the likes of defending champion Naomi Osaka, world number two Aryna Sabalenka, three-time Grand Slam champion Angelique Kerber and fifth seed Elina Svitolina.
The left-handed junior French Open champion is only two months older than Raducanu, and has been living her dream at the US Open, hoping for a grand finish.
"Nothing's impossible. There's no limit to what I can do. I'm just glad that right now everything's going well," she said after defeating Aryna Sabalenka 7-6 (3), 4-6, 6-4.
"My dad would tell me all the time there's no limit to my potential to what I can do. Every day we just got to keep working hard, we got to keep going for it," she added.
History and Head-to-Head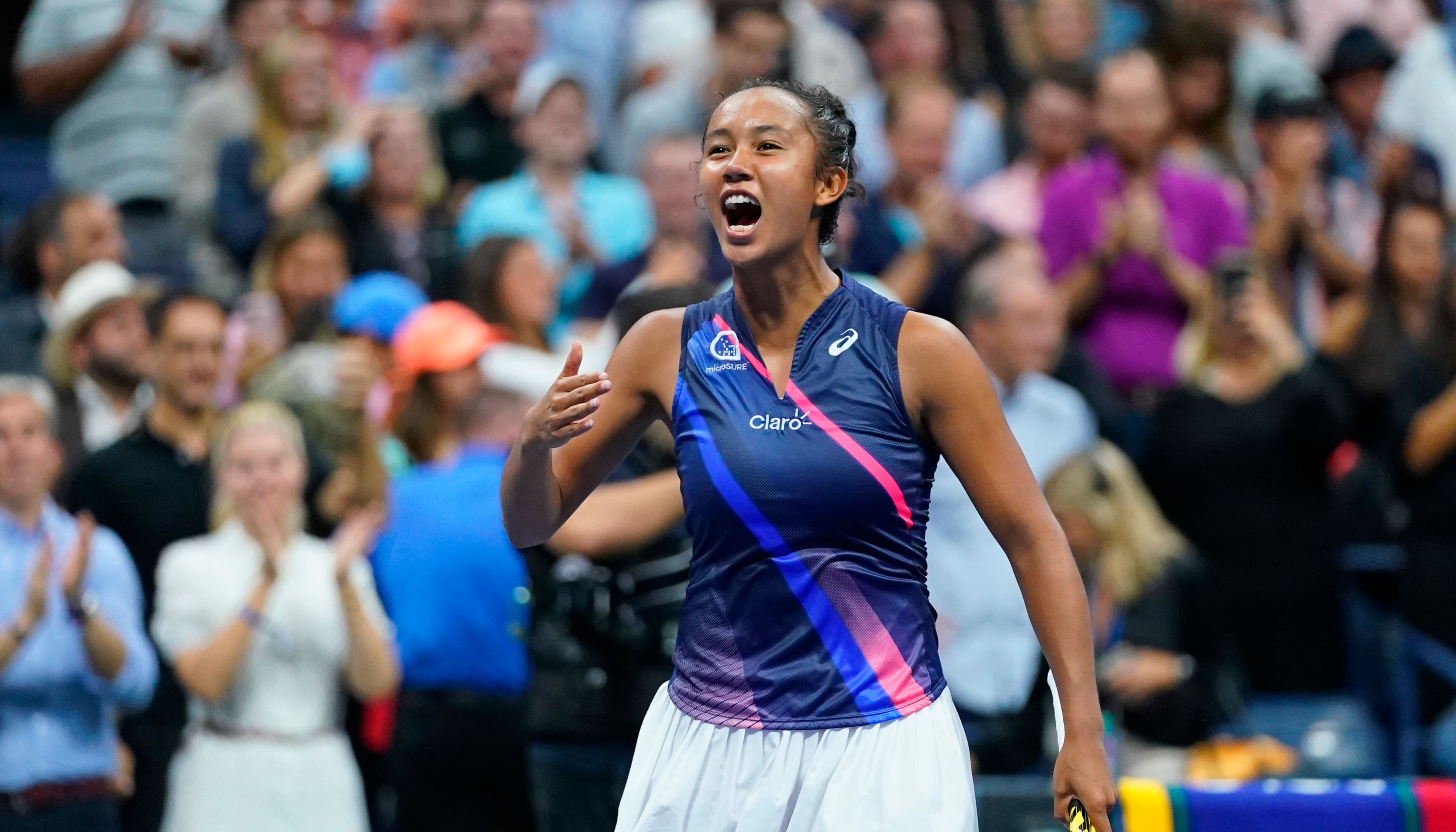 Leylah Fernandez of Canada celebrates after her match against Aryna Sabalenka of Belarus on day eleven of the 2021 U.S. Open tennis tournament at USTA Billie Jean King National Tennis Center.
Danielle Parhizkaran-USA TODAY Sports
Emma Raducanu and Leylah Fernandez were both born in Canada to immigrant parents and have grown a stellar career for themselves over the years.
Both players are very tactical, while their gameplay changes in relation to their opponents. Raducanu always wears a bright smile in games, Fernandez on the other hand keeps a calm, focused expression. She's also left-handed and plays a two-handed backhand while Raducanu serves with a right-hand and a two-handed backhand.
In the junior Wimbledon of 2018, the pair faced off in the second round, and Raducanu won that game 6-2 6-4. Regardless, so much has changed for both players since they last met, and although there will only be one champion at the end of the day, both players are champions in their rights, and we can expect to see more impressive performances from them as their careers progress.