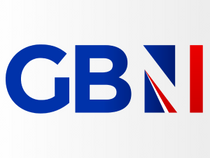 Published: 09/03/2022
-
13:16
Ukrainian ambassador Vadym Prystaiko has told MPs that applying for UK visas, even prior to Vladimir Putin's invasion of Russia, is a "bureaucratic hassle".
Mr Prystaiko urged for the relaxation of visa requirements for fleeing Ukrainians and criticised the Government's handling of the Ukraine refugee crisis which the UN described this week as the worst since World War 2.
---
The diplomat told the Commons Home Affairs Committee that visa applications had been "tough" for Ukrainians "even before the war" with Moscow started last month.
He said: "To process visas, there were always bureaucratic hassles.
"I have to tell you that even when I was coming here as an ambassador I got my visa on time, (but) although I was already approved by your Government, my wife didn't have it.
"So even simple things like that – the bureaucracy is so tough."
This morning on GB News,Transport Secretary Grant Shapps defended the UK's visa policy despite the backlash its received.
Speaking to Eamonn Holmes and Isabel Webster, he said: "We have a very generous visa programme to enable people to come to this country. Particularly, 20,000 Ukrainians are already here and have had their rights extended."
He reassured viewers that 760 visas have now been granted to Ukrainians, with 22,000 applications "on their way through".
Although, Mr Prystaiko said it was possible many Ukrainians will want to stay close to their homeland and were more likely to find refuge in bordering countries such as Poland and Slovakia.
"I want to tell you straight away that the natural place for Ukrainians is close to most of our Slavic tribe, if I can put it like that – independent nations like Poland and Slovakia, where people do not have any language barrier," he told the Committee.
"Most Ukrainians will naturally stay close to their homes, to their roots, because families are unfortunately split – the elderly, the women with kids fled Ukraine when most of the men and women are fighting back home."