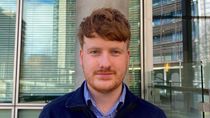 Published: 25/06/2022
-
05:07
Updated: 14/02/2023
-
10:55
Today:
Some persistent and locally heavy rain across western Northern Ireland. Elsewhere, feeling cooler with sunny spells and scattered blustery showers. Showers heaviest and most frequent in west with some eastern parts staying dry.
---
Tonight:
Showers slowly dying out but replaced by more persistent rain in west where windy with coastal gales. Mostly dry in east with clear periods.
Sunday:
Cloudy with rain or showers in north and west. Elsewhere, sunny spells with isolated showers, though eastern parts remaining dry and rather warm. Windy in northwest with coastal gales.
Outlook for Monday to Wednesday:
Sunny spells and scattered showers on Monday. Drier in the southeast. Rain into the west later on Tuesday and into Wednesday. Mainly dry elsewhere. Feeling rather warm by Wednesday.