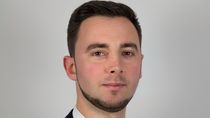 By Dan Falvey
Published: 06/02/2023
-
07:25
Updated: 06/02/2023
-
11:08
Hundreds of people have died after a huge earthquake struck southeast Turkey and northern Syria - with rescue teams scrambling to save as many people as possible.
Hundreds of buildings across the region collapsed in the 7.8 magnitude strike, leaving authorities in a race against time to pull survivors from the wreckages.
---
Rescue teams after frantically sifting through piles of debris in a bid to find people tapped under the hundreds of collapsed buildings.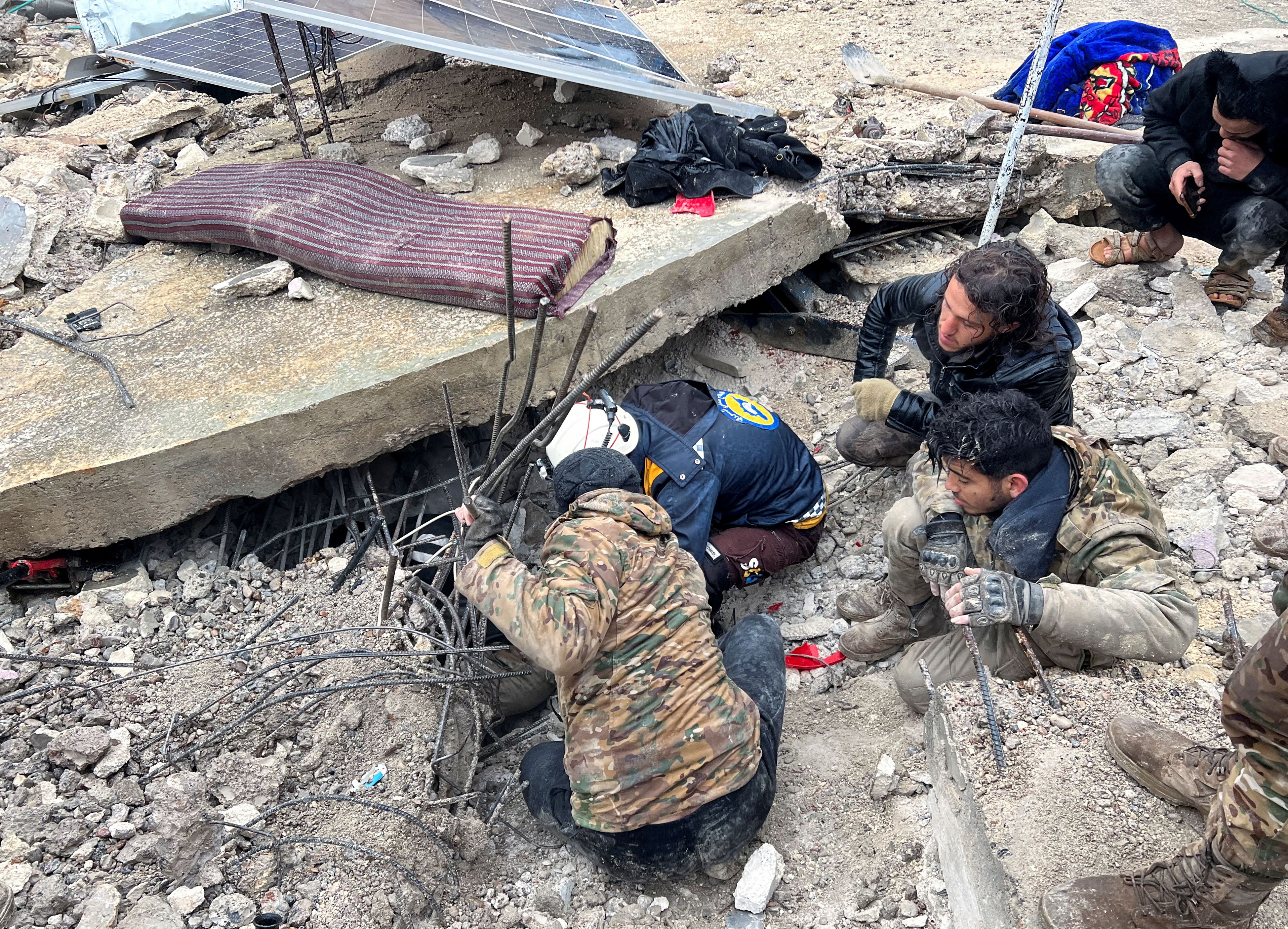 Rescuers have been trying to save people trapped under buildings
KHALIL ASHAWI
Issuing an appeal for blood donations, the chief of the Turkish Red Crescent relief agency, Kerem Kinik, said: "The earthquake struck in a region that we feared.
"There is serious widespread damage."
Turkey has declaring a "level 4 alarm" that calls for international assistance to help deal with the aftermath of the disaster.
Responding this morning, UK Foreign Secretary James Cleverly said Britain "stands ready to provide assistance".
Describing the loss of life as "tragic", he added: "Our condolences go to the families of those who died and our thoughts are with the survivors."
Prime Minister Rishi Sunak said: "My thoughts are with the people of Türkiye and Syria this morning, particularly with those first responders working so valiantly to save those trapped by the earthquake."
The earthquake struck in the early morning while most people were still asleep.
Tremors from the massive natural phenomenon could be felt as far as Cyprus and Egypt, with Italy even temporarily issuing a tsunami alert.
Latest official figures from Turkey say the country's death toll has risen to over 900. When combined with the figures from Syria's health ministry it means more than 1,000 have so far been confirmed dead.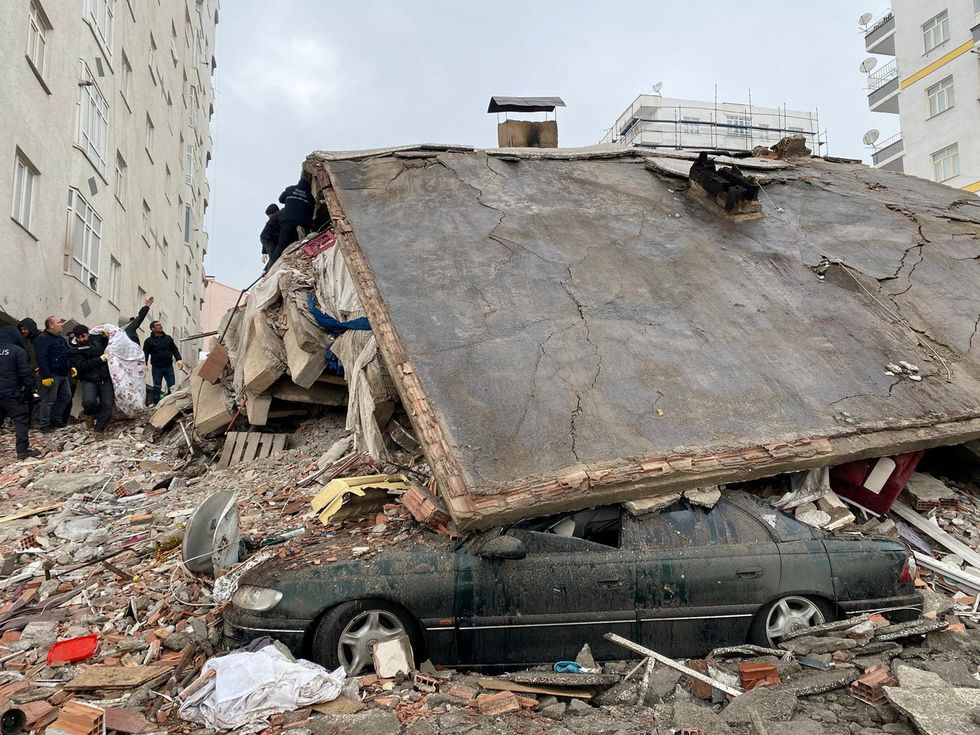 The earthquake struck in the early morning when many were still asleep
SERTAC KAYAR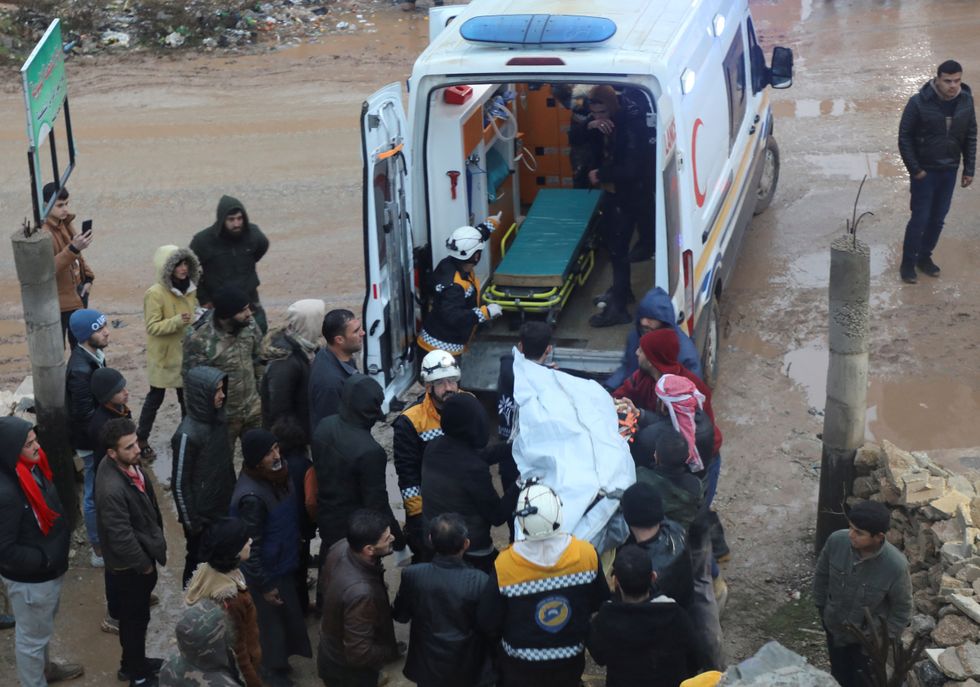 An appeal for international assistance has been issued
MAHMOUD HASSANO
"We were shaken like a cradle. There were nine of us at home. Two sons of mine are still in the rubble, I'm waiting for them," said one woman, her arm broken and wounds on her face as she spoke in an ambulance near the wreckage of the seven-storey block where she lived in Diyarbakir.
"I have never felt anything like it in the 40 years I've lived," said Erdem, a resident of the Turkish city of Gaziantep, near the quake's epicentre, who declined to give his surname.
"We were shaken at least three times very strongly."
The region straddles seismic fault lines and is prone to earthquakes, but the latest to hit is the largest to shake Turkey since 1939.
On that occasion the final death toll hit almost 33,000.