Published: 07/11/2022
-
14:01
Updated: 14/02/2023
-
10:32
Transgender criminals are able to use a "loophole" which will hide their previous convictions when applying for jobs.
Trans males and trans females are both reportedly able to withhold their real names and sex at birth when looking for employment.
---
This rule applies to those who are applying for jobs at schools and hospitals, as well as nurseries.
According to a new report carried out by Keep Prisons Single Sex, criminal record checks on identity are only carried out if the person applying for the job notifies them of their past.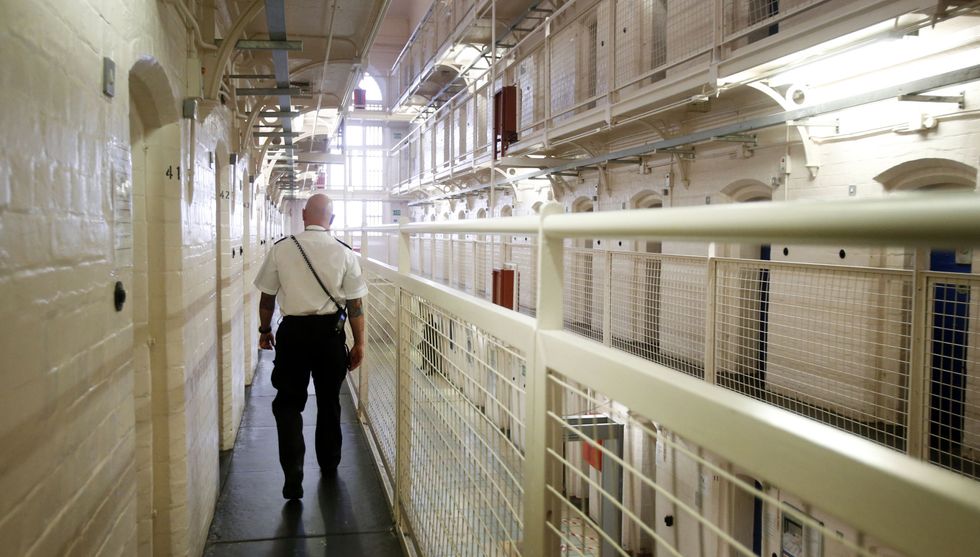 Trans criminals are able to use a "loophole" which will hide their previous convictions when applying for jobs
Danny Lawson
This means that trans criminals can lie about their past to cover up any previous convictions.
While even if an employer suggests that someone used to have another identity, they are unable to check this with the Disclosure and Barring Service (DBS) due to privacy reasons.
Tory MP Miriam Cates said: "The purpose of criminal records checks is both to protect the public and to deter those who mean harm from trying to gain access to children and vulnerable people.
"If predators can evade scrutiny by changing their name or claiming to be the opposite sex, we can be sure that this DBS loophole will be abused and children will be harmed," as quoted by The Telegraph.
A spokesman for the DBS said: "All applicants for DBS checks are required to sign a legal declaration confirming they have disclosed both their current and previous identities. This, therefore, applies to transgender applicants.
"The Disclosure and Barring Service provides a Sensitive Applications process under the Gender Recognition Act (2004) for transgender applicants. The previous identities (including the birth sex) of transgender individuals are legally protected.
"Our Sensitive Applications route allows these applicants to provide their full information to DBS whilst not disclosing this information to a prospective employer.
"Our Sensitive Applications process introduces no additional risk to DBS checks; it merely affords transgender applicants with the legal protections that they are entitled to."
It comes just a month after former justice Secretary Brandon Lewis said that trans prisoners "with male genitalia" should "no longer be held" in women's prisons.
While Mr Lewis has confirmed that the new rule is not a blanket approach, with exemptions to be considered on a "case-by-case basis".
He added that he would bring forward a new policy on the matter later this year.
Mr Lewis said: "On October 4 I announced reforms to our policy for the allocation of transgender prisoners.
"Under the reforms, transgender prisoners with male genitalia should no longer be held in the general women's estate.
"This will not be a blanket rule; exemptions to these new rules will be considered on a case-by-case basis.
"This will also apply to transgender women who have been convicted of a sex offence.
"Further detail about these reforms will be announced when we publish our updated transgender prisoners policy framework before the end of the year."