By Tom Evans
Published: 20/06/2022
-
12:04
Updated: 14/02/2023
-
10:58
Trans rights group Bristol Against Hate faced off with activists from women's rights organisation Standing for Women on Sunday.
Feminists claim they were "silenced" by the balaclava-led demonstraters, dressed in all black, in the incident on Bristol's College Green.
---
In a statement shared on social media, Bristol Against Hate wrote: "Right-wing agitators intend to host a transphobic rally.
"We are clear: trans rights are human rights and these rights will be defended."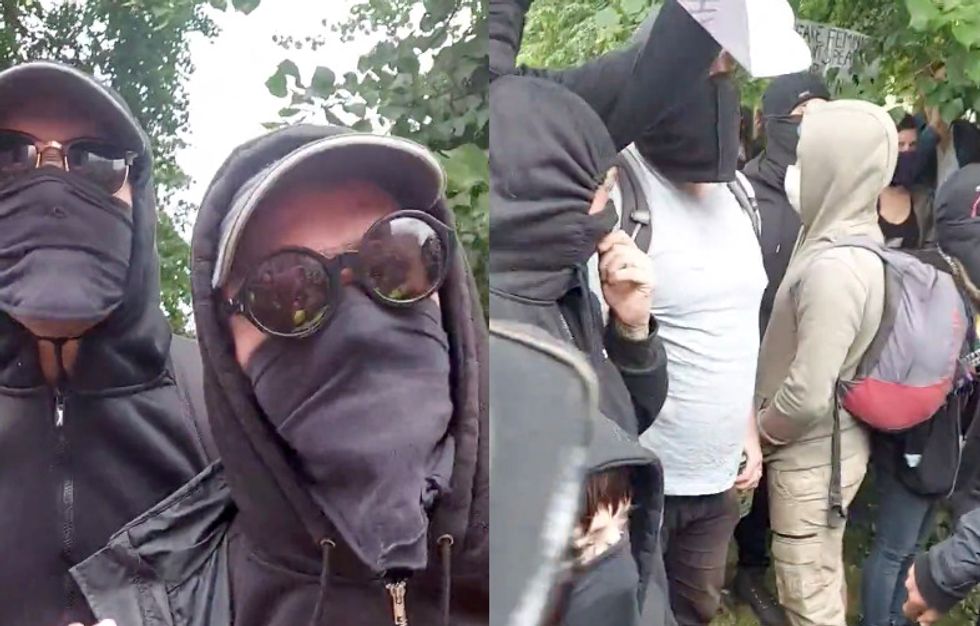 Trans rights protesters in Bristol
Twitter/Kellie-Jay Keen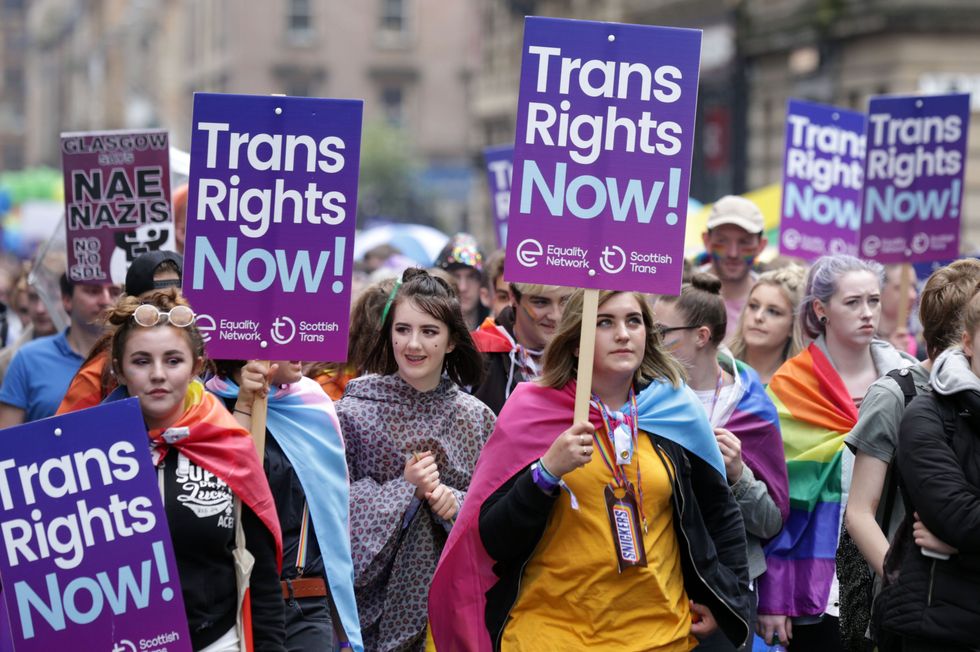 Trans rights protesters in Glasgow earlier this year
David Cheskin
Footage circulating online shows the two groups shouting as police officers work to keep them apart.
One person was seen holding a sign that read "TERFs can suck my d—".
TERF is a derogatory term used to describe gender-critical feminists. It is an acronym for trans-exclusionary radical feminist.
The women's rights group said they went to the pub after the protest, only to be left barricaded by trans activists who ambushed them as they waited outside.
Footage shows police at the scene, guarding the pub's entrance.
Avon and Somerset Police said in a statement: "Earlier [on Sunday], officers facilitated around 150 people's rights to protest in Bristol city centre.
"At one point, officers formed a line between protestors in order to keep them apart and maintain order.
"While both groups at times raised their voices, there were no physical confrontations.
"The right to protest is a fundamental democratic right and we are pleased to have been able to facilitate both these demonstrations."
The Standing For Women protest was organised by the group's founder Kellie-Jay Keen, who also goes by the name Posie Parker.
She has been vocal in her stance that trans women are not women, and should not be recognised as women by law.
Speaking on ITV's This Morning in 2018, she said: "I really don't think you can change sex in any meaningful way."