Published: 26/07/2022
-
13:53
Updated: 14/02/2023
-
10:48
Conservative campaigners are hoping that the petition to vote on Boris Johnson's resignation "could force the part to take action", political editor Christopher Hope has said.
Mr Johnson resigned as Conservative Party leader earlier this month, following mounting pressure from Tory politicians.
---
But now more than 10,000 Tory members have already signed a petition on whether Mr Johnson's resignation should be accepted.
The petition was organised by Tory peer Lord Cruddas and former MEP David Campbell-Bannerman.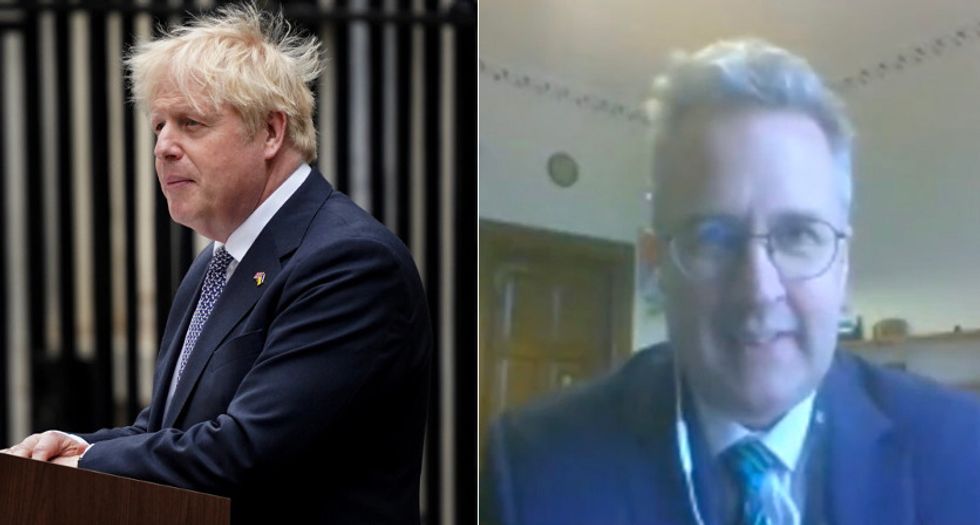 Boris Johnson and Christopher Hope
PA/GB News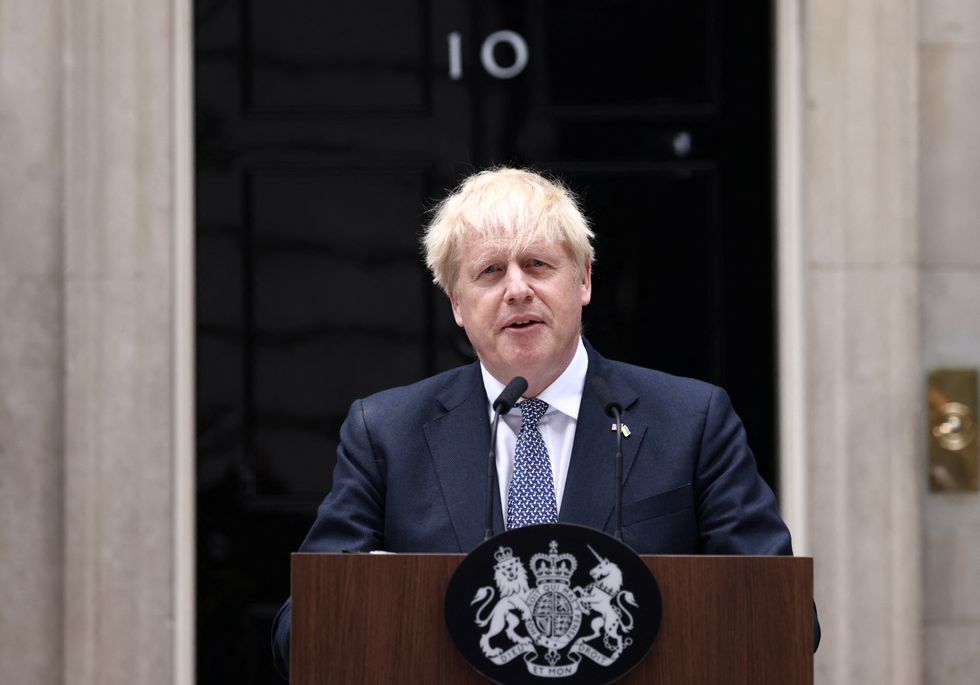 Mr Johnson announced his resignation earlier this month
HENRY NICHOLLS
Mr Johnson is said to have met with Lord Cruddas on Friday, with the pair reportedly discussing the "bring back Boris" campaign for a second vote among the party's grassroots.
Speaking on GB News about whether the campaign could lead to anything more formal, the Daily Telegraph's Mr Hope said: "It's a bit of theatre but the hope is from the campaigners that if enough people sign it, it could force the party to take some action.
"Do a confirmatory vote in whether Boris Johnson should stand down as leader.
"I think that it's unlikely but that was the idea behind it when they set it up.
"It wasn't to have a third name on the ballot, ie you choose between Liz Truss, Rishi Sunak and Boris Johnson.
"It was simply a confirmation vote as to whether Boris Johnson should be allowed to carry on or not.
"Of course, had this poll been granted and if members had voted to keep Johnson, it would've caused chaos in Westminster because MPs have decided that they can't be there leader.
"And quite where the party went from then who knows, so it's probably for the best that it falls away as it might well do now."
It comes as Ms Truss and Mr Sunak continue to battle it out to become the next Tory Party leader.
The next Tory party leader and Prime Minister is set to be announced on September 5.