By Anna Fox
Published: 31/05/2022
-
09:34
Updated: 31/05/2022
-
09:37
Sir Tony Blair's son Euan has surpassed his father's multi-million-pound fortune thanks to his £700 million Google-backed apprenticeship start-up.
The 38-year-old Yale graduate and former Morgan Stanley banker recently purchased and moved into a £22 million townhouse in West London, which features an "iceberg basement" with a swimming pool, a 50-foot reception room and lift for his extensive collection of extensive cars.
---
The seven-bedroom mansion is supposedly more than double the value of his father's £10million London home.
The entrepreneur made his fortune through a venture that directly contradicts his father's promise to help half of young adults to get a degree in 1999 - encouraging millennials not to go to university.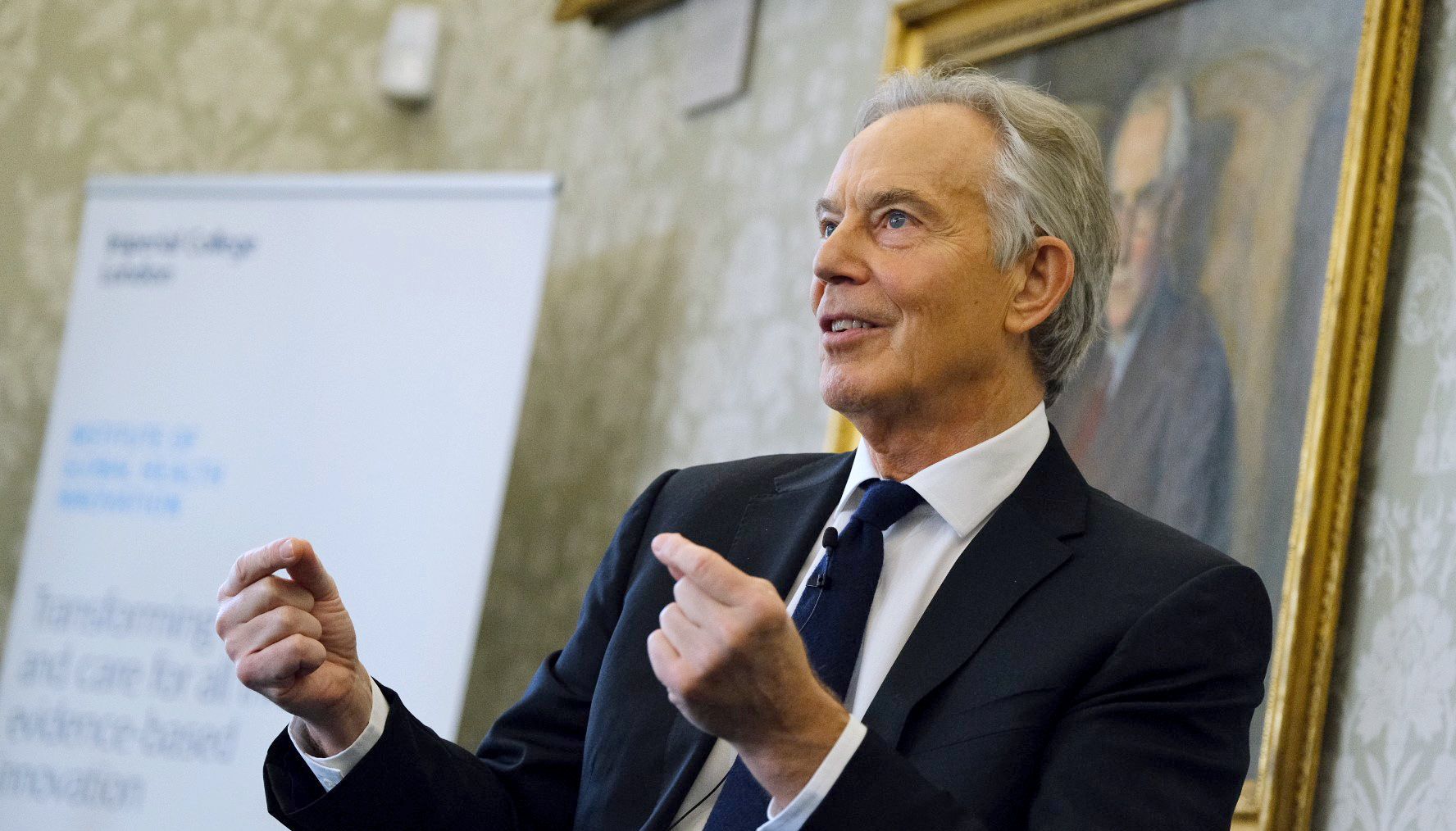 Tony Blairs son Euan Blair has forked out £22 million for a palatial townhouse in West London
Owen Billcliffe/Institute of Global Health Innovation
Multiverse, Mr Blair's startup, matches young people with apprenticeships at leading employers, such as Google and Depep.
Last year, venture capitalists gave chief executive Mr Blair the green light to sell a portion of his shares which mounted to the value of £320million, in order to purchase a home.
Mr Blair's mother, Cherie Blair assisted her son onto the property ladder 20 years ago, when she purchased a £265,000 flat, in addition to one to rent out, for him to live in while studying ancient history at Bristol University.
The former US Congress intern has spoken out in the past about how his fathers vow to deliver social mobility had failed, saying: "When you look at the 50 percent target, the belief was the more people go to university, the more people can access great opportunities, the more we would transition people fairly from full time education to full time employment.
"It has not worked out that way, getting a degree does not guarantee you a job ... even from supposedly top universities."
His venture, Multiverse has seen an increase in interest since the pandemic, as Covid restrictions halted face-to-face teaching at many UK universities, leading students to reconsider their academic future.
He has been praised for prioritising social mobility throughout his venture, as 53 percent of Multiverse's apprentices are people of colour and 36 percent come from under-resourced communities.
The company has formed a partnership with rappers including Tinie Tempah and Ms Banks to raise awareness about apprenticeships among more disadvantage pupils, with concert tickets offered in exchange for attendance at career workshops.
The company recently welcome a US investor-led funding round of £95 million, boosting the startup's value to £650 million.