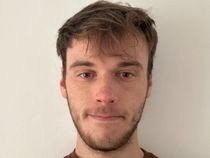 By Ben Chapman
Published: 21/02/2022
-
16:56
Updated: 14/02/2023
-
11:42
The fiancée of a diving instructor who was tragically mauled to death by a great white shark in Sydney, Australia, has shared a touching image from the day he proposed to her.
35-year-old Simon Nelist was preparing for a charity ocean swim at Little Bay, in the city's east, last Wednesday afternoon when he was viciously killed by the shark.
---
In an emotional post, Jessie Ho shared the moment on Sunday from 2019 where they are seen together.
The pair were due to marry in 2020, but were forced to postpone as a result of the pandemic.
Daily Mail Australia understands that family members were due to fly over in the coming weeks for the wedding nuptials, but are now sadly flying to attend his memorial service instead.
Friends of Ms Ho offered their support on her Facebook post, with one saying: "I love the story of the not-so-surprising surprise engagement"
"Simon was truly one of the good ones and I will miss him".
Another friend of the couple paid tribute to their relationship's long distance nature.
"You guys were the love story that made me believe in long distance relationships and making each other grow in all the best ways".
Another said: "What an amazing photo. Send all my love and energy your way and to all the loved ones who are dear to you both".
Lucky Phrachanh described the injuries sustained by the man as "catastrophic" after police confirmed human remains had washed up on the shore.
"Everything that is connected to Simon is connected to the ocean," friend Della Ross told 7NEWS.
"The news hit us like a truck because he was one of the people who make this earth lighter."
A witness, Kris Linto, said the swimmer was in the water when the shark "came and attacked him vertically".