By Max Parry
Published: 13/11/2021
-
11:05
Updated: 14/02/2023
-
11:51
The Prime Minister's senior advisors are allowing LGBT rights group Stonewall to determine the Government's policies on trans rights, one of Boris Johnson's former aides has said.
The PM's former legislative affairs director, Nikki da Costa, told The Times newspaper that a collection of aides, highly supportive of Stonewall, were providing Mr Johnson with 'skewed' guidance that she is convinced is undermining rights for women.
---
Ms Da Costa, who left her role in August, claimed:
''There is no other organisation — no business, or charity, no matter how big — that can pick up the phone to a special adviser sitting outside Boris Johnson's office and get that person to speak directly to the prime minister.
"But that is the kind of access that Stonewall has.
Ms Da Costa did not name any of the aides she accused of providing skewed advice.
She alleged Mr Johnson has been prevented taking meetings with those with differing views on trans issues.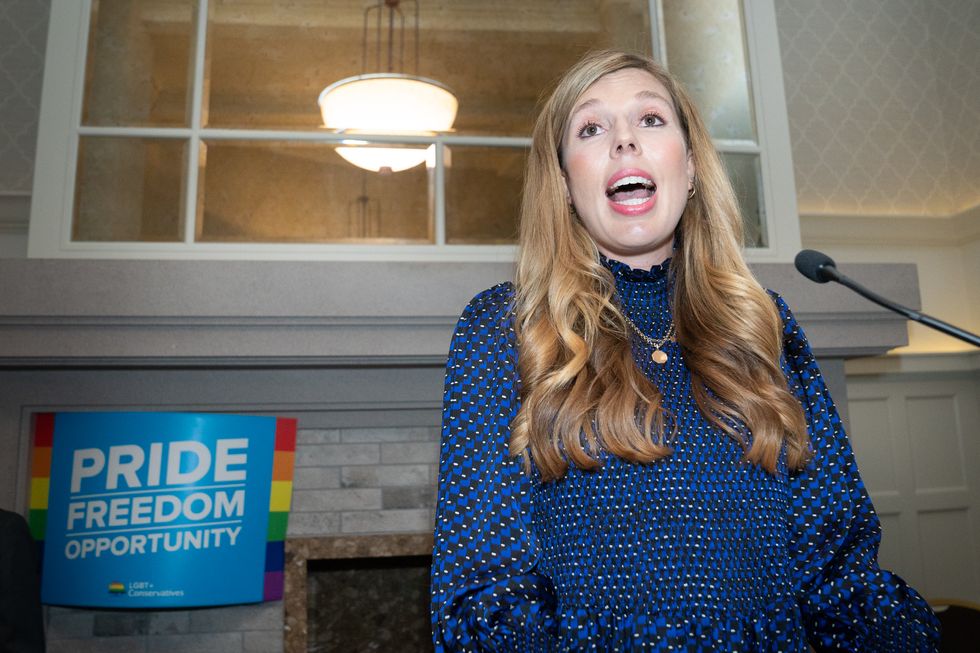 Carrie Johnson speaking at the annual LGBT+ pride reception hosted in partnership with Stonewall at the Conservative Party Conference in Manchester.
Stefan Rousseau
Boris's wife, Carrie, has said the Prime Minister is an ally to the LGBT community at a pro-Stonewall event during the Tory Party conference in October.
Ms Da Costa also claimed that Stonewall was also involved in persuading the Government regarding their consultation on a ban on conversion therapy.
Ms Da Costa suggested the Government's consultation may make it a criminal act for therapists to attempt to aid patients with gender dysphoria to feel more comfortable with their born sex.
'The fear is that if we don't get this right then therapists, doing perfectly legitimate work, particularly supporting vulnerable children, could find themselves in court accused of coercing someone into not undergoing gender alignment surgery.'