Published: 16/03/2022
-
10:31
A replica of the first steam-powered locomotive in Wales could be relabeled by the National Museum Wales (NMW) to highlight the slave trade's links to "the development of the steam and railway infrastructure in Wales".
Richard Trevithick's locomotive was used in the first steam-powered rail journey, which took place at the Penydarren Ironworks in Merthyr Tydfil, in Wales in 1804.
---
The Cornish inventor, Mr Trevithick, had no personal links to slavery.

But the NMW determined links between steam train technology and the slave trade, claiming the use of the invention is "rooted in colonialism and racism".
The NMW statement said: "Although there might not be direct links between the Trevithick locomotive and the slave trade, we acknowledge the reality that links to slavery are woven into the warp and weft of Welsh society."
"Trade and colonial exploitation were embedded in Wales' economy and society and were fundamental to Wales' development as an industrialised nation."
"As we continue to audit the collection, we will explore how the slave trade linked and fed into the development of the steam and railway infrastructure in Wales," said NMW.
The move has received criticism from UK heritage campaigners such as the founder of Save Our Statues.
Robert Poll said: "Trying to cancel trains shows the desperation of some to attack any and every part of British history. We should be celebrating these amazing feats of civilisation, rather than weaving them into a false narrative of endless oppression. This relentless focus on supposed negative associations of progress is leading us backwards, with science, philosophy and now industry all being systematically renounced."
The NMW confirmed that the Trevithick replica locomotive, which is displayed at the National Waterfront Museum in Swansea, would be subject to the "Charter for Decolonising" audit.
The new scheme pledges to "identify collections linked to colonial aggression and the transatlantic slave trade".
The museum said: "We will review this area of our collection in collaboration with our community partners to ensure that we give clear and explicit information to audiences on the sometimes complex history of objects in our collections and the stories they tell. This will form part of our wider decolonising work."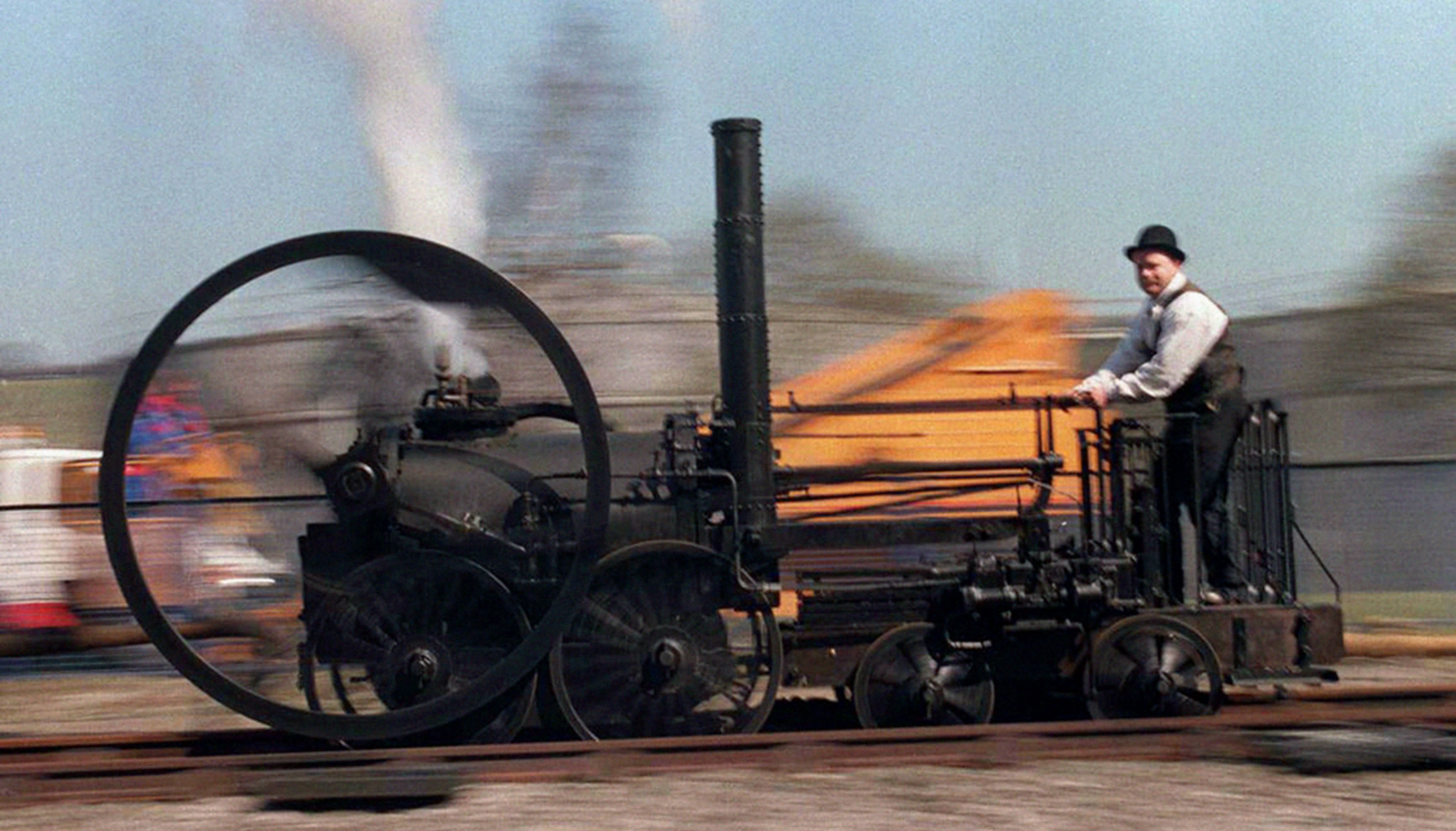 A replica of Richard Trevithick's 1802 steam engine, the world's first steam railway locomotive runs on a track near the Ironbridge power station.
David Jones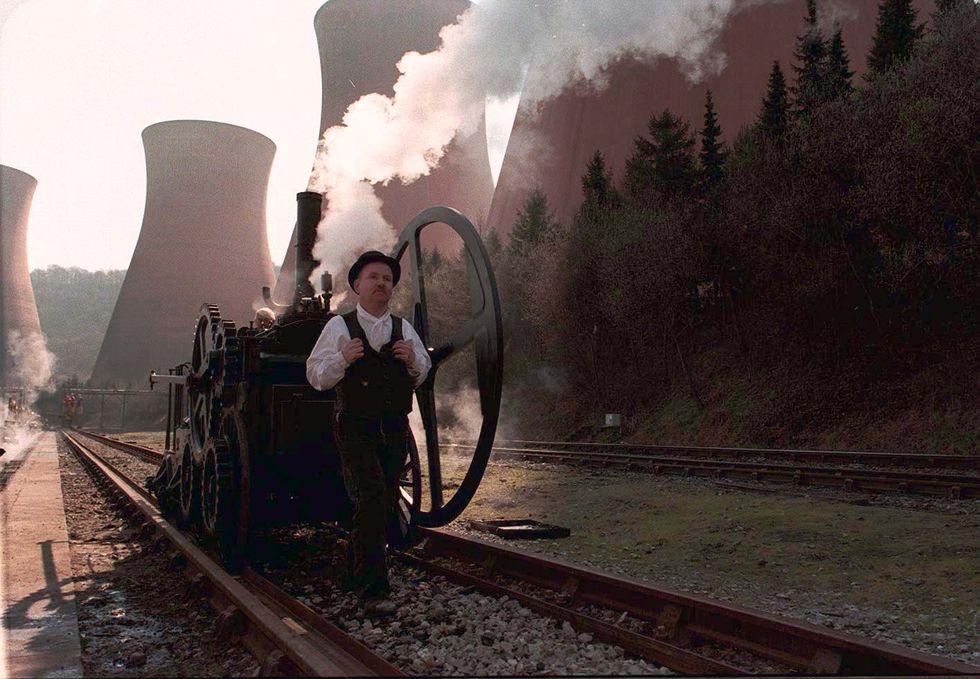 A replica of Richard Trevithick's 1802 steam engine
David Jones