By Anna Fox
Published: 09/06/2022
-
09:17
Updated: 14/02/2023
-
11:06
Dogs used to hunt foxes on farms and estates across Scotland will "inevitably" face their fate, as plans by the SNP to limit the number used for pest control, have been revealed.
Farmer and Chairman of the Atholl and Breadalbane Fox Control Society, Ian Duncan Millar, revealed how dogs who are bred for hunting purposes would be "euthanised" if plans were implemented.
---
In the wake of the announcement, experts warned Holyrood's rural affairs committee how plans endangered the welfare of both foxes and dogs, as it would see hunts progress for an unhealthy length of time, causing distress to both animals.
Bureaucrats employed by Nature Scot have faced increasing criticism regarding the decision, questioning how a judge is supposed to decide how many dogs were required a specific piece of land, rather than local hunts and managers.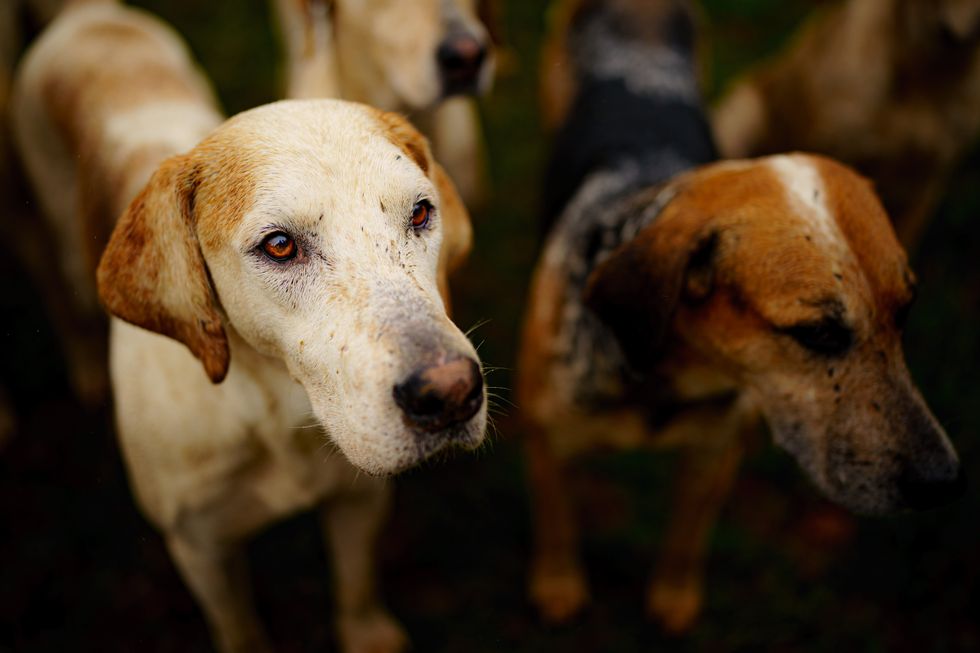 Dogs used for hunting purposes could face being put down, in plans by the SNP
Ben Birchall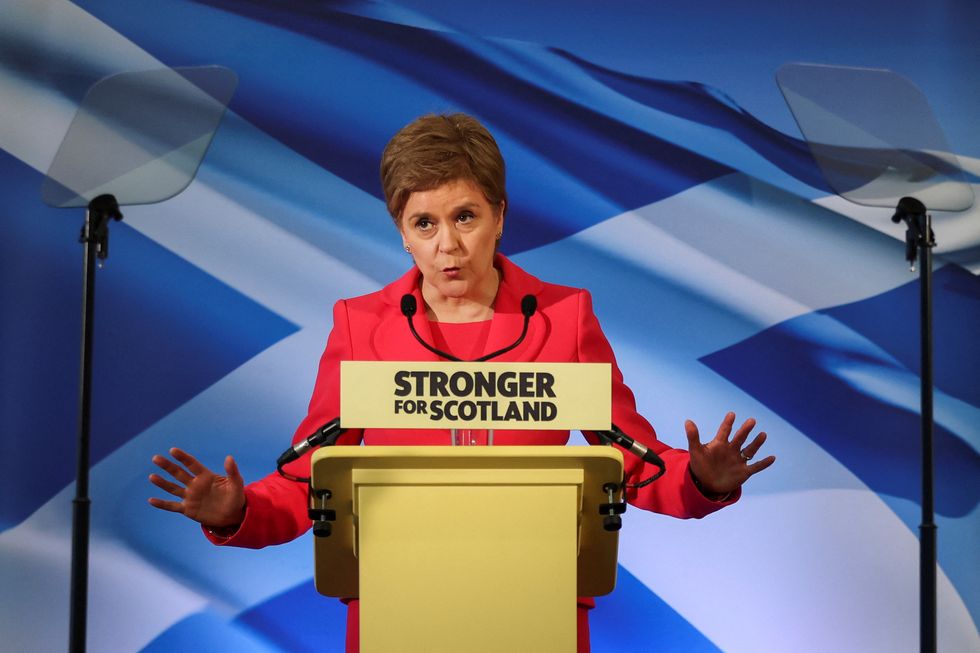 Plans to reduce the number of working dogs on farms and estates have been announced by Nicola Sturgeons party the SNP
RUSSELL CHEYNE
NFU Scotland stressed the larger financial and mental health cost imposed on farmers by foxes targeting their lambs.
MSPs have been slammed with claims form the National Working Terrier Federation (NWTF) who added how the inclusion of rabbits in the legislation created a legal "minefield".
The newly enforced Hunting with Dogs Bill makes it illegal to hunt a wild mammal using a dog except in "limited circumstances" such as preventing serious damage to livestock, woodland or crops.
Hunts with an unlimited number of dogs are currently legal for the purpose stated above, but the ruling imposes a cap of two dogs, stating land managers must apply for a licence if they want to use more.
Only one dog is permitted to be used for flushing foxes and or mink from cover below ground, new legislation outlines.
A ban of trail hunting, where dogs are directed to follow an animal's scent will also be implemented.
To be eligible for a wildlife management licence to hunt with more than two dogs, the Scottish Government said that applicants must demonstrate "there is no other solution which would be effective", such as reinforced fencing around livestock.
NatureScot announced it will only allow the use of the "minimum number of dogs" its officials consider necessary to and any licenses issued will expire after a maximum of 14 days – forcing land managers to make repeated applications for continued pest control.
Those found guilty of the most serious offences of hunting a wild mammal using a dog could be hit with a prison sentence of up to five years and "an unlimited fine".
Reprimanding the committee that there would be "unintended consequences" unless the Bill was altered, Mr Duncan Millar said: "Somebody is going to have to turn to our dog handler and say 'look, you need to euthanise these dogs'."
A spokesman for the Scottish Government said: "The chasing and killing of a mammal with a dog has been unlawful for 20 years.
"This Bill is intended to close loopholes which have allowed this unlawful activity to continue.
"It does so in pursuit of the highest animal welfare standards while recognising that farmers and land managers require access to legal control methods to prevent damage to livestock such as lambs, and wildlife such as ground-nesting birds."