Published: 05/07/2022
-
10:40
Updated: 14/02/2023
-
10:53
An animal thought to be a shark was dramatically driven away from a tourist beach after a swimmer hit it on the head with a mop.
The incident took place at the popular tourist destination of Marmaris with footage showing several people circling around the "shark" before one brave man attempted to move it on.
---
The animal's fin can be seen pointing out as people stood in what appeared to be shallow waters off the Turkish coast.
Footage showed onlookers pointing towards the "shark", while others dived into the water as the animal continued to swim around.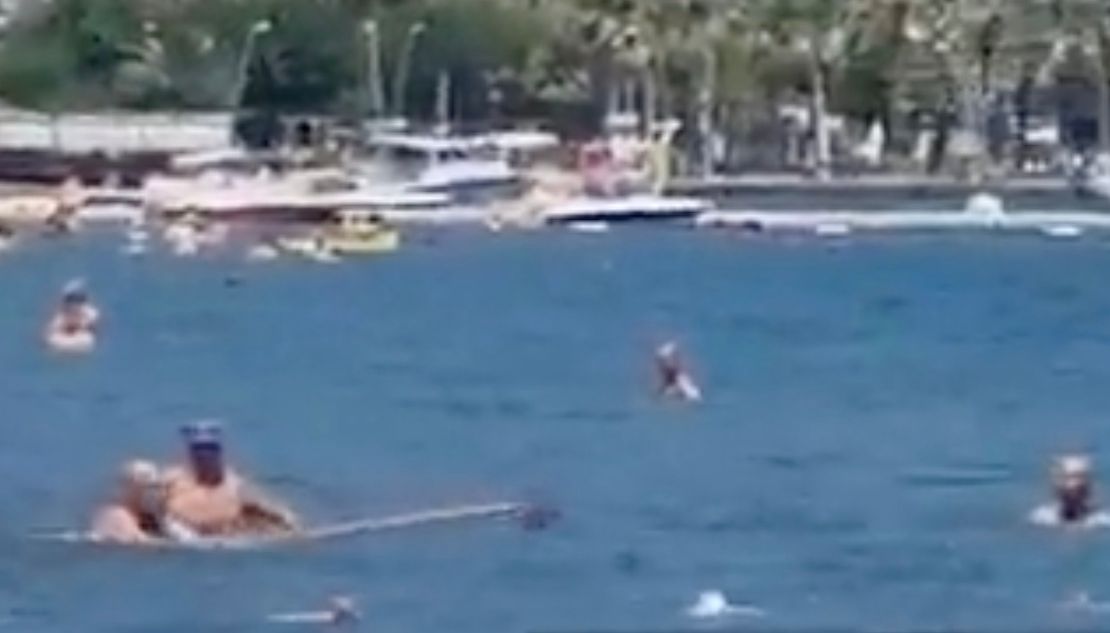 A swimmer used a mop to move a 'shark' away
EHA News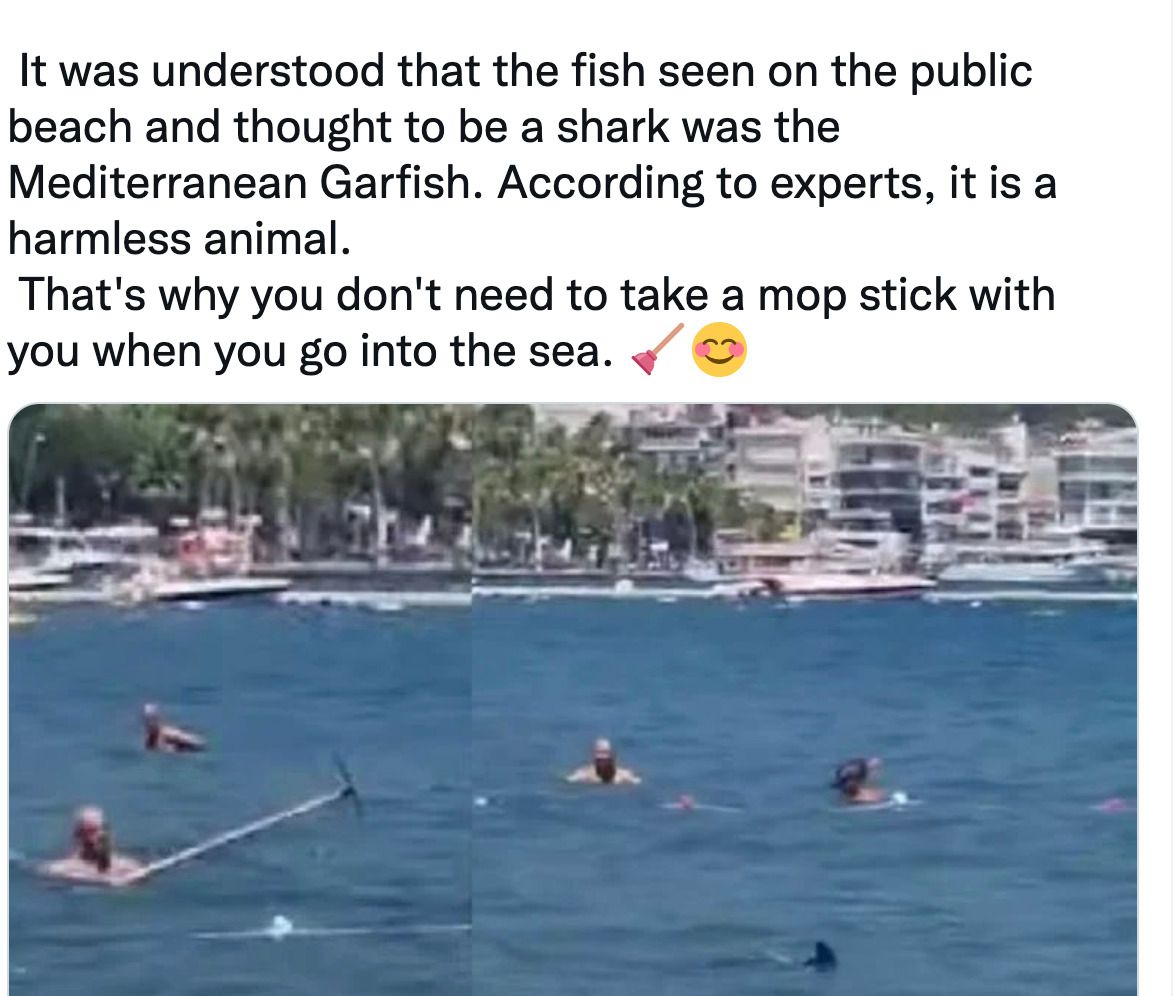 Officials in Marmaris say the animal was not a shark
Twitter
But much to the amusement of others in attendance, one man began hitting the animal with a mop in an attempt to scare it away.
After several swishes of the mop, the "shark" seemed to swim away in the other direction, with other swimmers hanging around to make sure it had moved on.
Despite the concerns, authorities later confirmed that the animal was not a shark and indeed a Mediterranean Garfish.
They said: "It is understood that the fish seen on the public beach and thought to be a shark was a Mediterranean Garfish.
"According to experts, it is a harmless animal.
"That's why you don't need to take a mop with you when you go into the sea."