Published: 14/10/2022
-
10:34
Updated: 14/02/2023
-
10:35
As Prime Minister Liz Truss and Chancellor Kwasi Kwarteng are expected to make another U-turn on their mini budget - this time a climb down over corporation tax - concern has spread among senior Conservatives about the new Government.
The Times today reports senior Tories are considering a 'unity candidate' just weeks after Truss was elected in September.
---
A Tory source told The Times: "A coronation won't be that hard to arrange. In 2019 candidates needed eight MPs to get on the ballot paper. This year they needed 20. Next time it will be however high it needs to be for only one candidate to clear it."
Another MP told the paper: "It's either Rishi as prime minister with Penny as his deputy and foreign secretary, or Penny as prime minister with Rishi as chancellor. They would...lead a government of all talents and most MPs would fall behind that'.
It comes as a YouGov poll shows that 62% of people say Tory members made the wrong choice in election Liz Truss over Rishi Sunak, with 43% of people polled want the party to install a new leader.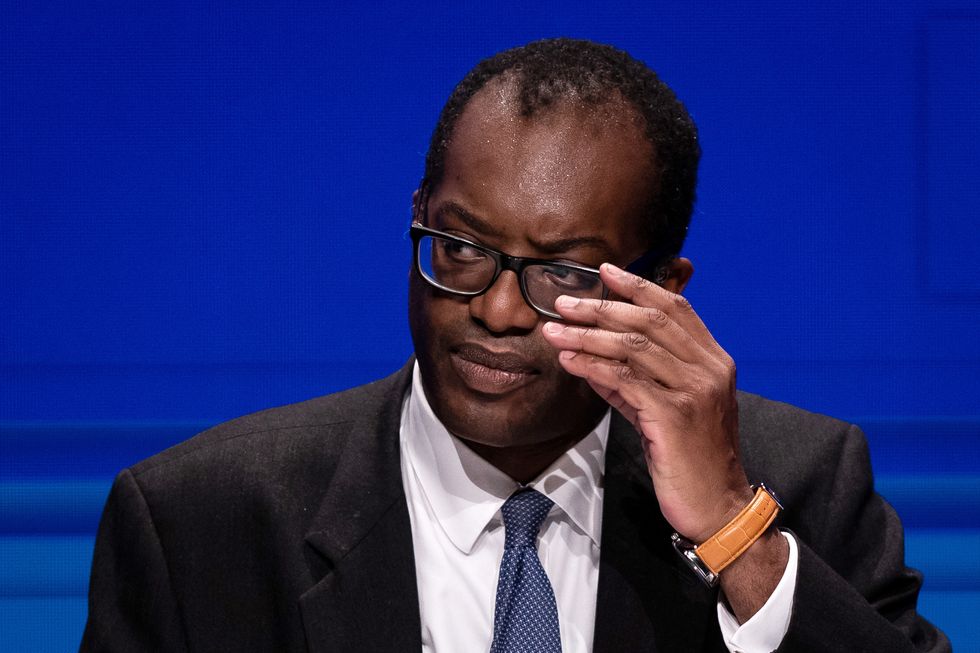 Chancellor of the Exchequer Kwasi Kwarteng delivers his speech at the Conservative Party annual conference at the International Convention Centre in Birmingham. Picture date: Monday October 3, 2022.
Aaron Chown
A Conservative MP who backed Truss told The Times that she will be 'ousted by Christmas at the latest.
Under the rules of the 1922 Committee, the prime minister cannot face a confidence vote until she has been in office for a year. However, in practice, if enough MPs pressure Sir Graham Brady, the committee chairman, one would probably take place.
The party's constitution states that if only one candidate is on the ballot after MPs' nominations, the party board — which includes members' representatives — can demand their elevation is "ratified" by a grassroots vote.
Tory MPs who have begun to publicly suggest they are losing confidence in the prime minister have been told by her allies to "shut up".