Published: 24/08/2022
-
15:36
Updated: 14/02/2023
-
10:43
Russia has issued a fresh nuclear war warning with the West, while also making a chilling bomb shelter threat on state TV.
The claims come after Russia's Federal Security Service accused Ukraine's special services of carrying out the murder of Darya Dugina, the daughter of an ultra-nationalist Russian ideologue.
---
Dugina, daughter of prominent ideologue Alexander Dugin, was killed on Saturday evening when a suspected explosive device blew up the Toyota Land Cruiser she was driving, Russian investigators said.
Ukraine has denied involvement.
And following her death, fresh warnings over a nuclear war have been issued, including from Andrey Gurulyov, State Duma deputy and former deputy commander of Russia's southern military district.
Mr Gurulyov said: "We're at war with the United States and the UK.
"If the British soldiers end up on the territory of Ukraine, this war won't be taking place in Ukraine.
"It will be taking place in all spheres: in space, on air, at sea, on land—including the British territory and the territory of Russia. Russia!"
Mr Gurulyov also hit out at the lack of preparation in Russia for a war, urging for defence measures such as bomb shelters to be confirmed.
He added: "Sooner or later, NATO forces will pop up here or there. Let's start getting ready for it today, to preserve our population and our industry."
"Nuclear weapons could be used as needed. The time of peace has come to an end. It's over."
While state TV co-host Olga Skabeeva accused Ukrainians and their "handlers" of getting ready for "nuclear terror".
She said: "Ukrainians - along with their handlers - are getting ready for nuclear terror, up to the war with Russia.
"Ukrainian and Western intelligence services wanted to terrorise the Russian people but they failed."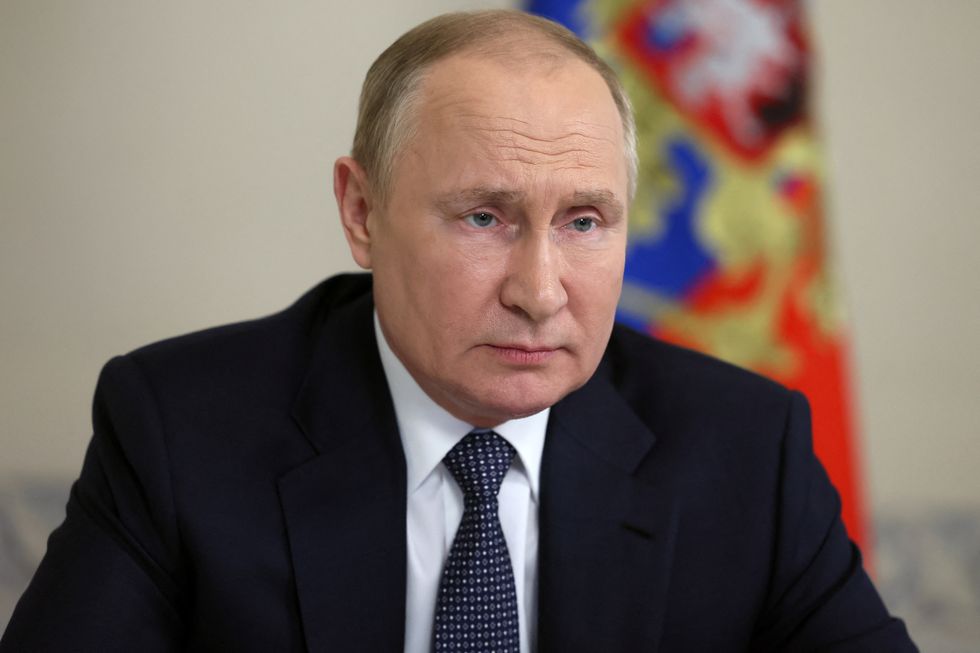 Vladimir Putin
Reuters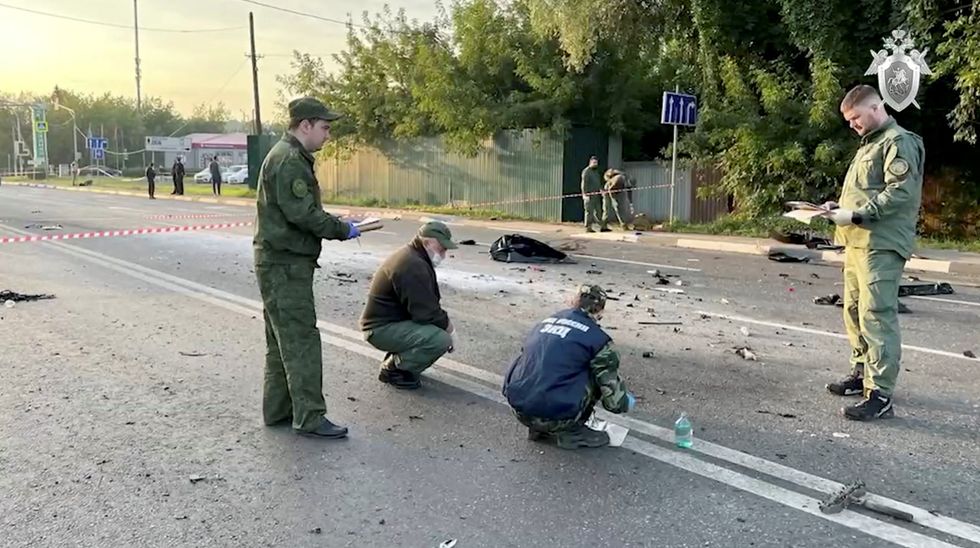 Investigators work at the site of a suspected car bomb attack that killed Darya Dugina
Reuters