Published: 05/04/2022
-
14:53
Updated: 14/02/2023
-
11:02
Russian soldiers have been accused of raping a three-year-old child and burning bodies as the brutal invasion of Ukraine continues.
Pictures posted on Twitter by the Ambassador of Ukraine to Estonia, Mariana Betsa, showed dead bodies which she claimed were killed by Russians.
---
The first image showed at least four dead bodies that looked to have been burnt in Bucha.
While the second image, which she claims was in Mykolayiv, showed several bodies, some naked, on top of each other.
Explaining the second photo, Ms Betsa said: "A three-year-old Arina (with signs of rape) on top of her 17-year-old sister Veronica."
She added: "Russia should be accountable for the genocide of Ukrainians."
The ambassador's comments come after Ukrainian MP, Lesia Vasylenko, said Russian troops tortured and raped woman before burning a Swastika onto her corpse.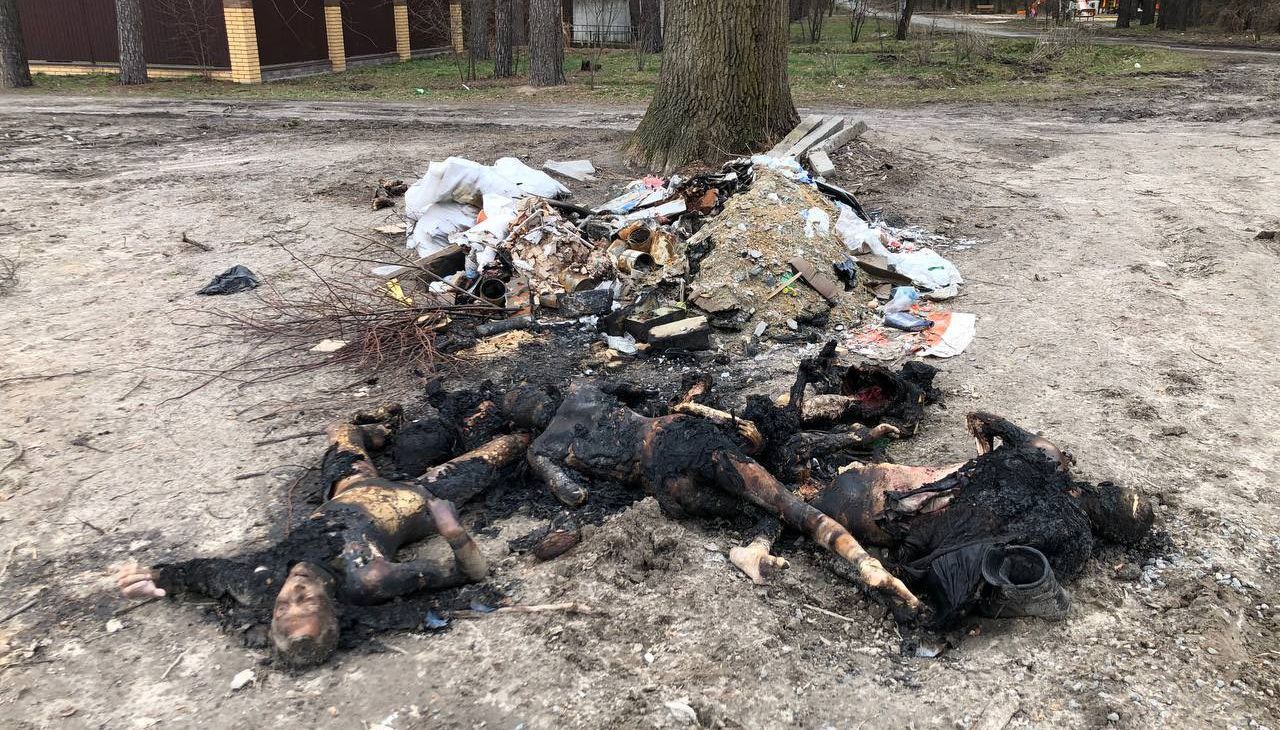 An image of burned bodies reportedly in Ukraine
Twitter/Mariana_Betsa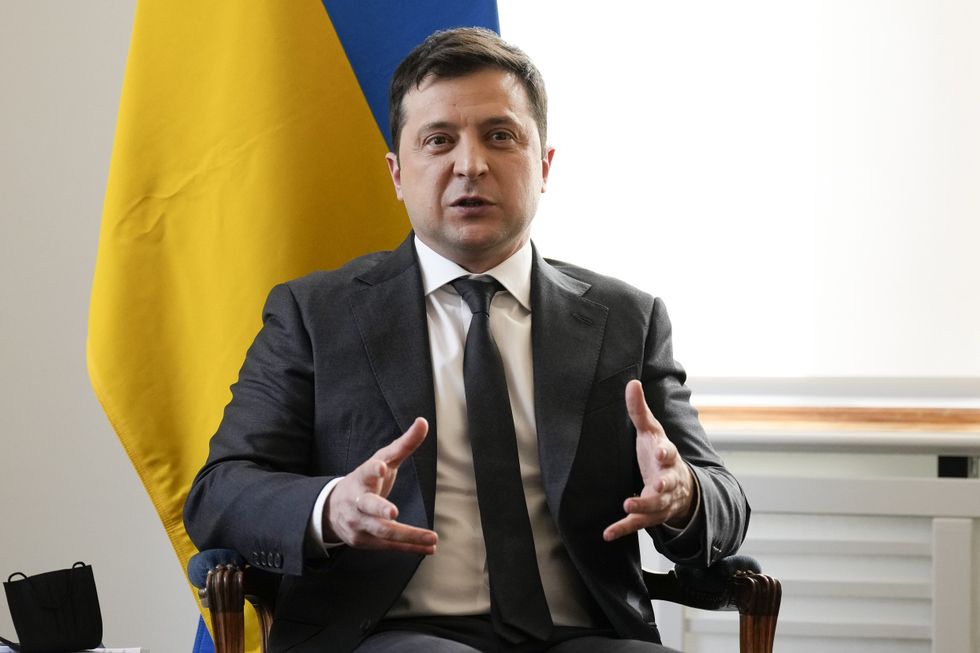 Ukrainian President Volodymyr Zelenskyy attends a meeting with Prime Minister Boris Johnson at the Munich Security Conference in Germany where the Prime Minister is meeting with world leaders to discuss tensions in eastern Europe. Picture date: Saturday February 19, 2022.
Matt Dunham
Alongside a picture of what she claimed was the victim, she wrote: "Tortured body of a raped and killed woman. I'm speechless.
"My mind is paralysed with anger and fear and hatred."
Video footage over the weekend seemed to show dozens of dead bodies lying in the streets of the Ukrainian town, with the blame being pointed towards Russia.
Ukrainian President Volodymyr Zelenskyy described the events as "war crimes and will be recognised by the world as genocide."
In a video address of Monday, Mr Zelesnkyy added: "For now, only in Bucha is known that there have been more than 300 killed and tortured people. The number of casualties will probably be much higher when the entire town is checked.
"And this is only one town, one of many Ukrainian communities which the Russian forces managed to capture.
"Now, there is information that in Borodyanka and some other liberated Ukrainian towns, the number of casualties may be even much higher.
"In many districts of the Kyiv, Chernihiv and Sumy regions, the occupiers did something that the locals did not even witness during the Nazi occupation 80 years ago."