Published: 18/03/2022
-
13:57
Updated: 14/02/2023
-
11:31
The Kremlin has attacked Joe Biden's "personal insults" aimed at Vladimir Putin, claiming his remarks were fuelled by irritation, fatigue and forgetfulness.
In recent days, the US President has labelled Putin a "war criminal" and a "murderous dictator".
---
"We hear and see statements that are actually personal insults to President Putin," a Kremlin spokesman said.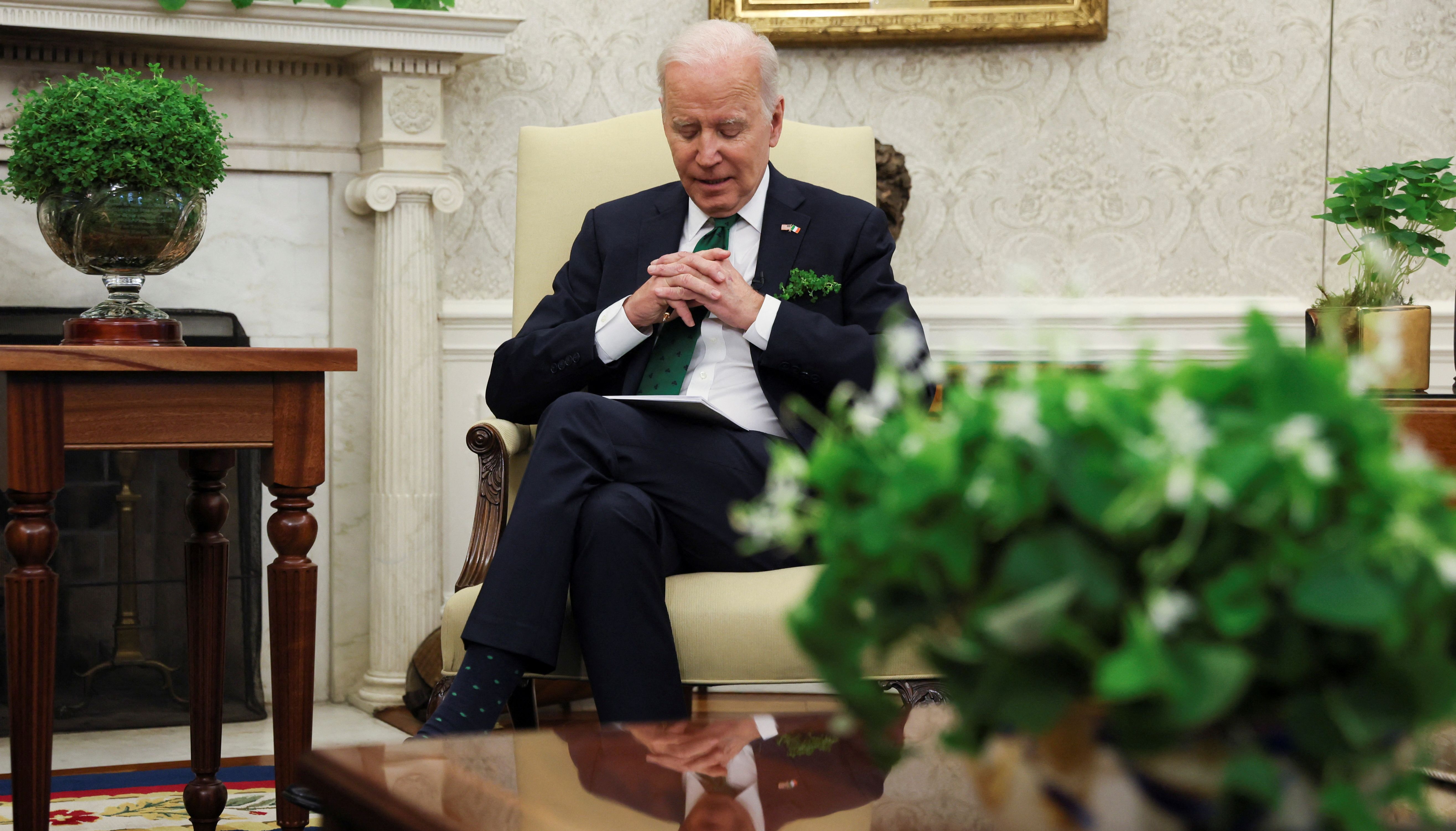 U.S. President Joe Biden hosts a virtual St. Patrick's Day meeting with Ireland's Prime Minister Micheal Martin after Irish Taoiseach Martin tested positive for coronavirus disease (COVID-19) after arriving in Washington, in the Oval Office at the White House in Washington, U.S., March 17, 2022. REUTERS/Leah Millis
LEAH MILLIS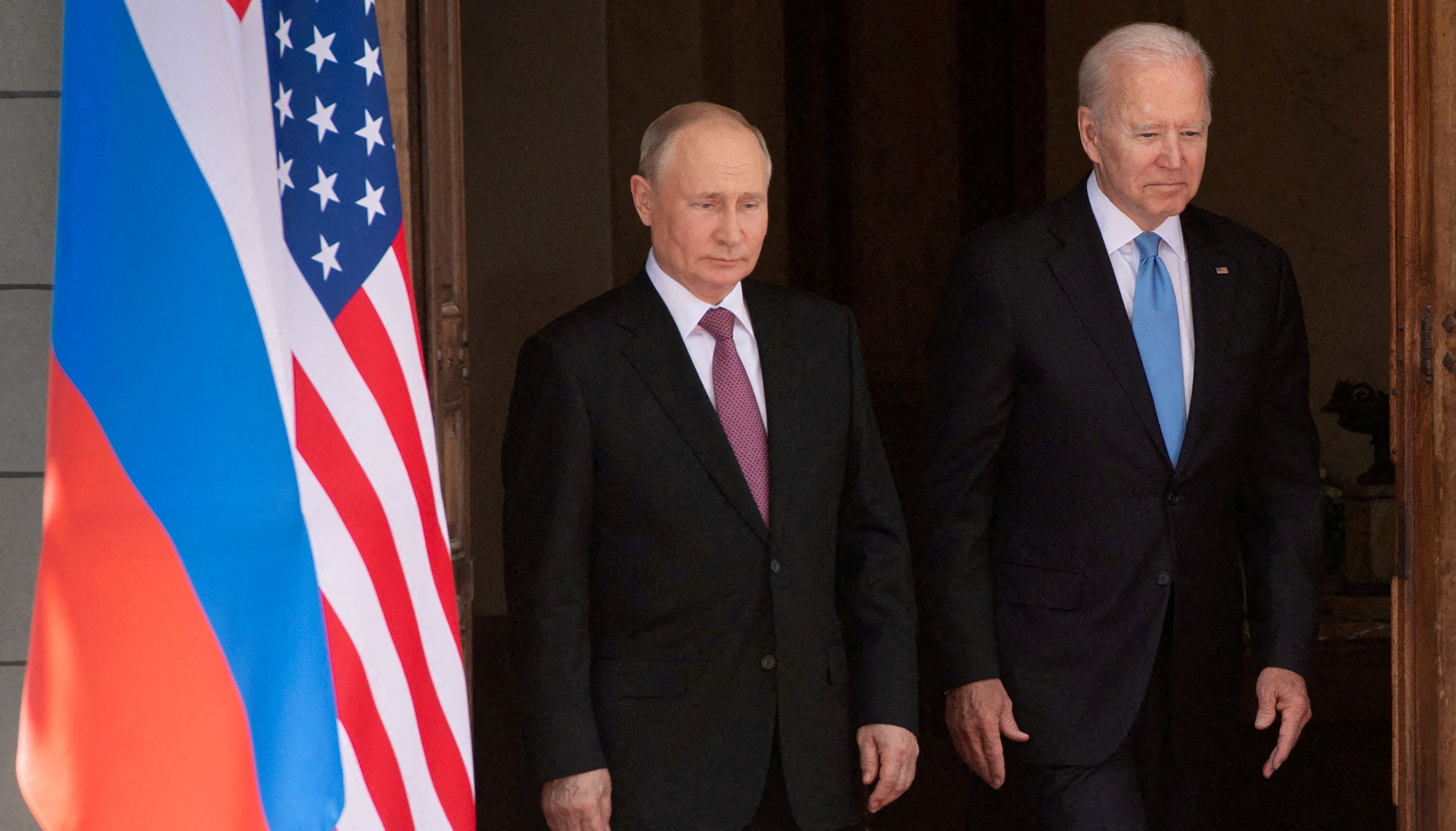 U.S. President Joe Biden and Russia's President Vladimir Putin in June 16, 2021.
POOL New
"Given such irritability from Mr Biden, his fatigue and sometimes forgetfulness… fatigue that leads to aggressive statements, we will not make harsh assessments, so as not to cause more aggression."
Earlier, the Kremlin described Britain's decision to revoke the broadcast licence of Russian state-backed television channel RT as "madness".
Mr Biden has also made headlines this week for insulting the nation of Ireland during a virtual St Patrick's Day meeting with Taoiseach Micheal Martin.
The US President spoke about his Irish heritage in the call and said: "Well, I just want you to know, I may be Irish but I'm not stupid. I married Dominic Giacoppo's daughter," he referencing the name of Jill Biden's dad, Donald Jacobs.
Speaking about the relationship between Ireland and the US, he said: "Our nations both are deeply committed to protecting the hard-won gains of peace in Northern Ireland. The Good Friday Agreement has been the foundation of peace and prosperity in Northern Ireland for nearly 25 years. It cannot change."