Published: 08/06/2022
-
19:30
Updated: 09/06/2022
-
14:07
Royals who were not on the balcony during Trooping the Colour held a secret lunch, Mike Tindall has revealed.
The Queen, Prince Charles, Prince William and Kate, Duchess of Cambridge were among those who were on the balcony and stayed behind at Buckingham Palace for a separate meal.
---
It is understood that while Meghan Markle and Prince Harry were not able on the palace balcony during the event, they did not take part of the lunch and instead went straight back to Frogmore Cottage.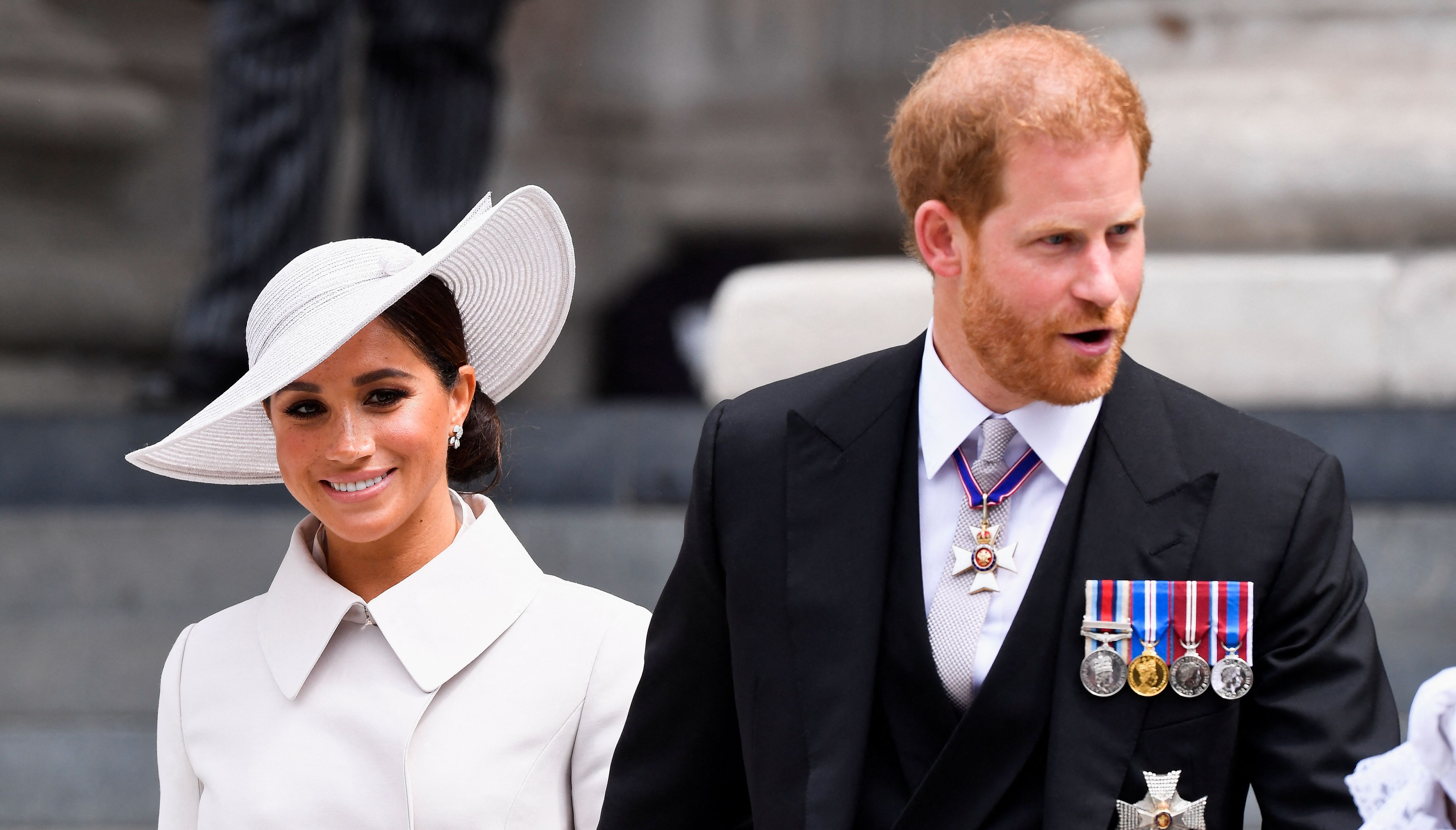 Meghan Markle and Prince Harry
TOBY MELVILLE

Mike Tindall was keeping a close eye on Prince Louis during the pageant
Ian Vogler/Daily Mirror
Tindall described the lunch, which was held at an unknown location, as the "highlight" of his Jubilee weekend.
Speaking on the Jubilee, Tindall said: "It was outstanding, to be fair. It was just great to be a part of."
He added: "We had a good cousins' lunch on the Thursday. That was a highlight."
Tindall also revealed that the playful Prince Louis was on a sugar high during the Platinum Jubilee celebrations.
The four-year-old son of Prince William and Kate, Duchess of Cambridge stole the show during the bank holiday celebrations to commemorate the Queen's 70 years of reign.
After covering his ears during Trooping the Colour on Friday, the playful Louis was up to mischief again during Sunday's Jubilee pageant– but Tindall joked he was keeping an eye on the spirited four-year-old.
Speaking on The Good, The Bad and the The Rugby, he said: "And my two are always mischievous, so it was just trying to keep a lid on it.
"There were a lot of sweets out back though, so they had complete sugar highs.
"It was tough for them, they're all young, asking them to sit in there from two until five is a long time.
"As any parent knows, you just do whatever needs to be done."