By Anna Fox
Published: 04/06/2022
-
12:11
Updated: 14/02/2023
-
11:08
Royal broadcaster Ian Pelham Turner slammed the Royal family for making Prince Harry and Meghan Markle "look stupid" by ostracising them from events for the Queen's Platinum Jubilee.
In an exclusive interview with GB News, Mr Pelham Turner commented on the exclusion of the Sussexess from royal events, claiming: "I think this is the most terrible thing the royal family could have done."
---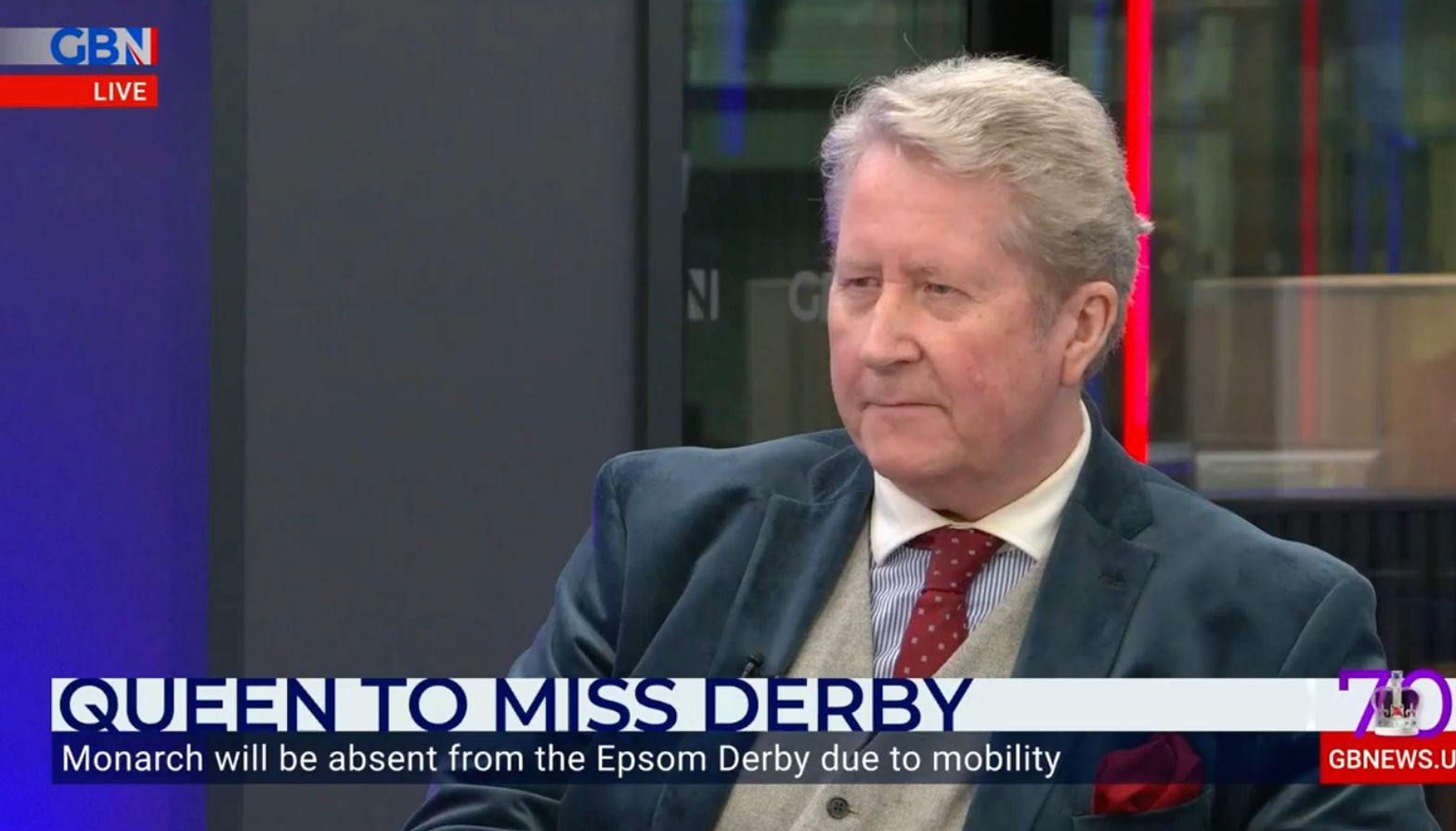 The Royal Broadcaster slammed the Royal Family for "ostracising" Meghan and Harry from Jubilee celebrations
GB NEWS
Mr Pelham Turner praised Meghan Markle, stating how the entirety of Britain "lit up" upon her arrival into the Royal Family.
He added: "I look at Meghan Markle and really she's the doyenne of a lot of communities in Britain."
He added how the British people cherished Megan as "at long last they had someone that had value".
The Duke and Duchess of Sussex flew via private jet to the UK from their California home, and transported from Farnborough airport to their Windsor home, Frogmore Cottage, by bullet-proof cars sent by the Queen.
The couple have kept a low profile across Jubilee celebrations, making their first public appearance yesterday at the Service of Thanksgiving for the Queen.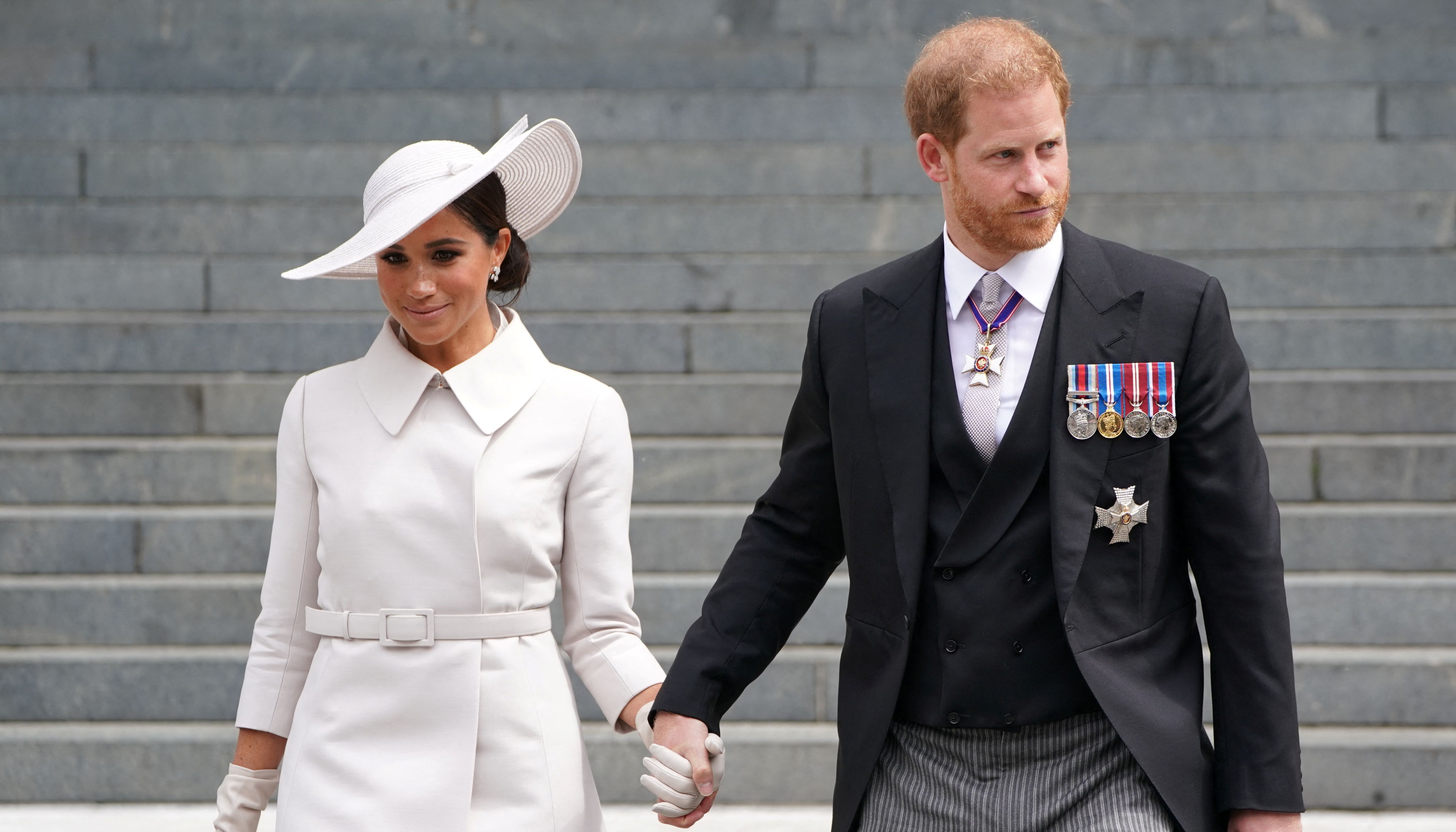 The Duke and Duchess of Sussex refrained from attending the reception at The Guildhall following the Service of Thanksgiving
POOL
Meghan and Harry refrained from joining members of the Royal Family at a reception at the Guildhall, as they were pictured in the second row of St Paul's Cathedral, across the aisle from the Cambridges.
The brothers sat across from each other at the Service of Thanksgiving at St Paul's yesterday, with pictures demonstrating little interaction between the two.
Mr Pelham Turner advised the Queen to intervene in the reported feud, adding: "I've got advice for the Queen at the moment. You know what i think the Queen should be doing, this big stick that she's using for her walking stick at the moment, herd them all into Buckingham palace and sort them out".
In a controversial outburst, he added: "I don't know which person decided they were going to be ostracised from the royal family and made to look stupid.
"I think it's been very badly handled, in my personal opinion.
"I think when Harry and Meghan are seen to be ostracised now, across the world, and whether you feel that this is something they deserve or not, I don't like seeing it."
The royal broadcaster concluded by saying: "I want Britain to work, I want Britain to win, and I certainly want the royal family to win as well."
Platinum Jubilee celebrations continue today, with members of the Royal Family expected to attend the Epsom Derby this afternoon and the Platinum Party at the Palace this evening.
The Queen has refrained form participation in events following the Trooping the Colour parade on Thursday as reports stated her Majesty was experiencing "discomfort".