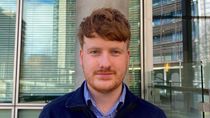 Published: 10/03/2022
-
17:59
Chelsea owner Roman Abramovich has been sanctioned over his links to Vladimir Putin as the UK targeted a new set of oligarchs accused of having the "blood of the Ukrainian people on their hands".
Abramovich was hit with an asset freeze and a travel ban on Thursday after ministers came under sustained pressure to target him over the Russian President's invasion of Ukraine.
---
The updated sanctions list, which hits seven new Russian elites, said Mr Abramovich has had a "close relationship for decades" with Putin, which the billionaire has previously denied.
"This association has included obtaining a financial benefit or other material benefit from Putin and the government of Russia," the Government says.
The UK Government had deemed that Mr Abramovich has obtained "a financial benefit or other material benefit from Putin and the government of Russia".
Those benefits including "tax breaks received by companies linked to him, buying and selling shares from and to the state at favourable rates, and the contracts received in the run-up to the Fifa 2018 World Cup".
He has also been targeted for his associations through "close business relationships and mutual assistance" with already-sanctioned Igor Shuvalov, a former Russian deputy prime minister and general director of Russian gas giant Gazprom.
The Foreign Office also concluded that Mr Abramovich "is or has been involved in destabilising Ukraine" via Evraz plc, a steel manufacturing and mining company in which he has "a significant shareholding and … exercises effective control".
Examples of Abramovich's vast amount of wealth spans from property, cars, planes, boats and most famously, Chelsea FC.
Abramovich had been attempting to sell a number of his London homes in the weeks leading up to today's government sanctions.
One includes a 15-bedroom mansion on Kensington Gardens in West London which is valued at over £150 million.
Labour MP Chris Bryant suggested the rush to sell his property was due to the billionaire being "terrified of being sanctioned"
Abramovich also owns a property in Chelsea which boasts a temperature-controlled wine cellar.
Another of his properties neighbours with Sir Mick Jagger.
Under the new sanctions, Abramovich cannot rent, sell, or pay for services in relation to the property. These would be deemed criminal offences.
No financial transaction is allowed to take place over a sanctioned asset.
The implications on frozen assets are that no financial transaction can be made on them at any time, according to UK officials.
The impact of this ranges from blocking any sale, all the way to preventing someone from being paid to clean a property or provide security.
A sale can be granted, however, should the Treasury choose to provide a licence to allow an exemption.
The travel ban means the Russian-Israeli billionaire, who is worth about £9.4 billion and also has stakes in mining firm Norilsk Nickel, will not be permitted to enter the UK.
Jets and yachts owned or chartered by Mr Abramovich can be detained, the sanctions say.